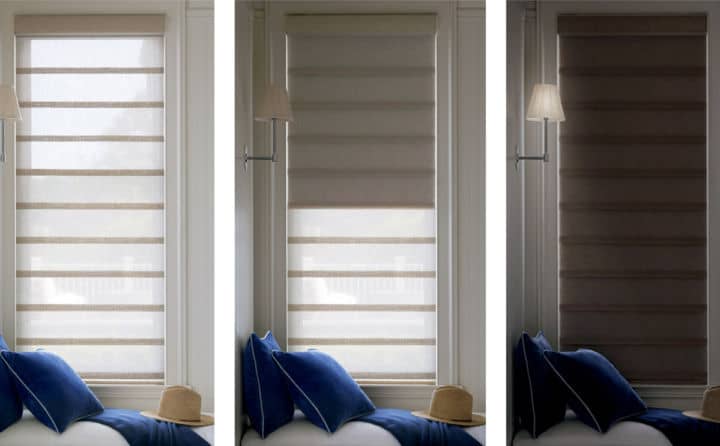 Installing a window blind is a simple and straightforward thing. Also, a window blind is a great way to change or complement the look of a room.
Apart from the basic functional benefits of window blinds, there are also aesthetic benefits. In this blog post, we will explore the advantages of installing window blinds.
Benefits Of Installing A Windows Blinds:
Determine the Level of Light Coming Inside
Window blinds give you the ability to have control over how much light should come inside the room. You get the ability to cover the entire window or only a specific portion of the window as per your personal needs.
You can keep the window blinds on different levels. For instance, some window blinds are fixed so rigidly that they ultimately hinder any light from coming in.
Such a blind is perfect for room spaces where you home a mini home theatre where darkness is necessary. Apart from this, such a blind can be used in any room where you think no light should enter.
A Vast Range of Designs and Styles
Another great thing about window blinds from an aesthetic point of view is they complement the interior design. And this is possible due to the vast range of styles, colors, and patterns.
You literally get an endless variety of options to choose from. Also, you can get custom window blinds prepared on demand.
You have a lot of options such as mini-blinds, vertical blinds, roman blinds, and so forth. Also, you can get cordless blinds – an option that's best for kids and pets. Apart from being safe for children, these blinds are very elegant.
Available in Vast Varieties of Materials
The vast variety of materials with which window blinds can be made gives you ample opportunity to choose something that suits your needs the best.
You must also keep in mind that the more variety you get, the more price range leverage you get. For instance, if your drawing room has metallic furniture, you can complement the room by installing window blinds made from an alloy.
However, if such an option is expensive, you can choose some other option that can be custom-made to suit your price range and room décor needs.
Some Main Materials
Some of the major materials that are used to make window blinds are:
Wood
Faux wood
Plastic
Bamboo
Aluminum
Apart from the above, several other materials are also used.
A Sense of Proper Privacy
All of us need to have privacy in our homes. With the help of blinds, you can provide yourself and your family with a sense of complete privacy.
The level of full privacy that's possible with window blinds is not possible using other types of window coverings such as curtains etc.
If you want no chance of someone from outside seeing inside, you can confidently consider using window blinds. This way, you can also get to determine the level of privacy – giving you complete control and peace of mind.