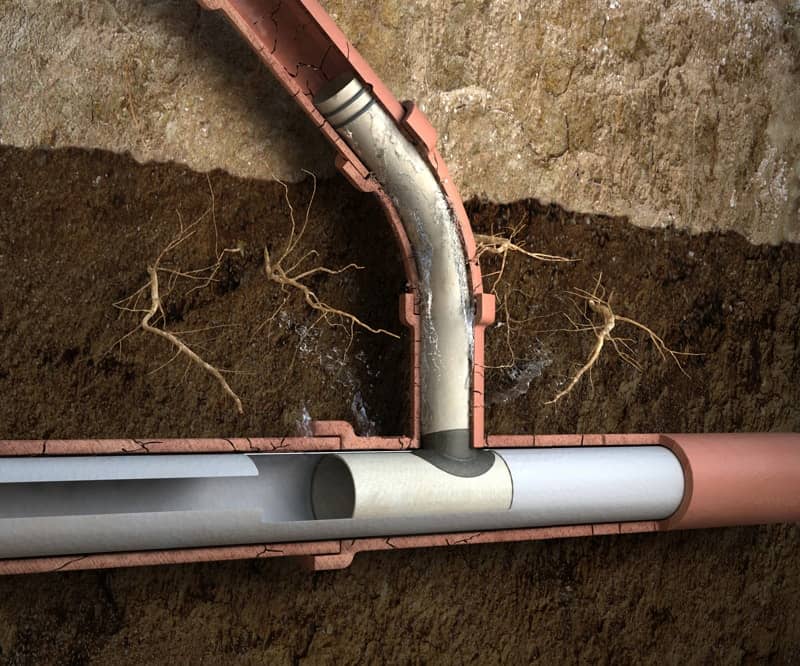 Plumbing is one of the most crucial yet complex systems in any property. Regardless of how well you maintain it, damaged and worn-out piping will need to be repaired or replaced.
And since most plumbing pipes are designed to be out-of-sight, repairing or replacing them can be challenging.
Fortunately, there's an easier and more convenient way to repair damaged lateral pipes–CIPP lateral lining. This article shares the basics of this form of pipe rehabilitation and the various benefits it offers.
CIPP Lateral Lining: What Exactly Is It?
Short for Cured-in-Place Pipe, CIPP lateral lining is a modern method of fixing pipes with a trench-less process. It aims to provide lateral rehabilitation of damaged pipes and restore existing pipes by using liquid resin and textile liner tubes.
With this method, an expert inserts a resin-reinforced liner through an existing pipe. It is then cured into place, creating a durable and seamless 'pipe-within-a-pipe' solution.
5 Benefits Of CIPP Lateral Lining
Most homeowners now opt for CIPP lateral lining solutions rather than full-scale digging renovations and repairs. This is because this trenchless solution offers numerous benefits, including the following:
1.No Digging Is Required
CIPP lateral lining is a 'dig-less,' trenchless repair method. This means you don't need major excavation work to assess, replace, or repair your pipes.
Using video technology, a plumbing technician can look inside your plumbing and inspect the damages within your lines.
Then, the new pipes are inserted into the old ones, sealing the damaged parts. This removes the need to dig up the old plumbing pipes that can ruin your driveway or landscaping.
2.It Is Cost- And Time-Saving
Compared to the traditional methods of replacing or repairing worn-out and damaged pipes, CIPP lateral lining is a cheaper and faster solution. It is also a less invasive way to rehabilitate your pipes.
Since there's little to no digging required, you don't need a large crew of workers to replace and repair your pipes. Also, there's no need to pay for renting out the equipment or machinery needed for excavation.
With no specialized excavation machinery and fewer workers to hire, it also costs you less.
Aside from the actual labor expenses, not having to make major excavations saves homeowners from the need to tear apart the lawn and spend hundreds on restorative landscaping.
Furthermore, CIPP lining also takes less time to complete. One of the reasons why traditional pipe repairs are so expensive is that they take too long.
Generally, you'll have to wait days to complete the repair and replacement. If bad weather occurs, you can expect it to take longer.
With CIPP lining, installation is typically completed within the day.
With faster pipe repair, you can save more money in terms of convenience and labor. This is particularly beneficial if you want your plumbing system to be usable again quickly so you can return to your routine.
3.It Lasts for Decades
CIPP lateral lining can last well over 50 years, even more so when properly lined, cured, and maintained. This gives you peace of mind that just isn't available with other piping options.
In addition, the lining solutions used in CIPP liners are structurally sound and are designed to withstand common hazards that often damage and break other pipes.
Also, unlike joint pipes, a CIPP liner is a single cohesive pipe section. The lack of joints prevents the risk of worn-out damages that often originates in these connecting parts.
4.It Can Repair Common Types Of Pipe Damage
One of the biggest advantages of a CIPP lateral lining, when compared to traditional repairs, is its compatibility with any pipe and the ability to repair the most common types of pipe damage.
Generally, a CIPP lining can effectively rehabilitate any pipe damage, including:
1.Corrosion
2.Deterioration due to age
3.Damage from faulty installation
4.Plant or root intrusion
5.Fracturing and cracking
Since CIPP liners are coated to the inner walls of the pipe, the type of pipe doesn't matter or impact the quality of the new pipe.
5.It Ensures Safety
Another benefit of a CIPP lateral lining over traditional pipe repair is the safety it provides for you and your workers. Since CIPP lining is completed without digging and excavation, you can avoid the risks of exposure to harmful elements.
As with any kind of large excavation operation, there's a constant threat of exposure to mold, asbestos, and other potentially harmful natural elements. With CIPP lining, the safety of workers and your family is guaranteed.
Takeaway
CIPP lateral lining is one of the best advances in modern plumbing technology.
This fantastic solution helps rehabilitates your old and damaged pipes without the messiness and disruption, hefty price tag, and time-consuming process of the traditional methods of replacing or repairing damaged pipes.