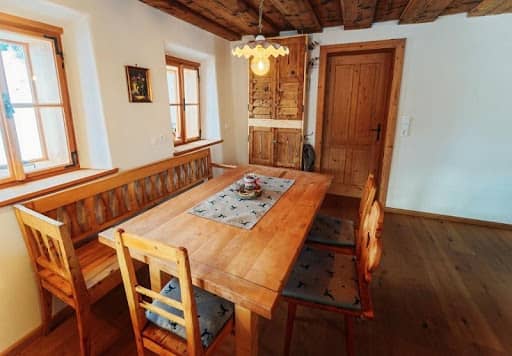 In the world of interior designing, custom furniture plays a key role. It can satisfy the needs for specific requirements and dimensions of different individuals, which gives it a major advantage over furniture that is purchased from the stores.
The manufacturing and designing of this kind of furniture item is a bi-way process between the client and the supplier. With custom furniture, it is possible for customers to get products that can be a perfect fit for their own projects.
5 Important Benefits Of Custom-Made Furniture.
1. Outstanding style
Custom-made furniture can easily fit into the unique style requirements of customers and this is one of the major benefits for individual customers as well as interior designers.
It is possible to apply this kind of furniture in various ways. For instance, a company might like to make sure that the interior design goes with its brand requirements.
In such cases, their objectives can be achieved with the help of the customization of furniture. On the other hand, an individual who wants to make his living space more customized and personalized to his specific requirements can also do it easily with the help of custom furniture.
2. Can help complement other decorative items in a room
Whether you want to furnish a home and office space or a room, you can use custom-made furniture to do the same easily. It can be difficult to get different kinds of furniture items that can complement each other easily.
But you can construct multiple pieces and get around this problem. When you create your own furniture exactly from nothing, you can create a style that is unique and can also complement other decorative items in your room with just a little forethought and care.
3. Very practical choice
When you purchase ready-made furniture, it might be a faster solution; but in the long term, the approach can appear to be quite impractical.
This is because you might be in need of particular functions such as furniture items in a specific shape that can fit properly into space or might be requiring extra storage units to keep additional items in.
However, you can easily meet your specific requirements when you purchase custom-made furniture. You can get functional furniture items then, which can be available in a specific material or some specific dimensions or available with enhanced storage facilities.
4. Excellent quality
When you directly work with furniture makers, you can get the extra assurance that you will get long-lasting products. When you buy ready-made furniture that is a product of mass production efforts, you are quite likely to get furniture items of lower quality finish and materials – which means that those products will not last for very long.
However, when you invest money into custom-made furniture items, you can be assured of longevity and superior quality. Even when you purchase from premium brands, you can get custom furniture items of high quality and at reasonable costs.
5. Ability to get what you want
When you purchase custom furniture from reputable manufacturers, it is possible to get the ability to visualize designs before your furniture items are constructed.
You can have expert designers come up with 3D graphics for your proposed furniture products before you give the approval. This can be advantageous for you in two ways.
First and foremost, you can make changes easily to the final design upon visualization and easily get the kind of furniture product that you want.
Also, when changes are made on a 3-dimensional model you can save a lot of headaches and costs over the long term. With proper custom-made furniture, you can get a well-designed item for your needs created with high quality technology.