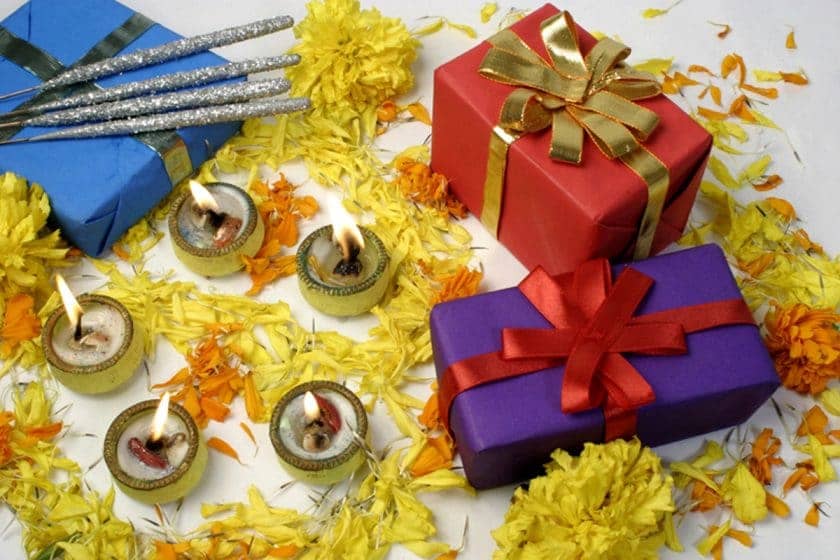 There's nothing quite like the excitement of buying a first home. Suddenly, all those years of scrimping and saving have paid off, and you're finally a homeowner.
But with the big purchase comes a lot of responsibility — and, often, a fair bit of stress. That's why receiving a thoughtful gift from family or friends can be such a welcome gesture. So if you're not sure what to get the new homeowners in your life, never fear.
We've put together a list of the best gifts for new homeowners based on their needs, interests and your relationship with them.
So whether you're looking for something simple like a nice set of towels or  something more extravagant like new bedroom furniture, we've got you covered. So take a look and see what takes your fancy — your friends or family will surely appreciate it.
13 Unique And Creative Gifts Ideas For New HomeOwners
1. Gift Card to a Home Improvement Store
Sure to be a winner, a gift card to a home improvement store like Lowe's or Home Depot will let the new homeowners buy exactly what they need to make their house a home. Just slide it into a lovely card, write a thoughtful message and you're good to go.
2. Cleaning Service Gift Certificate
For those who could really use a helping hand getting their new home in tip-top shape, a cleaning service gift certificate is the way to go.
They'll be able to relax and enjoy their new home while someone else takes care of the cleaning — a true luxury.
3. Basket of Home Essentials Like Dish Soap, Sponges and a Scrub Brush
This might sound a little boring, but you can include high-quality items they might not have the budget for and any of your personal favorites to make it special.
This is an excellent choice for people who are moving into their first home and may not have much in the way of kitchen supplies.
4. A Nice Set of Towels
This is a classic housewarming gift for a reason — who doesn't need towels?
But rather than going for the cheap and cheerful option, treat the new homeowners to a nice set of Egyptian cotton towels. They'll be able to enjoy a little bit of luxury every day.
5. A Welcome Mat
A welcome mat is a must-have for any new home, and it's a great way to show you're thinking of them. You can find all sorts of fun and funky designs to suit any taste, so have a browse and see what catches your eye.
6. A Set of Kitchen Knives
If the new homeowners are avid cooks, then a set of good-quality kitchen knives is a fantastic gift. They'll be able to whip up delicious meals for years to come, and they'll think of you every time they use them.
7. Nice Living Room Rug
If you have an idea of their personal style and want to make a real statement with your gift, then a nice living room rug is a great choice. It'll add a touch of luxury and comfort to their home, and they'll think of you every time they look at it.
8. Set of Bed Linen
Again, this is a classic housewarming gift for good reason. A new set of bed linen will help the new homeowners get a good night's sleep in their new home, and they'll appreciate the thoughtfulness.
You can add in bedding comforters or other items to make it extra special.
9. New Piece of Bedroom Furniture.
If you're looking for a more substantial gift, why not treat the new homeowners to  a new piece of bedroom furniture? It could be anything from a bedside table to a dresser.
This is the perfect time to show how well you know them by picking up that ideal vintage dresser from the antique shop or splurging on a full-length mirror for their bedroom.
10. High-Quality Mattress
Believe it or not, mattresses are possibly the most important piece of furniture in the home. After all, if we're listening to the experts and getting our seven or more hours of sleep each night, we'll end up spending around one-third of our lives in bed.
So, if you're looking for a gift that makes a difference, a high-quality mattress is a great choice. As a result, they'll be able to enjoy years of comfortable sleep, and they'll think of you every time they wake up feeling rested and refreshed.
11. Basket of Gourmet Food Items
If the new homeowners are foodies, a basket of gourmet food items is the way to go.
You can include anything from artisan cheese and charcuterie meats to small-batch olive oil and locally made honey so they'll be able to enjoy delicious meals and snacks while setting up their new space.
12. Luxury Bath Products
If the new homeowners love nothing more than a relaxing soak in the tub, and that new space came with a dream clawfoot tub, then luxury bath products are in order.
You can put together a basket of soothing soaps, scented candles and bubbly bath bombs. They'll be able to relax and unwind in style, enjoying a little bit of luxury every time they step into the bathroom.
13. Gift Card for a Home Décor Store
We started with home improvement and cleaning service gift cards, so why not end our list with one for a home décor store? This is the perfect present for new homeowners who want to put their own personal stamp on their space.
They'll be able to browse through all the latest trends and find items they love. Plus, they can add to the amount if they're looking for something more substantial.
Final Thoughts on New Homeowner Gifts
So, there you have it—our list of the 13 best gifts for new homeowners. No matter your budget or their personal style, you're sure to find something that they'll love and appreciate. Just choose with your heart, and you can't go wrong.