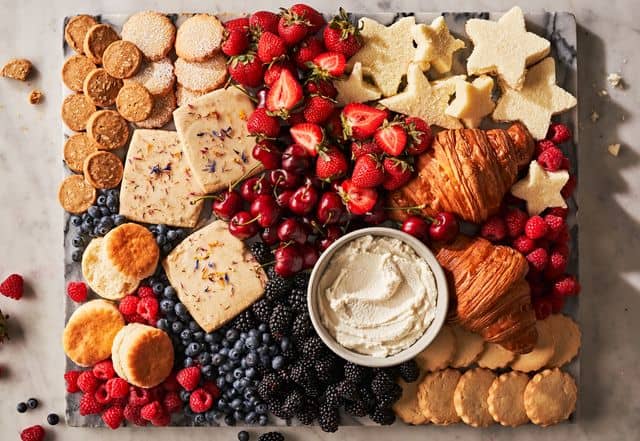 Many people don't know what charcuterie is. But according to the tradition of the French, it is pronounced as shahr-ku-tuh-ree. It is one form of the art of assembling and preparing meat products and cured meats.
One of the things that has become very popular these days is the charcuterie style of cheese boards and meat. It is very famous on the outside of France. Besides meat, there are several foods that have evolved around the idea of charcuterie. These days, you also get a mini charcuterie board, which includes artisan bread, cheeses, nuts, fruit, and olives.
It doesn't matter what kinds of foods are decorated or included in the charcuterie boards, but one thing that is required is that they should be arranged artfully for an appealing presentation.
What is Charcuterie Exactly?
Charcuterie is a type of cooking that includes prepared meats such as confit, bacon, sausage, ham, and others. The word "charcuterie" originally originated in France, and it can also be translated as "pork butcher shop.
Whereas the original French translation refers to pork, many of the most recent charcuterie boards, such as an extra-large charcuterie board, include other types of food such as cheese, fruits, pate, crackers, dips, nuts, and so on. As per the French terminology, the word "charcutier" refers to the one who cooks or prepares the meat.
The English pronunciation of the word charcuterie will vary slightly from the French, which is the original one. The appropriate pronunciation of the word "charcuterie" is shar-coo-tree.
Preparing a Charcuterie Board:
One thing you should know is that there are certain common elements that are required on a cheese board, and those are meats and cheeses, but there are no such rules when it comes to charcuterie.
You can put in your favourite elements (ingredients), or themes. You will have to choose your board since there are so many shapes and sizes of them. You will also get the boards in different styles, so it can become a bit overwhelming.
Choosing the Right Board:
One of the simplest and easiest boards with which you can work is the rectangular board. Another thing you will know is that their shapes create a beautiful canvas for spreading or laying out the items or ingredients.
There are also round boards that you get, but again, the thing is that it becomes a bit challenging when it comes to the laying of the ingredients. After you have mastered the round boards or the rectangular boards, you can try experimenting with other shapes and sizes of the boards.
One of the most convenient options that you can get is the melamine breadboards because they are light in weight compared to the wood or slate boards. It provides a similar kind of rustic look.
One of the drawbacks of the large boards is that they become very heavy with many items or ingredients. Melamine boards, which are break resistant, are ideal for outdoor dining or your patio.
Conclusion:
If you choose a smaller charcuterie board, then you should choose 2 types of cheese which you are aware of and that your guests will enjoy. If you want to choose a larger one, then you can choose between 4 to 6 different kinds of cheese.
If you are adding a sui generis or offbeat cheese, then it is suggested that you use it sparingly because it is more costly and will not be popular with your guests. Also, for easy serving, it is suggested that you pre-slice the cheese prior to laying it on the board.