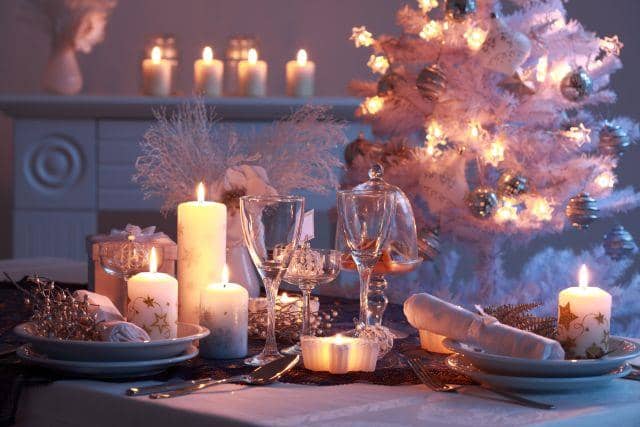 One of the best things about Christmas is decorating your home and turning it into a winter wonderland.
Whether you go all-out with a giant tree and outdoor lights or keep it simple with a few candles and fresh greenery, taking the time to make your home feel Christmassy is one of the joys of the season.
If you're on a tight budget, all those shiny baubles and sparkling lights can start to look like another holiday expense. However, there are many ways to decorate your home for Christmas without blowing your budget. Here are a few tips to get you started.
Ideas To Decorate Your Home At Christmas In A Budget
Choose A Theme
One of the easiest ways to decorate your home for Christmas on a budget is to choose one main theme and stick to it. This will help you avoid overspending on decorations that don't work well together.
If you're unsure what kind of theme you want, think about what kind of atmosphere you want to create. Are you going for a cozy and warm feeling, or do you want something more festive and fun?
Once you've decided on a general direction, start shopping for decorations that fit that theme. You might be surprised how much easier it is to stay within your budget when you have a plan.
Get Crafty
If you're crafty, why not make some of your decorations? There are endless possibilities for homemade Christmas decorations, and they'll be just as beautiful (if not more so) than store-bought ones.
Get the family together and have some fun making paper snowflakes, gingerbread houses, ornaments, wreaths, or anything else that strikes your fancy.
Not only will you save money by doing it yourself, but you'll also end up with unique decorations that are special to your family. Win-win!
Use What You Have
Before heading out to buy all new decorations, take inventory of what you already have around the house. Chances are, you already have a few pieces that would work perfectly for Christmas.
For example, if you have vases or jars, fill them with pine needles or cranberries and use them as centerpieces. Look for other ways to incorporate things you already have into your holiday decorating. It's a great way to save money and get creative simultaneously!
Use LED Lights To Save Energy
Christmas lights are a must for any holiday decoration but can also be expensive. If you're looking to save money, opt for LED lights instead of traditional ones.
They use less energy, which means you'll save on your electric bill and last much longer, so you won't have to replace them as often.
They come in fun colors and styles to get creative with your lighting. Work with a professional Christmas lights installer in Naperville to have a safe and hassle-free lights installation experience.
Bring Nature Indoors
Nothing says 'Christmas' quite like fresh greenery. Why not head outdoors and collect some pinecones, holly branches, or evergreen leaves to use as inexpensive Christmas decorations? You could even try making your wreath! All you need is some wire, ribbon, and whatever greenery you can find outside.
Take Advantage of Sales
Start looking for Christmas decorations immediately after Thanksgiving. Many stores put their holiday items on clearance after the holiday is over to make room for new merchandise.
You can usually find great deals on lights, ribbons, trees, and another holiday décor if you're willing to wait until after Thanksgiving to start shopping.
Of course, if you see something you love before then, don't hesitate to grab it! The earlier you start shopping, the better your chance of finding everything on your list.
Conclusion
Decorating your home for Christmas doesn't have to be expensive. Following these tips can save money and still have a beautiful and festive home. So get creative, have fun, and enjoy the holidays!