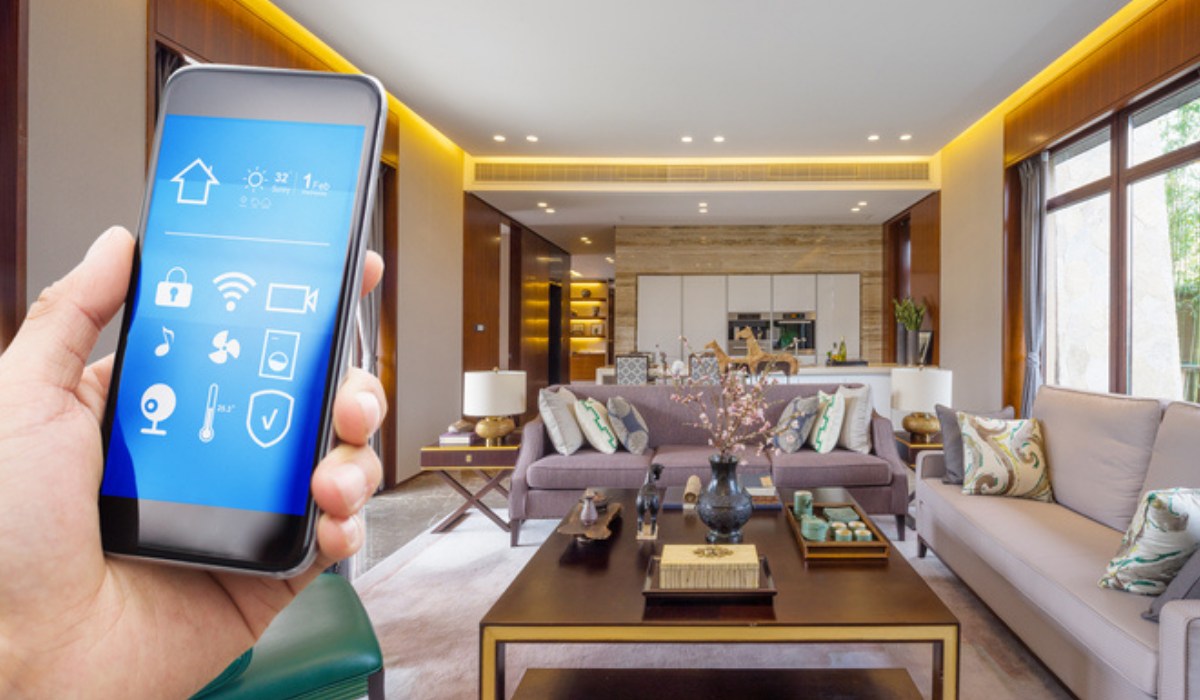 With the popularity of smart homes, it's easy to imagine what the future of home automation will look like. This type of technology is becoming more affordable, and it has many other benefits, such as being green.
You can install sensors throughout your home to monitor air quality and make adjustments accordingly. You can also program the smart wearable you use to track your activity and sleep. Music and sleep sounds are often programmed into your home speakers, making the process much easier.
Trends In
Home Automation Technology
1.Intelligent Locks:
There's an endless list of possibilities when it comes to home security. For instance, there are already intelligent locks that will alert you if you've left the house unlocked. 
2.Control Hvac System To Your Lighting System Via A Mobile Device
You can even control the lights and HVAC through an app on your smartphone or tablet. The possibilities are endless, and there's no need for a centralized portal hub. Instead, you can control everything from your HVAC system to your lighting system via a mobile device.
As smart homes become mainstream, innovative new technologies are coming out to make them more convenient for you. For example, if you're in a hotel, you may notice that the temperature in your room is set to your preference, and the lights in the bathroom are automatically turned off.
Most manufacturers of home automation systems now have a mobile app available for iPhone and Android. And if you're really into home automation, you can even get a free app on your phone that lets you control your system.
Smart home tech has changed dramatically from the early days when consumers only needed to control connected appliances and raise the temperature with the help of Alexa.
Now, the options are endless, and a smart lighting system can balance natural and artificial light, while a Nest thermostat can learn your habits and adjust the temperature for maximum comfort.
These are just a few examples of some of the newer trends in home automation. If you're in the market for a smart home system, don't miss out on these new gadgets.
Another trend in home automation technology is the smart lighting system. You can control the lights in your home through an app on your smartphone or QR code. In the future, you can even control your thermostat remotely using the smartphone.
You can also use a geo fence system to control access to certain rooms in your home. There are many other ways to customize your smart home. You can find the coolest trends in home automation technology on our blog.
Home automation allows you to control the lighting, entertainment, and HVAC systems in your home. You can also control the lights and turn off your home with the touch of a button.
The most exciting of these devices can even be controlled remotely using an app. There are a number of ways to implement home automation in your home. A great example is a smart thermostat that connects to the internet to save energy and reduce electrical bills.
3.Adding security to your home 
Adding security to your home is a big step towards the future of smart homes. There are now intelligent locks, cameras, and more. The next phase is to integrate home automation into your home.
With the IoT, controlling your smart appliances will be a breeze. With the addition of smart door locks and lighting, smart homes will be much more secure. There will be a variety of options for security and comfort in the future.
4.Voice assistants
Voice assistants continue to rise in popularity and will become more intelligent thanks to machine learning. The most impressive examples of smart home devices that use voice control include Samsung Galaxy watches and LG appliances.
Other popular home automation technologies include Amazon Alexa, Google Assistant, and LG's Bixby voice assistant. You can control the various aspects of your home with your voice. This is an excellent way to reduce your stress levels and make life more convenient for you.