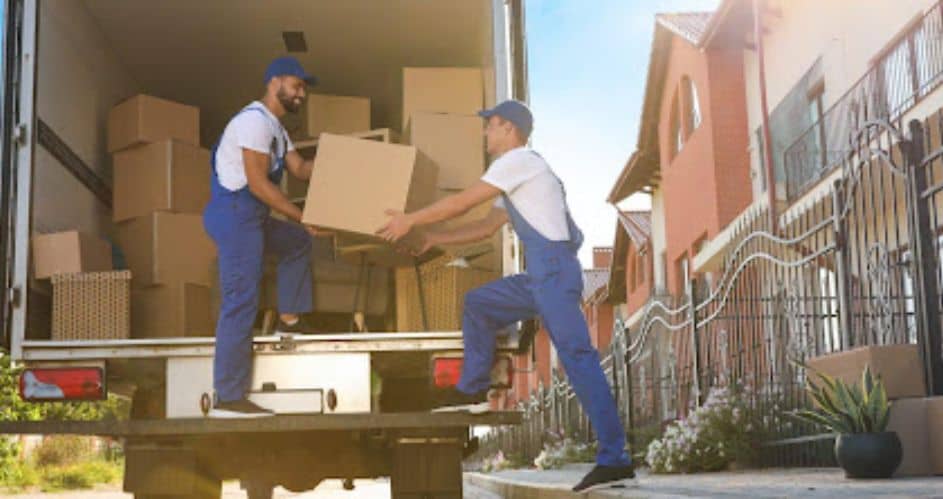 Do you want to move to New York City but are unsure of how much it would cost you? If you're looking to broaden your social circle and cultural horizons, there's no better place to do so than in the melting pot that is New York City.
Whether you're a native New Yorker or just visiting, relocating to an apartment in the Big Apple will give you unparalleled access to the city's exciting culture.
However, New York City apartments are expensive, so it's crucial to factor the cost of relocating into an apartment into your overall relocation budget.
We've done the legwork for you and compiled some information on how much it costs to move to New York City and why it's worth it to hire professional movers. Be sure to take a look at this link https://www.lifestyle-moving.com to start searching for the right experts!
How Much Does it Cost To Move Apartments in NYC?
You should be aware that the security deposit for your new apartment and the moving charges, whether you do it yourself or employ a moving company, are the two primary costs that are associated with relocating to a new location. The price of hiring a moving company will depend on a number of factors.
For instance, what size apartment do you like, a studio, one-, or two-bedroom? Where exactly do you plan to relocate to?
Have you checked to see if your building has an elevator, or will the movers have to lug your stuff up flights of stairs (preferably without reenacting the historic "PIVOT" debacle)? Is this a local move, meaning you're staying in the same building?
You need to have answers for all of these questions, folks!
Budget at least $1, 000 for a local move and $2 500+ if coming from more than an hour distant from your new NYC apartment. The security deposit is part of the total cost of moving into an apartment in New York City.
It's exciting to move into a new apartment, but the cost of renting in New York City can add up quickly. A security deposit, the first month's rent, and the last month's rent are the minimum amounts typically required to move into a new place.
This can add up pretty quickly if you're looking to rent a more expensive apartment. If your monthly rent is $3,250, for instance, you may anticipate spending close to $9,750 total. Click here for more.
Hiring A Mover
Many folks wonder whether they should handle the move themselves or hire professional help for the job. We're here to tell you that working with professionals makes all the difference in the world. Here's why:
Less stress
Hiring professional movers ensures a smooth and easy transition from one location to another, which is the first of many benefits! A professional moving company eliminates all potential sources of stress by handling all aspects of the move from packing to inventory management to final delivery.
Speed and efficiency
Professional movers have the equipment and expertise to perform the relocation swiftly and efficiently. They're familiar with the most efficient routes for the moving van to follow, both in terms of fuel consumption and time savings, taking into account current weather conditions, road construction, and other potential delays.
You could, of course, rent a moving van and drive it yourself, but you'd probably be far less efficient than a trained pro.
Lifting capabilities
Have you ever relocated to a third-floor flat and had to move heavy furniture? How do you plan on lifting a large box of dishes into and out of a high-ceilinged moving van?
Depending on your lifting abilities and level of experience, this may not be a problem. However, most people lack the physical ability and experience to efficiently relocate heavy furniture from one room to another. This can lead to spending a lot of time just relocating one piece of furniture!
Not only that, but you can end up hurting yourself in the process if you're not careful. Therefore, it's best to leave everything in the hands of professionals.
Safe from damage
Hiring experienced movers makes it far simpler to prevent damage to both your house and your personal belongings.
Moving companies offer the expertise and the necessary equipment to safely transport your belongings to and from your house or apartment. This includes how to correctly wrap dining room chairs, box dishes, and install protective floor coverings in order to avoid dents or scratches in the new home.
When you choose a professional moving company, you are assured that your possessions will remain intact and accounted for from location A to location B. This allows you to worry less and spend more time getting excited about your new home!
Responsibility
A reliable moving service will be on time, careful with your valuables, and responsible. Professional movers have these qualities, which is just another reason to hire them instead of asking family and friends to help.
Your friends may be trustworthy and helpful, but they aren't professional movers. It's highly unlikely that their experience loading furniture or their packing skills are of a particularly high grade, and that's totally OK.
Because of this, employing movers to do the job ensures that you will have competent assistance on the day of your relocation. The movers wouldn't dream of ditching you at the last minute, as it can happen with your friends, or making other plans.
Moving equipment
Hiring a moving company eliminates the need to invest in moving supplies, gather boxes, and reserve a vehicle. Hiring movers guarantees a smooth relocation because they come prepared with everything needed.
The moving crew will bring their own equipment, including dollies for transporting boxes, lifting straps for repositioning furniture, and bubble wrap for safeguarding sensitive things.
What's more, the movers will bring a durable vehicle to safely transfer all of your valuables. During the moving process, the crew will protect your possessions by wrapping the car in tarps, padding the furniture, and utilizing adjustable straps.