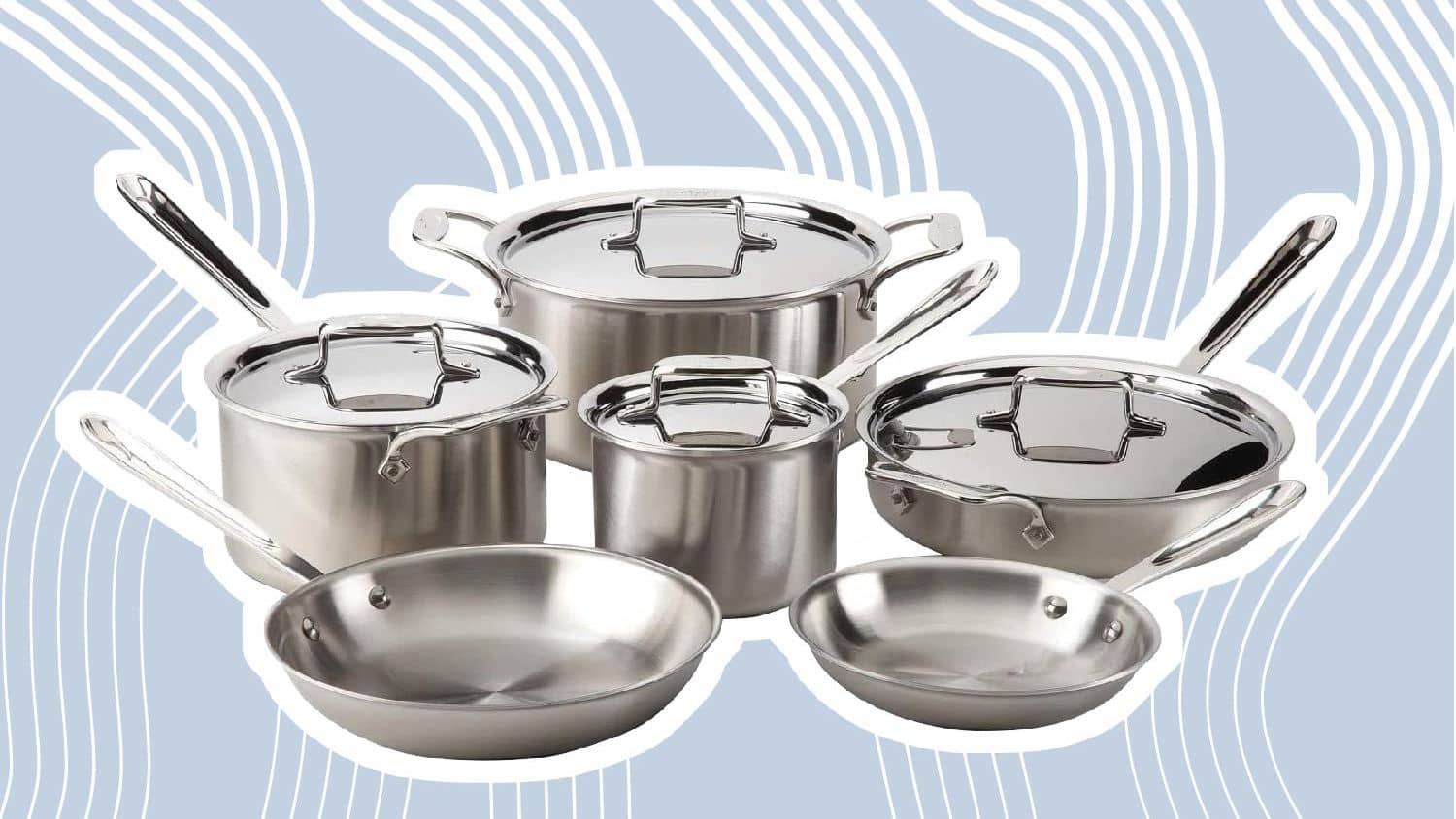 There are lots of things that can make your cooking creations come to life. Whether you like to bake cakes, fry eggs, or stir up stews, steel pans can help you achieve your cooking goals no matter what you choose to make.
Different sizes suggest different and discrete usages. Not all pans can be used for the same purpose or utility. A pan can be useful if you know what to do with it. Here's how to break pans down by size.
How Can We Use The Different Size Of Pans
What Can I Use 12-Inch Pans For?
Dazzle your crowd at the cookout or barbecue. Whether you're spending time with family or friends, some fancy flips will certainly wow your audience.
Twelve inches is a relatively large diameter, so feel free to pile it high with all sorts of ingredients when it's time to get started on your dish.
These spacious pans can get most jobs done, so you can enjoy cooking numerous meat fillets while simultaneously preparing your vegetables. The biggest pans offer the most possibilities, so consider picking up a 12-inch pan today.
What Can I Use 8-Inch Pans For?
Smaller pans can still offer a lot of versatile capabilities. Small pans are ideal for several things but can only accomplish one major task at a time.
Feel free to use small pans to prepare veggies, eggs, or full-on dishes as elaborate as omelets and beyond. Distill perfect sauces or reductions, and render out all the fat you need.
Showing some love for these little guys will do you good. Definitely consider adding one to your collection if you want to fine-tune your cooking skills on more challenging and specific fronts.
Is There Anything Else Out There?
Some other options include woks, fryers, and griddle pans that are slightly thinner than regular pans. Woks are essentially pans that can handle a much more significant volume of food, making them perfect for a large meal for your whole family or any guests you've invited.
Consider pasta dishes, soups, and stews as well. You can guarantee the presence of leftovers with the mighty wok and make meal prep a piece of cake.
Of course, fryers can fry, so their capabilities will boil down to size, but diameter is not the single issue; depth is also important.
Some fryers can be deep enough to submerge whole chickens, so make sure you get the depth you need. You don't have to settle for cooking minimal food in them, though; fryers can handle a lot!
You can use griddles to easily whip up breakfast. Rustle up creamy scrambled eggs, make generous stacks of pancakes, crisp up the best bacon on the block, and blister the juiciest sausages. With any luck, the scent will please the whole neighborhood.
Still, you needn't use griddles only for breakfast. Feel free to skewer your meat of choice or take your sandwiches to the next level by grilling them into tasty accomplishments. Whichever pan you choose to enhance your cooking experience, prepare to get creative.
Hold Your Pans Accountable!
Some pans go the extra mile with further specifications. Firstly, many companies offer lifetime warranties, and those are useful for any household item in or out of the kitchen.
Lightweight pans are certainly easy to work with, though there are other dimensions to consider; pans with 12-inch diameters offer versatility due to their incredible size.
You also want to ensure your pan has particularly good temperature control. You don't want your food becoming cold as you cook it, and you're not going to want to prematurely burn anything.
Make sure you acquire a pan that doesn't have harmful coatings that can peel off the sides of the pan and come in contact with the food. This type of contamination can be toxic, so it's important to make sure your pan has a durable coat that won't come off.
Speaking of contamination, buy a pan that's easy to clean. Namely, consider one that's safe for dishwashers. Manual cleaning is exhausting enough, so why not have one fewer item to manage? Finally, ensure that your pan exhibits generally good design in a myriad of capacities.
The handles ought to stay cool, and the pans ought to withstand extreme heat for extended periods of time. The pans also shouldn't destroy any nearby metal utensils.
Last but not least, praise versatility! Versatile is one of the best things a pan can be, so don't dismiss it. Your pan should be light, versatile, and easy to clean. It should work for you as best as it can!