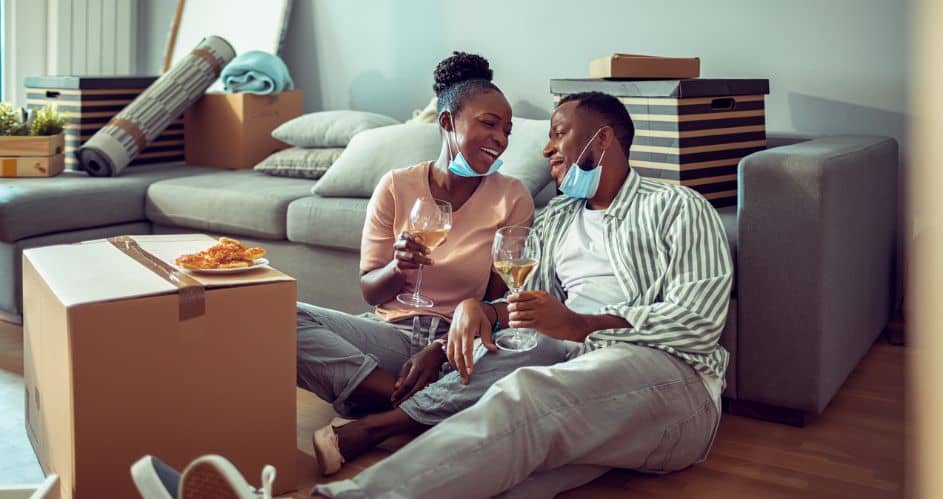 The process of moving to a new house can be both thrilling and intimidating, particularly when it comes to selecting the best local moving company. To ensure a simple and hassle-free moving process, it's crucial to manage the complexity of quotations, given the wide range of options accessible.
We will examine the nuances of local moving business parameters in this extensive tutorial. We will also offer you helpful advice on how to get precise and affordable quotes. We'll go over the advantages of contacting several movers, getting recommendations from friends or online directories, and setting up in-home inspections.
With this knowledge, you can compare various  local moving companies' quotes and select the local moving company that best fits your requirements and price range.
You'll be well-equipped in making the best decision and guarantee a smooth transition to your new house by comprehending the elements impacting cost, reading the small print, and obtaining accurate bids.
Understanding the Factors at Play
When it comes to local moving company quotations, several factors come into play. Proper know-how about these factors will assist you to make informed decisions and avoid any surprises along the way.
Distance
The cost of your move is greatly impacted by the distance between your current and new residence. However, for moves within the same city or town, the cost can vary based on the number of hours and movers required.
According to Forbes.com, American customers paid an average of $1,400 for moves within the city or suburbs within a 100-mile radius, with costs ranging from $800 to $2,500 and including a two-person moving staff.
Additionally, the average labor rate for local moves is between $200 and $400 per hour, not counting supplemental costs like fuel and mileage fees, moving materials, and add-on services.
Size of the Household
The total cost of your move is also influenced by the volume and weight of your possessions. The more items you have, the more resources and manpower will be needed to pack, load, transport, and unload them.
This might have an impact on how long it takes to finish the move and how much it costs in the end.
Additional Services
Additional fees may apply for special requests like packing, furniture disassembly, storage, or handling of fragile objects. For instance, the moving company may charge you more for these services if you have priceless antiques or delicate artwork that needs specific packaging materials and care.
By taking these things into account, you may more accurately estimate the price of your relocation and compare the quotes offered by various moving firms.
Getting to Know the Details
When reviewing moving company quotations, it's crucial to pay attention to the fine print to understand the services offered, potential limitations, and any additional fees that may apply.
Services Offered
Take the time to review the list of services included in the quotation. Ensure that the moving company offers the specific services you require. Some companies may provide full-service moves, including packing, loading, transportation, and unpacking, while others may only offer basic transportation.
It's important to align your expectations with the services provided to avoid any misunderstandings or disappointments on a moving day.
Insurance Coverage
Insurance coverage for your goods during the moving process is a crucial factor to take into account. Accidents can occur, and having the right insurance coverage guarantees that you are financially protected in the event of any loss or damage.
Ask the moving business if they have value coverage, which establishes the scope of their liability in the event of an accident. To protect your possessions, it is advisable to get full valuation coverage or investigate extra insurance choices.
Cancellation Policies
Life may be unpredictable, and moving plans occasionally undergo unforeseen changes. It's crucial that you apprise yourself of the cancellation policies outlined in the quotation.
This includes being aware of any fines or charges that might be applied if you have to postpone or cancel your move. Knowing the cancellation policies in detail can help you make informed choices and be ready for unforeseen situations.
By reviewing the fine print in moving company quotations, you can ensure transparency and avoid any unpleasant surprises during your move.
It is highly important to conduct exhaustive research on the moving company. In 2020, a report by Better Business Bureau suggested that there were around 9500 complaints against moving company scams.
Transparency and open communication with moving businesses are indispensable, according to Unpakt. Take the time to ask questions and seek clarification if needed, as it's better to address any concerns upfront to maintain a smooth and stress-free moving experience.
Obtain Accurate Quotations
To make an informed decision and select the most suitable local moving company for your needs, it's crucial to obtain accurate quotations. Here are some steps you can follow to ensure you receive accurate quotations:
Request On-Site Surveys
Instead of relying solely on a phone or online estimates, consider scheduling on-site surveys with potential moving companies. This allows them to assess your belongings firsthand and provide a more accurate quotation based on the actual volume and weight of your items.
Additionally, on-site surveys provide you with the chance to talk about any particular requests or issues you may have.
Provide Detailed Information
When interacting with moving companies, be sure that there are no confusions from your end. This includes mentioning the number of rooms, any special items or equipment, and any specific services you require. The more specific and comprehensive your information, the more accurate the quotation is likely to be.
Compare Multiple Quotations
Obtaining estimates from several moving companies is recommended to compare prices, services, and conditions. This not only helps you find the most cost-effective option but also provides insight into market rates and what to anticipate.
Remember, the lowest price may not always translate to the best service, so consider the overall reputation and reviews of the moving companies as well.
Conclusion
Making an informed decision when dealing with the intricacies of local moving company quotes can be difficult, but with thorough examination and investigation, it is possible to navigate the process.
Remember to compare multiple quotations, consider additional factors beyond price, and seek reputable moving companies with positive customer reviews.
Moving is a significant milestone, and investing time and effort in finding the right moving company will contribute to a successful and satisfying move to your new home.