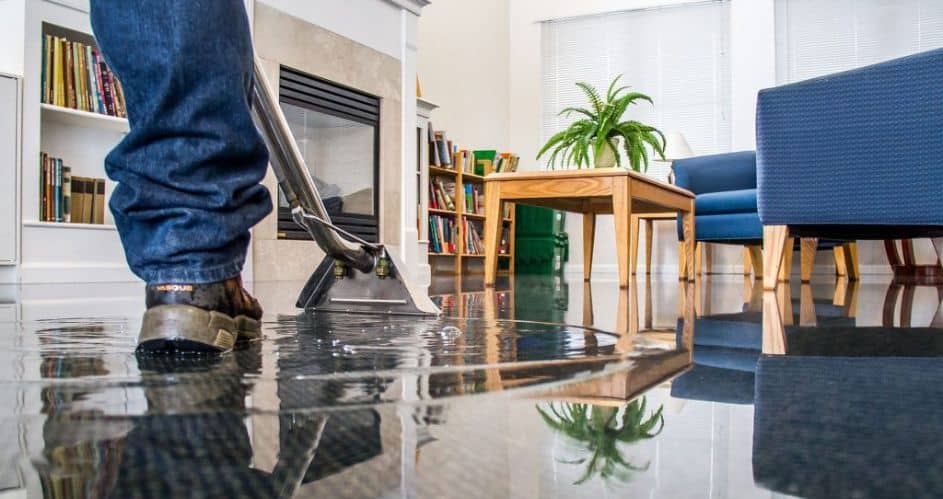 Water damage can be a nightmare for any property owner, and finding the right restoration company to address the issue can be daunting.
With so many options available in Chicago, it can be challenging to determine which company will provide the best service and results.
However, when it comes to water damage restoration, time is of the essence, and hiring the right company can mean the difference between a minor inconvenience and a major disaster.
This article will explore six critical factors when hiring a flood damage restoration company in Chicago. It will ensure you make an informed decision and protect your property from further damage.
Factors to Guide Your Restoration Company Choice
1. Experience
Choosing a company with a proven track record of successful water damage restoration projects is crucial.
An experienced company is more likely to have encountered many water damage scenarios and developed effective solutions to address them. In addition, they will have the expertise and equipment needed to tackle even the most challenging water damage situations.
Hiring an experienced restoration company can significantly reduce the time and cost of water damage restoration. It has been found that water damage restoration projects completed by certified professionals take less time, ultimately saving on the cost of the project.
It highlights the importance of choosing a company with significant experience in water damage restoration for efficient and cost-effective restoration services.
2. Drying Systems
Regarding water damage restoration, drying is crucial in preventing further damage and mold growth. The drying systems include high-powered air movers and industrial dehumidifiers, which work together to remove excess moisture from the affected area.
The air movers create a high volume of air movement, helping to evaporate moisture from surfaces and push it into the air.
The dehumidifiers then remove the excess moisture from the air, reducing the humidity level and preventing the growth of mold and other harmful microorganisms.
There are numerous options if you need a Chicago water damage restoration company. However, one name to consider is PowerHouse
Restoration due to its reputation and work reviews in restoration work, as evidenced by the testimonial section on their website.
Whether it's a flooded house, a crawl space, or your business area, PowerHouse Restoration has the skills to effectively dry out your water-damaged property.
They utilize advanced tools, such as moisture meters and thermal imaging cameras, to assess the extent of the water damage and ensure that all affected areas are thoroughly dried.
Their approach ensures that your property is fully restored and there is no risk of further damage or health hazards.
3. Insurance Coverage
When dealing with water damage, it is important to consider insurance coverage. Most homeowners' insurance policies cover water damage caused by sudden and accidental events, such as burst pipes or appliance malfunctions.
However, reviewing your policy and understanding the extent of your coverage is essential. Recent data shows that water damage claims are among homeowners' most common and costly insurance claims. According to the
Insurance Information Institute, 1 in 60 insured homes claims for water damage each year in the US. The average cost of a water damage claim is around $11,650.
It is essential to review your insurance policy and consider adding additional coverage for sewer backup and other types of water damage to ensure you are adequately protected.
Working with a reputable restoration company can help you navigate the claims process and maximize your insurance coverage.
4. Guarantee of Remediation
When hiring an emergency water damage repair company, it is crucial to choose a company that stands behind its work with a guarantee of remediation.
A reputable restoration company offers a guarantee of remediation to ensure that its clients are completely satisfied with the restoration services they provide.
Their guarantee of remediation means that if any issues arise after the restoration process is complete, they will return to address the problem at no additional cost. This commitment to customer satisfaction gives clients peace of mind and ensures their property is fully restored.
According to data by Forbes, the average cost of water damage remediation in the US is more than $3,000. However, the cost can increase significantly if the restoration is not done properly the first time.
The figures highlight the importance of choosing a restoration company that offers a guarantee of remediation to ensure that the job is done right the first time.
5. Cost Estimates and Budgeting for the Work Needed
When faced with water damage, acting quickly to minimize the damage and restore your property is necessary. However, it is also crucial to consider the cost of the restoration work and budget accordingly.
A reputable water damage cleanup company offers transparent cost estimates and works with clients to develop a budget for the necessary work.
During the initial consultation, their team will assess the extent of the damage and provide a detailed cost estimate for the restoration work needed.
They consider factors such as the type and severity of the damage, the materials needed for restoration, and the amount of labor required.
Once they provide a cost estimate, their team will work with clients to develop a budget and payment plan for their needs and financial situation. They understand that unexpected expenses can be stressful and strive to provide affordable and flexible options for their clients.
6. Previous Work References
Choosing a company with a proven track record of quality work and customer satisfaction is crucial. One way to ensure this is by requesting previous work references from the company.
Recent data by Power Reviews shows that more than 99% of consumers read online reviews before finalizing a deal. It highlights the importance of requesting previous work references and checking online reviews and ratings before choosing a water remediation services company.
It is recommended to choose a company with a strong online reputation, with many positive reviews and testimonials from satisfied clients.
They are confident in their ability to provide high-quality restoration services and are happy to provide references to back up their claims.
Ensure your Home Safety with a Reputed Water Damage Restoration Company
Water damage can be a stressful and overwhelming experience for homeowners and business owners alike.
Choosing the right water damage restoration company is crucial to ensure that your property is fully restored and that you have peace of mind throughout the restoration process.
When selecting a water damage restoration company in Chicago, you must consider several critical factors.
They must offer extensive experience, state-of-the-art equipment, transparent cost estimates, and a commitment to customer satisfaction through their guarantee of remediation and warranty on workmanship.