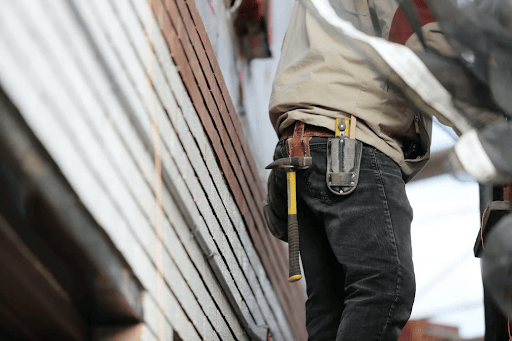 If you are hiring a contractor, you know that you are going to be in for a difficult situation more than likely.
Contractors tend to make things up as they go along, they sometimes get injured and often, the price of things will change continuously throughout the duration of the job.
As a result, ensuring your contractor might be a wise move for you in the event that you have a difficult interaction with that person that results in them demanding and extracting additional funds from you that you may not have budgeted for the overall project.
This can be frustrating, which is why we have a robust insurance industry to protect us against all sorts of nonsense.
There is this feeling that people have that they are being taken advantage of when they are in such a struggle with a contractor, and insurance can help mitigate some of those issues by taking the stress and pressure out of the experience.
In fact, it would be wise to simply check online to learn more about this type of insurance before you even commit to the project or to hiring someone to help to begin with, as it would be wise to include it in your budget.
This is not the same type of insurance that you get when you are looking to cover your teeth or your pets, this is a specialized type of insurance that requires a special insurance brokerage firm.
Workman's Compensation Issues
The problem comes when third party companies make claims against your business for simply hiring them to help!
Some business contractors budget for a litigious moment within their actual cost plan, all the while knowing that they will become litigious with you the moment they get the chance.
If a contractor trips and stubs his toe while doing a job for you, it could be the fault of the terrible shoes that contractor chose to wear, and yet, you will be liable for that fall simply because it happened on the job site you are funding and are responsible for.
This is the way that people tend to view things, because in the United States of America, you can be legally liable for all sorts of things you would never imagine, especially on a construction site.
Additionally, if you have bad credit, you might struggle with this experience. Mind you, here in the United States of America our credit reporting bureaus regularly make mistakes, so much so that earlier this year these companies sent out the wrong scores for millions of users over a three-week period.
Therefore, the score you see when you look up your credit score might not even be accurate or reflective of the type of support you should get from your financial institution.
As a result, you really ought to invest in that solid liability insurance (https://www.contractorbond.org/california-contractors-general-liability-insurance/) because it could really change the course of the project you are working on, even if you feel you can trust your general contractor.
Hiring Sensible Builders
Worse yet, if you hire a family member as your general contractor you should still invest in insurance. People will think that their family members will automatically be more trustworthy and less likely to take advantage of them.
That may be true, but even your family members deserve to be compensated if they are injured on the job while helping you.
In fact, you might be in the wrong as a person in a position of power if you do not do the right thing and help your family member repair their injury, especially if it is an injury they would not have endured if they had simply stayed home and not helped you at all.
Therefore, when we are thinking about what contractor bonds cover, the ultimate answer is this: peace of mind. They cover your ability to feel confident in your job, all the while knowing that everyone will ultimately be safe and sound by working with you.
These bonds cover all the bases in such a way that you can be sure that your project itself will be finished. This is why these contractor bonds are so incredibly important and necessary.