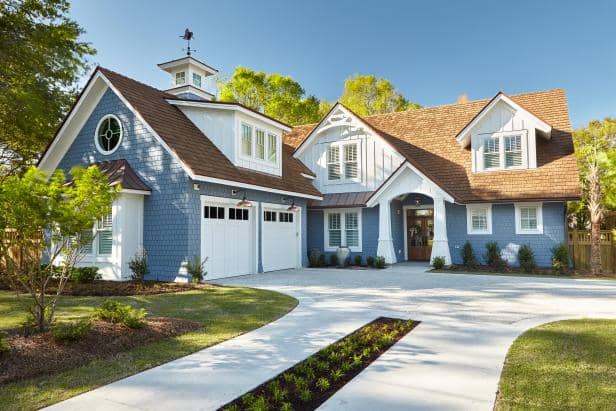 Keeping your home well maintained is not an easy task but it surely pays off in many ways. To make things easier, you can create a home maintenance schedule and a checklist with tasks to break down the jobs and tick them off once completed.
It's best to practice proactive maintenance as this will save you from big and costly damages. You will find that most home improvement tasks are seasonal and while some are best done in the winter, others should be carried out in warmer weather.
You can create monthly or bimonthly checklists for the tasks which are due to be completed so it helps you stay on top of things and make sure that your home is always in good shape.
There will be some tasks on your list which might require a professional to get involved so have these in mind and book your appointments in advance to avoid last minute stress.
Some of the most important tasks are to check the exterior of your house, check your home appliances and perform regular monitoring of the electrical, security, plumbing and heating and cooling systems.
Important Maintenance Checklist To Keep Your Home In Tip Top Shape:
Keep your exterior in good shape
Every so often it's good to apply a fresh coat of paint to any chipped and damaged areas on the exterior of your home as this will not only make it visually appealing but it can also preserve your walls from erosion and unpleasant weather conditions.
Don't forget to clean out your gutters from leaves and other debris and check your exterior drainage to ensure rain water is flowing away properly.
Keep your lawn looking fresh by regularly trimming the grass, trees or bushes you might have and fertilise the soil once a year. A certified arborist can assess if your trees are still in good shape or not to prevent them from falling, especially during strong storms. 
Maintaining windows is crucial for improving your home's curb appeal. If you notice a thick film of dirt on your windows, then it indicates the need for a thorough cleanse. Professional window cleaners ensure a pristine and gleaming appearance of both exterior and interior panes throughout the year; for more details on their services, you may click here.  
Take good care of your appliances
Most people don't consider this as a house maintenance task and only attend to their electrical appliances once they break or stop working properly.
In order to extend the life expectancy of each appliance and benefit from their great domestic help, you should perform some periodic cleaning to ensure they perform to the best of their ability.
A good point to start is checking and cleaning the filter of your dishwasher which is normally located at the bottom and refilling the salt when necessary. Similarly your washing machine and dryer also require some occasional cleaning.
Schedule regular checks for your HVAC system
Inspect the filters of your HVAC system and your designer towel radiator if you have one regularly and when they seem dirty or if you have pets or any allergies consider changing them more often.
It's also advisable to check the condition of your thermostat and clean out your vents from dust or any other build up of particles which might block them.
If these tasks seem a little overwhelming, you can always use professional help and not have to worry about them yourself.
Pest control
It's always a better idea to take preventive measures and not wait to see bugs and rodents in your house in order to book a pest control port Orchard services.
Some of these intruders can create health hazards so be one step in front and get your house sprayed to prevent any unpleasant situations.
Plan for a biannual deep clean
Although a weekly cleaning routine might be enough to keep your house looking fresh and tidy, there are areas which require a deeper clean occasionally.
They are not necessarily visible by the eye but it's essential to get them done for the good health and wellbeing of the whole family.
You might start your list with cleaning all windows and doors, cleaning carpets and polishing wooden floors, cleaning the drains in sinks, baths and tubs, and washing curtains or blinds. It's advisable to have a separate list for kitchen cleaning as there are plenty of jobs in that space alone.
Note down the cleaning of fridge and freezer coils and empty the drip trays, check the expiry dates of packaged foods and declutter cabinets from any unused items.
The above suggestions are a good starting point for you to begin your home improvement task list but they are surely not extensive.
There are plenty more tasks which can be added to the list but if you are a new homeowner start with a simple list and keep updating it so you don't get overwhelmed from the beginning.