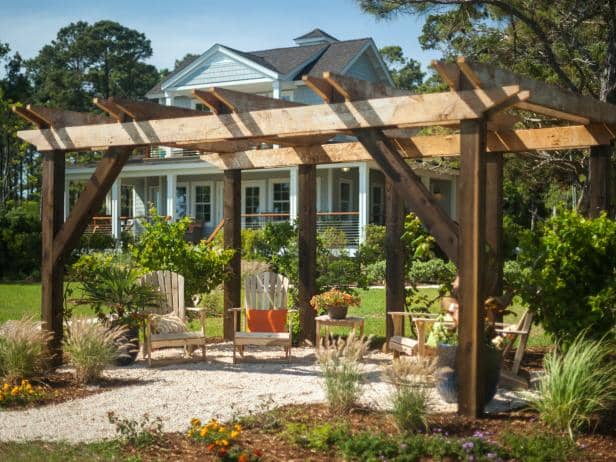 Boosting your property's value will be a great idea if you're planning to sell it in the future. This allows you to get more from your property and turn it into a great investment.
While there are plenty of ways you can improve your home, focusing on your exterior will do wonders for you. If you plan to boost your property value, you should begin with your exteriors.
Since this is what home buyers would see first, it'll only be great if you could give them a great first impression. That said, listed below are some home exterior projects to increase your property value:
7 Outdoor Upgrades That Increase The Value Of Home
1.Add A Porch
Having a deck or porch inside your property would instantly boost your home's property value. It gives your property an extra living space where people can hang out to relax and enjoy themselves.
When adding a porch, ensure it matches your home's aesthetics. You should also include adding the right furniture that goes with it to maximize the comfortability and design of the space. Adding cushions would be nice to make it look cozier and more appealing.
2.Enhance Your Front Door
Your front door is what greatly defines your entire property. It helps to build character and emphasize how your whole property would look.
Moreover, it's what will greet your visitors before entering your home. With that, it'll be great if you could leave them with a great first impression.
You can begin by repainting your front door with a bolder color. Alternatively, you can contact home exterior contractors to replace your front door with a more modern design. A solid wood for your door with modern accents would be helpful to improve its appearance.
3.Replace Your Garage Doors
Your garage doors have a significant impact on how your entire property looks. Since they take up almost an entire wall, it'll be great if you could spruce them up a little to make them look more appealing and modern.
If your home still uses your old garage door that rolls up to the ceiling, you might consider replacing it with an updated design. You can swing it open or roll it to the side of the wall for a different look.
However, if you still like how it maneuvers, consider replacing its design with one that blends and matches the overall aesthetics of your home.
4.Do Some Landscaping
Your property's landscaping is what gives your home life. To boost your property value and make the place look more appealing, you should make some landscaping improvements around the area.
You can choose to hire a professional or do it yourself. Moreover, you can also create a mini garden wherein you dedicate a spot on your lot intended for gardening and harvesting. You should also mow your lawn regularly and keep it at its best height.
5.Add An Outdoor Kitchen
There are plenty of people who enjoy being outdoors. But this doesn't necessarily mean they need to go out and camp, as they can do it in the comforts of their own home.
To make your exterior look more enticing and enjoyable, you should add an outdoor kitchen where you can comfortably cook.
You can add a brick oven to make it look more rustic yet sophisticated. Just ensure that you pair it with a good dining table so you can also dine outside and enjoy the great outdoors.
6.Install A Water Feature
Adding a water feature inside your property will boost your property value. It helps keep your property from being ordinary and allows it to have a part that provides relaxation and aesthetics. There are plenty of water features you could add to your property.
It could be installing a pool, pond, fountain, or even a birdbath. Ideally, it'll be great if you could add the water feature by the area you wish to relax. The natural sound of flowing water will help keep you at peace and unwind for the entire day.
7.Install A Firepit
Apart from adding a water feature, you can also add a fire element. If you're living in colder climates, adding a permanent firepit would be a great solution.
This helps make your backyard look more aesthetically pleasing while allowing you to have an immediate solution to warm up yourself during the coldest winter nights.
Moreover, there are also plenty of amazing firepit designs to choose from that'll help to elevate your outdoor's appearance. You can even add comfortable seats surrounding it to complete the look.
Takeaway
There are plenty of home exterior projects that you can do to boost your property's value. As you carefully plan your outdoors, ensure that they look well together and you create the perfect balance of everything.
Having a good curb appeal will help impress potential buyers, and they would be willing to pay more to have a beautiful home ready to move in.