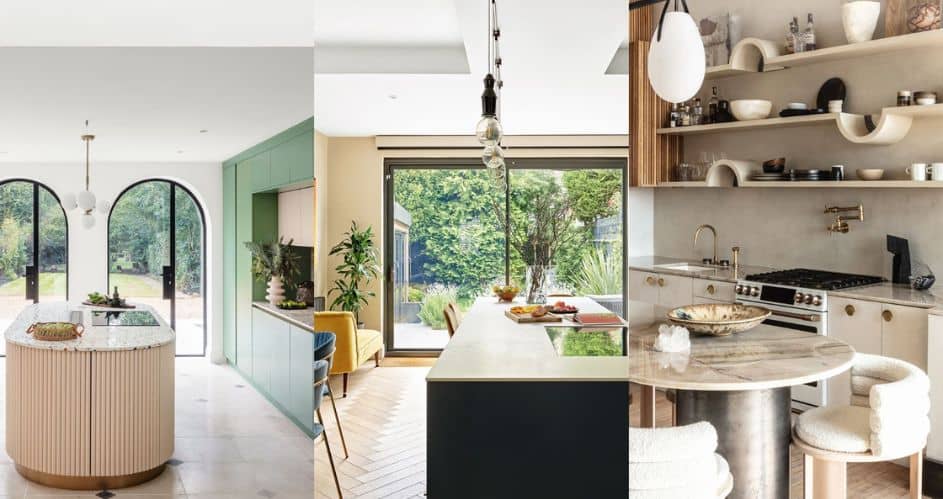 Ready to give your home a fresh new look? It's no secret that the right renovation project can transform your living space from ordinary to extraordinary. But with so many home remodeling trends to choose from, how do you know where to start?
Let's explore some of the latest and most exciting home remodeling trends that are sure to make your house look and feel better than ever.
Top Recent Trends in Home Renovation
1. Install In-floor Radiant Heating
There's nothing worse than stepping onto a freezing bathroom floor on a chilly winter morning, especially when you're in a hurry. But have you ever considered in-floor radiant heating? It's a game-changer when it comes to creating a cozy and comfortable space.
In-floor radiant heating is also energy-efficient. So you won't have to worry about breaking the bank to keep your bathroom toasty. Plus, it goes with all kinds of flooring materials, so you can choose whatever you want.
2. Get Natural Wood Vanities
Nothing says "comfy" and "calm" like a white countertop with natural wood vanities made from mahogany, cedar, or eucalyptus.
And if you're worried about the wood degrading over time, getting your vanities sealed is a great way to protect them from moisture and wear and tear.
But if natural wood isn't your thing, there are still plenty of options to achieve a similar look. Luxury vinyl wood-like or ceramic tile that looks like hardwood is a fantastic alternative that can give you the natural wood aesthetic without maintenance concerns.
3. Add a Pop of Color
Soft blues, muted pink, and olive greens are popular color choices for creating a calming and soothing atmosphere in interior design. However, sometimes a pop of color can be a great addition to a room, adding visual interest and energy.
When adding a pop of color, keep in mind the overall color scheme of your bathroom and choose a color that complements it. For example, if your bathroom is decorated in cool tones like blues and grays, a pop of warm color like coral or yellow can add a nice contrast.
One way to incorporate a pop of color is through decorative accents like throw pillows, curtains, or a bold area rug. Another option is to paint an accent wall in a bright hue or incorporate colorful artwork or accessories.
4. Tile with Terrazzo
Terrazzo tile is a fantastic option for adding personality and texture to your bathroom floors. It's made from marble, quartz, granite, or glass chips set into a cement or epoxy base, creating a beautiful and unique mosaic-style pattern that can add character to any bathroom.
Plus, terrazzo tile can stand up to heavy foot traffic and moisture, making it a practical choice for bathrooms — just ask your home remodeling contractor.
And with so many color and pattern options available, you can really get creative and make your bathroom floors a statement piece.
It's also easy to maintain. So, simply sweeping or vacuuming the floors regularly can help keep them looking great and occasional mopping with a gentle cleaner can help to remove any stubborn stains.
5. Add a Pop of Color or an Accent Wall
If you want to add a little personality to your bathroom, think about adding a pop of color or an accent wall. These are simple and affordable ways to add some visual interest to your bathroom without having to do a complete overhaul.
You could go bold and bright with a vibrant hue like teal or fuchsia or keep things subtle with a softer shade like pastel blue or sage green.
And if you're not quite ready to commit to a full wall of color, adding colorful accents like towels, rugs, or wall art can still make a big impact.
Another option is to create an accent wall using wallpaper, tile, or a different paint color. It's a great way to add texture and visual interest to your bathroom without having to redo the entire space.