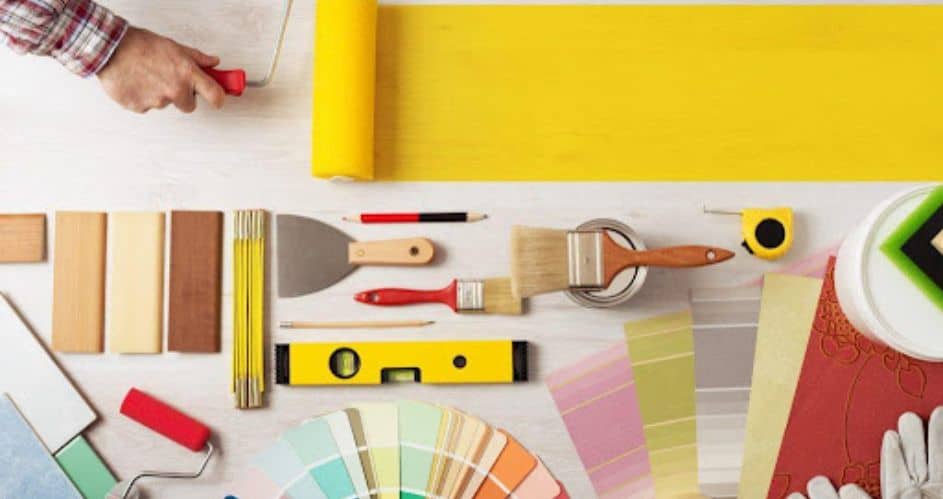 A building can never be said to be complete without a coat of paint. Painting a building puts a finishing touch to it and enhances the ambience of the property. One might now be wondering how commercial painting can enhance the identity of a brand. Here's how in summary:
A well-done paint job on a commercial property speaks volumes about the personality and values of the brand. It also conveys a sense of professionalism that creates a lasting impression in the minds of everyone who visits the property.
In this article, we will go into full details of how colours can boost the identity of a brand and why it is a strategic investment. Meanwhile visit https://au.indeed.com/ for more information on the subject of brand identity.
Painting Your Brand: Colours That Resonate with Your Business
One of the biggest headaches that entrepreneurs experience is that of choosing the right colour for their brand. This is for those who understand the significance of colours and how they affect the image that people have of a business.
Sadly however, there are those who do not understand that colours play a significant role in people's perception of a business.
Let us state categorically here that colours are very powerful when it comes to branding because they elicit emotions which in turn affect the way people see your business.
For this reason, you must carefully choose the colour to paint your business premises and everything that has to do with the company. This is important because each colour is associated with something.
The right colour will bring about the right emotions in your target audience. It will also promote a sense of recognition for your brand whenever they see the colour.
Tips for Choosing the Right Colours that Resonates with your Brand.
Find below some tips that will help you choose the right colour for your business identity: –
Decide on the message of your brand.
The kind of message that you want your business to pass is the ideas or emotions that you want people to experience when they see your brand. Do you want to be perceived as approachable and calm or do you want to be seen as bold and unconventional? Answering these questions will help you with making the right choice.
What mood do you want your brand to convey? –
How do you people to feel when they see your brand? Do you want them to be inspired and invigorated or do you want them to want them to be comfortable and chilled? Whatever colour you choose will go a long way in creating the type of mood that you desire for your audience.
Who is your target audience/market –
The demographics of your target audience is very important when thinking of the colour to paint your brand. Different colours appeal to different people based on gender and age. It is a known fact that children and maybe teenagers love bright colours while adults most often prefer softer hues.
Research the psychology of colours-
When you have settled the first 3 issues, then go ahead to study the psychology of hues and shades. This will give you an insight into the colour that will best fit your brand.
Read  this article about the national colours of Australia to understand the points discussed better.
Creating Consistency across Physical and Brand Image through Thoughtful Paint Choices
Having established that the colours that you use for your brand is highly important, it is necessary that we add that consistency with the colour(s) is also highly important. What this means is the hue and shades used must be the same across every medium that advertises the brand.
So, from your business premises to your staff uniform or your logo and signage; all must consistently carry the same hue and shade. Bear in mind that consistency in this regard is vital for engraving a professional and cohesive image in the minds of people thereby maintaining recognition.
Using colours intelligently will ensure that your brand will easily stand out in a saturated marketplace. Whether we like it or not, colour is the first thing that comes to mind when one thinks of a business entity. For example, yellow and red reminds us of McDonalds while red comes to mind when we think of coca cola.
Imagine that a company such as Coca cola uses different shades and hues on different mediums? How do you think that will help maintain recognition in customers?
It will rather pass the message of disorganization and unprofessionalism to people. But consistency with hues and shades used on the other hand helps to boost sales and increase brand recognition.
How to Choose the Best Company for Commercial Painting
We have agreed that the colour you use for your branding can largely affect the success of your business. In addition to that, note that you need professionals to help you achieve consistency with the hues and shades of your branding.
You can look at Avello Group for a quick overview of what to expect from commercial painting professionals.
Given this important point, we will share some brief tips to help you choose the best company for the job.
Carry out extensive research online-
When you have researched as many companies as possible, narrow down your search to the best 3 options and proceed to meet or contact them physically.
Carry out comparison shopping –
This is what should be at the back of your mind as you interact with the 3 options that you narrowed your search to. Compare the prices that they give you and the type/extent of service that they provide. This will help you determine whether you will get value for your money.
Read reviews online or get recommendation from past clients-
This is very important as the reviews will help you know whether the company can deliver on their promise. Additionally, if you can reach out to the past clients that the company has worked for, you can ask for recommendation from them.
One thing you must know is that a satisfied customer will not hesitate to recommend the service provider to you. Conversely, a dissatisfied customer will not also hesitate to warn you off a subpar service provider.
Conclusion
Choosing the right colour can help your brand to stand out from the crowd and enhance your visibility and boost sales. We have shared some important insight on this subject and brief tips on how to choose the right company for your commercial painting.
Bear these tips in mind so that you can enjoy the benefit of an effective paint job and give your business premises the boost that it needs.