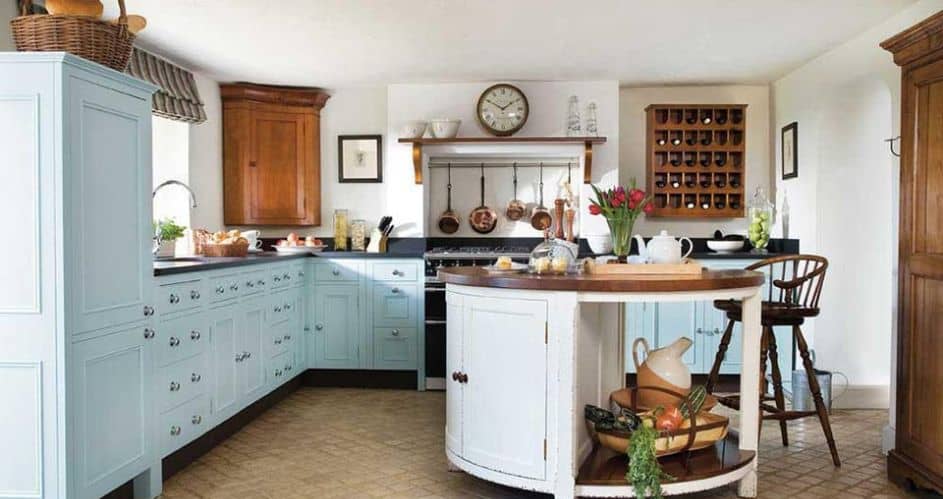 Planning to sell your house or build equity in it, home renovations can go a long way. A little fix here; a minor repair there, can help transform the overall appeal.
The most important thing about renovation is identifying the areas that need attention. Get your money's worth by selecting makeovers which will visibly impact the look and feel.
Upgrading certain areas of your house can make it more comfortable and increase its overall worth when you sell it. Home renovations are wise expenses that add value and bring a good return on investment.
Here are a few tips for you that can come in handy, watch out!
It's time to update that dull old kitchen
This is often referred to as the heart of the home, and it's where families spend a lot of time together. As they say, the kitchen is what transforms a house into a home.
By updating appliances, cabinets, countertops, and flooring, you can create a modern space that will impress potential buyers.
Try adding functionality if you feel there is a scope for adding more shelves innovatively. One can even add statement décor pieces like adding pendant lights on top of the kitchen island. It will make the space look beautiful and appealing.
Nobody like a stained or outdated bathroom; refresh it
Adding new fixtures, such as sinks, toilets, and showerheads, can significantly improve the functionality of the space. You may even want to consider adding an extra bathroom or turning a half bath into a full one for added convenience.
Fix leaky faucets, bleach those stained tiles, and do a deep cleaning if required. Another smart tip is lighting; consider putting in additional lighting. It will work like a wonder to give a feeling of openness and make it look more spacious.
Finish that basement to transform it into a usable space
If you have an unfinished basement or attic, completing these spaces can add significant value to your home.
Turning them into functional living spaces such as an extra bedroom, entertainment room or home office can help maximise your square footage and appeal to buyers who need additional space. You can attract more buyers with a finished basement.
Paint your house with warm colour
Using warm colours like beige, pastels, or even white will make the space feel more welcoming and cosier, making prospective buyers feel at home. They can daydream about what it would be like to reside there.
Light warm colours like pale and peach, will make spaces appear larger and deeper. The best part about this strategy for increasing your home's worth is that it's much cheaper than the alternatives. It adds a touch of class to your house without busting your budget.
Improve that entrance and increase curb appeal by landscaping
In all fairness, landscaping is a bit tricky. First, it can only be applied to detached and semi-detached houses, and secondly, contrary to our last point, which was cost-effective, this one is a bit on the expensive side.
That being said, when pulled off correctly, it is one of those renovations that will increase your property value exponentially. That is why most realtors and home renovators recommend it.
Mulch is an excellent and inexpensive method to cover the soil and give garden beds a more polished appearance. It can also prevent water loss and plant growth.
A gravel, stone, or masonry walkway through a garden or yard can be both aesthetically pleasing and practical. It has the potential to improve the atmosphere of the room.
Pick vegetation that needs little in the way of attention or watering. Native or drought-resistant plants are often a good choice because they thrive in the local environment with little maintenance.
Got a backyard? then try building a new deck
This is a relatively small-scale home improvement project. It is fairly cost-effective and the return on investment reflects that. You use this method of renovation when you are working on a smaller budget and want to add value to your home with little time and resources.
Building a new deck adds valuable outdoor living space to your property and thus ends up boosting the overall curb appeal. Since this is something entirely under your control, from size all the way to materials, it makes it a highly customisable option.
Invest in energy-saving measures for your house
If a buyer is looking at your property to see if it could be their future home, they are also calculating the possible profit they could make if they decided to sell the property in the future.
We know they are considering it because of the practice of house flipping, even if they never come out and say it.
Incorporating energy-saving features into your home, such as a new HVAC system, programmable thermostat, and energy-efficient windows, not only reduces your monthly utility bills but also appeals to a growing demographic of homebuyers who value environmental responsibility.
Many different redesigns have the potential to increase your home's worth in different ways. Talk to a professional remodeler about how to improve your home's value without breaking the bank.
Don't forget that areas like the bathroom, kitchen, and deck represent significant financial commitments. Therefore, if you put your money into renovating these areas, chances are you will get it back, given that you do it right.