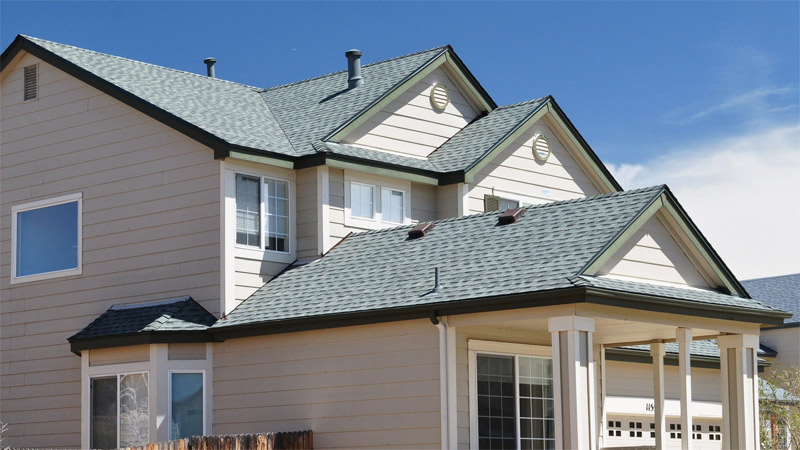 For the majority of homeowners, their roof is the most important—and expensive– part of their home. A properly maintained roof can keep you cool in the summer, warm in the winter, and dry in the rain, while a poorly-maintained roof can add to the mold, mildew, and rot.
Steps To Keep Maintain Your Roof:
1. Regularly Inspect It:
One of the most important steps to maintain your home's roof is to regularly inspect it. Performing visual checks is a good way to discover problems before they become major issues.
You should also pay close attention to the condition of the gutters and the shingles since this is where water and moisture will enter the home. If there are problems, you should go to the website of a professional roofer, who can clean and repair them for you.
2. Inspect the Shingles of Your Home:
It is also important to inspect the shingles of your home on a regular basis. You should check these shingles for signs of damage or discoloration. If you notice cracks or holes in your shingles, you should contact a roofing company to take a look at them.
In addition, you should wash the roof with a garden hose every couple of months to remove any algae or dirt that may be present. This will prolong the life of the roof and keep it looking good.
The roof of your home can be damaged by summer weather. It is therefore important to inspect your roof regularly to avoid damage. If you cannot see damage from the ground, you should hire a professional. This person can help you identify the damage.
However, if you are not comfortable with climbing up on the roof, you should contact a roofing company. Regardless of whether you hire a qualified, reputable roofing contractor, it will always be worthwhile to do a thorough inspection of your home's roof.
The best way to maintain your home's roof is to regularly inspect it for damage. The roof should be inspected every few months, or after high winds and heavy rains.
You should also contact a professional roofer to look for signs of damage.  Keeping your home's roof in good shape will not only add value to your home, but it will also save you money on repairs and major replacements.
3. Cleaning Is Important:
In addition to inspecting your home's roof, it is also important to clean it regularly. It's important to maintain your roof to ensure that it's in good shape. This will protect you and your family from damage caused by extreme weather conditions.
It will also keep other structural elements of your home safe. Make sure that you keep it clean and maintained. It will last longer and look better than ever before.
If you want to maintain your home's roof, you should inspect it regularly. Check for signs of damage, and get professional assistance if you're not sure of the right steps to take.
Your home's roof should be well-maintained and should be in good shape no matter how old it is. Taking the time to do regular inspections and repairs can help you avoid expensive repairs and expensive replacements.
4. Cleaning Gutters:
Cleaning gutters is another important part of your home's roof. If they are not clean and clear of debris, it can lead to water damage and leaks. The professionals can help you with your home improvement project. They can help you find the right products for your roof and give you helpful advice.
If you don't know how to do a certain task, you can hire a professional. There are no limits to what you can do with your Roof. If you've a few hours to spare, it's worth it.
Conclusion:
The type of material your roof is made of will determine the type of maintenance you need to perform on it. Asphalt shingles, for example, are composed of thin metal sheets.
They're generally easy to clean and are often inexpensive to replace. Also the environmentally friendly roofing is the best choice. Not only can you help to save the environment, but you can also save money on your energy bills.
Concrete tile roofs are more complicated and require more regular maintenance. You can also use a solution of vinegar mixed with water to clean them. This mixture will help get rid of mildew and moss from your roof.