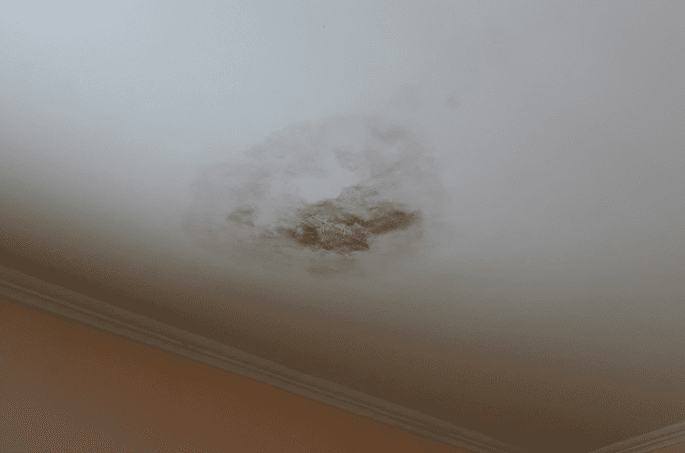 Without a doubt, molds in the homes can be eye sore, especially in bathrooms which are considered their breeding grounds. With the presence of moisture with poor air circulation and presence of soap scumps, hair products and body oils, they are ready to have a party in your bathtub, shower stalls, sinks and toilets. What else does a mole want?
However, their party could have a deep, terrible impact on your furniture's life and a colossal problem for you. The pesky black spots can destroy your space and will leave permanent stains on your tiles as well as joints between the ceiling.
They will release toxins that can affect your body and can cause liver and respiratory problems. Hence, cleaning their party grounds is essential and crucial to maintain hygiene.
Therefore, in this article, I shall be discussing how to remove mold from the bathroom ceiling, the necessary precautions along with what causes mold in your bathroom. So, read the article till the end.
How To Remove Mold From Bathroom Ceiling!
There are two ways to remove mold from the bathroom ceiling, depending upon what kind of ceiling texture you have. Both ways have been mentioned below.
How to Remove Molds From Painted Drywall Bathroom Ceilings
You need special care if you have painted drywall bathroom ceilings as painted surfaces are delicate. Hence, there are high chances of them getting damaged. To avoid that, follow the steps:
Important: First, vacuum mold spores from the surface, then apply a cleaning solution to remove the molds. For this, you can apply either a commercial mold-removing solution or the homemade solution by mixing one cup of bleach with one gallon of water.
1. While using bleach power make sure to open windows at the time of work. Along with this, make sure to wear gloves and old clothes that you don't mind if they ruin.
2. Apply solution in the moldy area by using sponges or brush and always work in the small section so that solution does not dry.
3. After treating the whole area, clean the entire ceiling with water to remove residual bleach.
4. Try to use fans while bathing and turn on the exhaust whenever it's possible to prevent moisture.
How to Remove Molds From a Tiled Bathroom Ceiling
For this, combine one cup of bleach with one water gallon and apply the mixture with the help of a sponge to the moldy area of the ceiling and allow it to rest for at least 15 minutes.
Use a soft brush to scrub the grout lines for any stains, and keep following the priorly mentioned steps.
After removing all the stains, rinse your titles with water and dry with a cloth. By this method, you will be able to remove molds from your ceiling.
Precaution While Removing Mold:
Following safety, methods need to be kept in mind while removing molds.
With bare hands never touch the mold. because some molds have serious ineffectiveness that can harm your body.
According to WebMD, touching mold spores can cause mild to severe allergic reactions, such as sneezing, runny nose, red eyes, skin rashes, and difficulty breathing. As such, you should wear gloves when dealing with a mold problem. Gloves come in varieties! You can go for standard ones, which are made of latex. However, latex gloves are not suitable for all skin types. If you have sensitive skin, vinyl gloves may be fitting for you. Since they're latex-free, you won't need to worry about getting skin allergies. Another advantage of using vinyl gloves is that they are soft and comfortable to wear.
At the time of removing a mold, always wear a safeguard to protect yourself. Hence, wear a mask while preparing and applying the solution.
Don't paint over mold, as moisture would affect the paint. Hence, clean the mold, vacuum it, dry that area and then paint over the wall or ceilings.
Don't allow every individual in your space as they aren't aware of how that solution can be dangerous.
How's to Prevent your Bathroom from Ceilings
Underfloor heating has an exhaust fan which will help to dry out your bathroom fast as there won't be any time for molds to grow.
Soak the water on the floor or walls with a squeegee, instead of allowing it to evaporate and cause humidity. You can also leave the bathroom wet but make sure that you keep the fan on until the whole area is not dry.
Regular cleaning of your bathroom will eliminate the possibility of having molds. Instead of bleach, you can also use vinegar to clean the bathroom to eliminate toxic gas.
The use of special paints in the bathroom ensures a tighter structure than the normal paint and leaves no gap for the moisture to penetrate.
Additionally, the presence of antimicrobial agents prevents it from having molds.
To keep the moisture level in control, use a dehumidifier in the bathroom to remove excess moisture and prevent it from having molds .
Cause for molds in Bathroom
There could be multiple reasons that can cause mold in your bathroom. Some of them are listed below:
Poor ventilation is the most common cause of the molds in your bathroom ceiling. Every bathroom requires a functioning exhaust fan which vends the moist air outside the bathroom. If windows are not open or the exhaust fan is not used, doors are not open there are high chances of warm air being piled up in the place, causing molds.
Leaks in the area create moisture. For example, if your ceilings are moldy and wet but the walls don't show any signs of water damage, then there might be a leaky roof that you need to repair or replace as soon as possible.
Items present on the sink including toothbrushes or hand washing liquid can become friends with molds if the sink is not cleaned regularly.
Note: Any bathroom activity that can create moisture or the presence of still water in your bathroom can cause mold.
Frequently asked questions :
Are Bathroom Molds Dangerous?
Molds are associated with different health issues like coughing, sneezing, heavy breathing and lung infection. All these problems could have adverse effects on health.
What is the overall cost of removing molds from the bathroom?
Overall, the cost of removing molds from the bathroom would be around 500$ to 1000$.
Conclusion:
The above-mentioned procedures can help you to remove the molds from bathroom ceilings. To prevent molds from growing requires a lot of prevention and precaution both at the time of the removal process and in day-to-day tasks. Though a mold remediation company can be called to remove molds, there are many home remedies as well (mentioned above) that can save you multiple bucks.