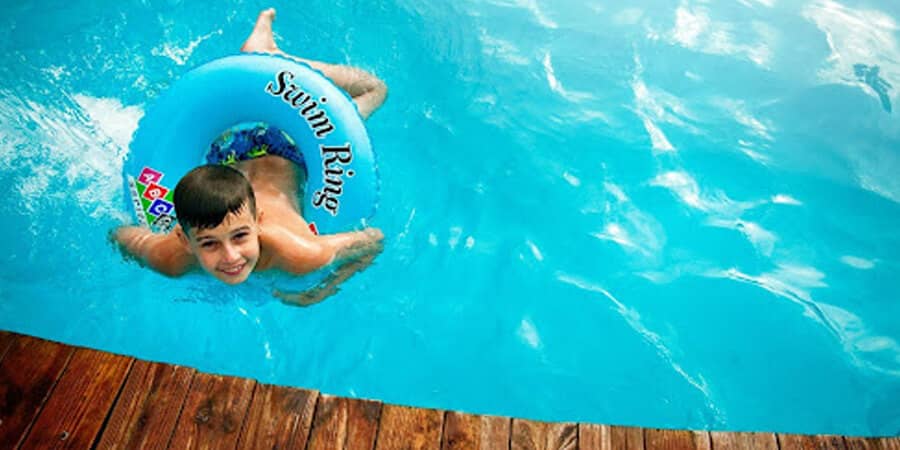 A swimming pool is an artificial structure full of water for swimming. Nowadays, swimming pools are easily found in personal houses, resorts, parks, hotels, etc. There can be two types of swimming pools. One is an Indoor pool, and the other is an Outdoor pool.
Let's briefly discuss the things you need to know when cleaning indoor and outdoor pools.
Indoor Pools
It is built inside a building, hotel, fitness center, or enclosed area, especially for private use. It prefers those people who don't get the chance of outdoor swimming pools for swimming because of cold weather.
Indoor swimming pools can be made in any shape based on the place. But before making indoor pools, one thing should be remembered there must be proper water purification systems, lighting, and heating processes.
Outdoor Pools
It is built in any house, park, or residential area backyard. People who constantly live in warm weather prefer outdoor swimming pools.
They use it as a relaxation place in excessive heat. Outdoor pools can be decorated with natural views. One can include waterfalls, slides, and some water rides to make it more attractive.
Let's briefly know about some benefits and the best pool cleaning equipment for indoor and outdoor pools:
Benefits of Indoor Pools
There are many benefits of indoor swimming pools. They are:
It Can be Used at Any Time of the Year
Indoor swimming pools can be used at any time of the year easily. The weather outside doesn't have that much effect here. So everyone can enjoy themselves here comfortably.
It Has No Privacy Issues and is More Convenient
As indoor swimming pools are made inside private property, there is no possibility to share the pools with strangers is impossible. So there would be no crowd and everyone could easily swim at their preferred time.
It Provides More Safety
Indoor swimming pools are a lot safer than outdoor ones. One can use life-saving jackets in private pools. Also, the pools can be covered, and indoor pools are protected from dust & rain.
Makes You More Healthier
Swimming is one kind of exercise that can help to upgrade the cardiovascular system, reduce muscle weakness and make it more flexible, and helps the lung function.
Minimal Maintenance
It needs low maintenance as indoor pools are safe from outside wind, dirt, and weather. It can also reduce the maintenance cost compared to outdoor pools.
It Doesn't Need Waterproofing
To keep the pool's water safe from cold weather, outdoor pools need waterproofing. But indoor pools don't need this. Maintenance costs less because it is already safe from outside dirt and debris.
Easy to Maintain the Body Fitness at Home
Some people use indoor pools to maintain their body fitness easily by swimming at home. Also it's a great way to get some recreation.
You Can Enjoy Pool Parties in Winter Too
Almost all of us like to spend some vacation time in cold weather. We can easily enjoy winter pool parties with friends and relatives at an indoor pool. As the pool is indoors, the outside weather has no effect, making it possible to enjoy the pool in the winter as well
Benefits of Outdoor Pools
Some benefits of outdoor pools are given below:
It Is Useful for Physical Exercise
Swimming helps to improve lung function, muscle strength, and the cardiovascular system. Being outdoors, you can take in the natural views while swimming.
It Helps to Get Vitamin D
Vitamin D Helps to make the bones stronger, increase the immune system of the body, etc. You can easily get this vitamin from sunlight. Outdoor pools help to get this naturally. Sunlight also helps us by absorbing the water from our bodies after swimming.
It Helps to Reduce the Stress Level
Swimming gives us relaxation that helps to decrease our stress levels and anxiety. It is easier at outdoor swimming pools, as you can also enjoy the natural scenery.
It Helps People to Maintain Socialization
Through outdoor pools, people get a space for themselves. They can communicate with their friends and neighbors. It makes people more social in this modern world of technology. It also helps to create a social connection and strengthens the bond gradually.
It Provides the Body with a Cooling Temperature
In summer, people feel exhausted from the excessive heat. Outdoor swimming gives them a chance to cool off on summer days. It refreshes the mind and gives energy to the body. People feel more comfortable swimming in outdoor pools in warm weather.
It Gives an Artistic Feeling
Through outdoor swimming pools, one can easily take in a natural beauty that gives an artistic feeling. These natural scenes are very eye soothing and help to rejuvenate our minds.
People Can Enjoy Natural Lighting
Outdoor pools ensure health benefits since they provide natural sunlight with various health and well-being benefits. For example, sunlight helps our bodies gain vitamin D, strengthening our bones. It also helps us to sleep routinely.
People Can Get Fresh Air
Outdoor pools provide fresh air and reduces air pollutants because they are naturally ventilated.
It Has More Space
Swimming, playing games, and also entertaining guests need space. Outdoor pools provide enough space to do that.
It Applies Greater Creativity to Design
Outdoor pools can be in different shapes, sizes as well as styles. It creates a great opportunity to show creativity through designs for architects and designers.
We already know about the benefits of both pools. But to enjoy these benefits properly, we must keep the pool clean. So let's get some swimming pool cleaning ideas.
Cleaning Equipment for Indoor and Outdoor Pools
Some pool cleaning equipment for indoor and outdoor pools are Leaf Net, Pool Brush, Automatic Pool Cleaner, Pool Skimmer, Pool Vacuum, Chemical Testing kit, Pool filter, and Pool Cover.
How to Use This Equipment?
Lets learn the proper way to use these equipments:
Leaf Net
It is a large net that helps collect the leaves and other waste from the water. It is one of the easiest and quickest ways to clean the pool.
Pool Brush
One can use a pool brush to scrub the walls and floor of the pool. Dirt and debris can be removed this way. Choose an appropriate brush for the type of surface of the pool.
It is a portable tool that helps wash the swimming pool's walls and floors. It easily removes dirt and other contaminants from the pool.
Automatic Pool Cleaner
It is also known as the robotic pool cleaner because it can clean pools without human help. This automatic pool cleaner cleans the swimming pool's floors and walls, removing all the waste. It also decreases the necessity of using chemicals.
Pool Skimmer
It also helps to wash the pool properly. In addition, it is used for collecting the bugs and other insects beside the pool and helps to keep the water clean.
Pool Vacuum
It is another good option for cleaning the pool. It's like a regular vacuum cleaner. The only difference is that it is used underwater. A pool vacuum can easily remove all the waste from the water of the whole swimming pool.
Chemical Testing Kit
To keep the water clean regularly, people use chemical testing kits. The chlorine chemical is used for cleaning. Also, different kinds of sanitizers or pH balancers are used to clean the pool.
Pool Filter
It helps to take out the tiny particles of waste from the water, including dirt, debris, and bacteria. In the case of pool filters, size matters most. Therefore, it is very important to choose a filter that fits the size of your pool. A few types of filters are DE filters, cartridges, sand, etc.
Pool Cover
It is mainly used when the pool is not in use. Through this, the swimming pools need less cleaning because the cover helps keep the dirt and wastage away. In addition, it helps to retain heat as well as reduces evaporation.
These are some common equipment that helps clean indoor and outdoor pools easily.
Conclusion
Lastly, maintenance & cleaning is a serious job. Indoor pools, along with outdoor pools, have both advantages & a few disadvantages. Compared to indoor pools, outdoor pools need more frequent cleaning and maintenance. But it typically has better air quality.
Accurate water chemistry, filtration as well as sanitation are the things that need to be ensured since both types of pools require proper maintenance. Although, personal preferences play a big part while choosing one of them as a part of your daily life.