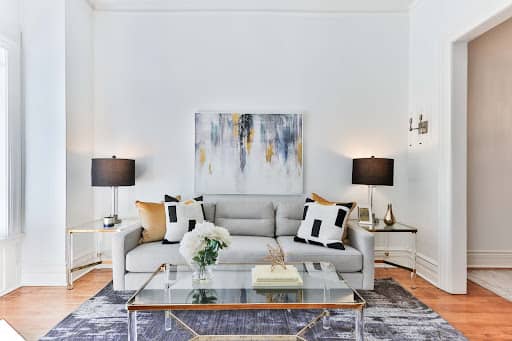 Luxury isn't limited to having a mansion where everything is automated. Even with a studio unit, you can achieve a luxurious aesthetic. Start by investing in pieces and fixtures that are timeless and elegant.
When it comes to luxurious accessories, Bradford Hardware has got you covered. From cabinet handles to wine racks, you'll surely find something that fits your needs and preferences.
Get on with living your best luxurious life! Here are five other interior design ideas you might want to consider for your home.
5 Interior Design Ideas to Transform Your Home
1. Custom Kitchen Cabinets
Whether you have a kitchen with floor-to-ceiling cabinets or a kitchen with no uppers, storage space is one of the most worthy investments you can make.
Custom kitchen cabinets are making waves in interior design these days. Instead of going for the template storage units in hardware stores, people are now leaning towards custom-made units.
Custom kitchen cabinets will actually be more practical for your home. You can utilize every corner of your kitchen and make sure that you get as much space as you need.
Have cabinets with shelves that perfectly fit your groceries. Have drawers with partitions that can help make your utensils more organized.
You can even have custom kitchen cabinets made with a specific material or color to match your kitchen's aesthetic. Go for gold or silver handles to truly give your custom kitchen cabinets that luxurious feel.
2. Wine Storage Systems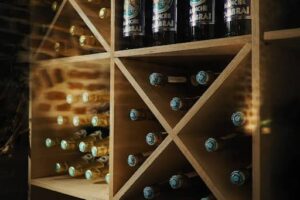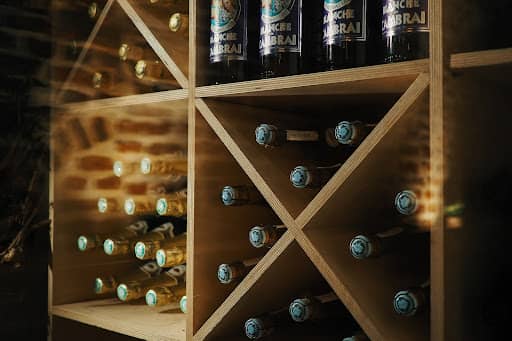 Wine cellars or rooms aren't the only ways to store your wine bottles. Wine is luxurious enough as it is. You just have to find the right way to store and display it. You can always go for a simple rack or shelf to showcase your wine collection.
Modern wine racks are all the rage these days. They cost much less than having a wine cellar built into your home. They are also less intimidating in the sense that you won't need a lot of bottles just to fill your wine storage area.
Wine racks can be attached to your wall or placed on a countertop—that's how versatile they are. You can have as little as three bottles and they can already make your house look more luxurious.
Modern wine racks also allow you to store your wine properly so that the taste isn't compromised even after some time has passed. They also make your collection more accessible.
3. In-Floor Heating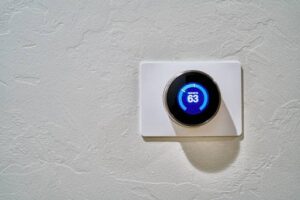 A heating system is important in any home, especially during winter. But traditional heating systems like radiators take up valuable space in your home and make it feel cramped.
With in-floor heating, you get to save much space which you can then use for other purposes. It's also more energy-efficient since it comes from underneath and lets the heat rise up naturally.
That means you can save a lot on energy bills and keep the temperature constant for a longer period of time.
In-floor heating is also more convenient. It's easy to control with a thermostat.
It's also safer for children and pets since there would be no hot surfaces or sharp edges that they could accidentally come in contact with.
In-floor heating brings any home that feeling of luxury. The heating system is invisible but highly efficient. What's chicer than that?
4. Matching Home Hardware
Luxurious homes tend to have that clean finish all around. Elements seem unified even though they aren't exactly the same.
You can also achieve this luxurious feel in your home by starting with colors.
Have neutral paint for your walls and mix them up with some accent walls all throughout the house. This already makes your space feel more cohesive.
Try matching your linens and accessories as well. If you have indoor plants, go for earthy tones with your curtains and pillowcases.
They don't have to be the same fabric. You can mix and match different materials as you want. Just make sure you stick with your theme or aesthetic.
Matching home hardware could also be achieved by having a common element in your cabinets and drawers all around the house.
This works best for homes with open floor plans as they give the feeling of continuity for these areas with different purposes.
You don't always have to stick with neutral colors to maintain that classic look. You can also add a pop of color in some areas to bring more focus to it.
Keep your space from looking too plain or flat by introducing different textures or loud designs every now and then.
5. Statement Rugs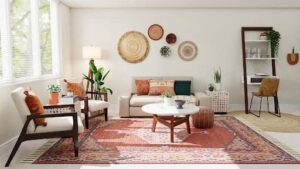 Don't be afraid to make a statement. Invest in a nice rug for your home.
You can add rugs to any part of your home to bring some dynamism to it. If you don't want to commit to a carpeted bedroom, go for a rug that you can change and wash from time to time.
Kitchen rugs are also a good idea since they can also help with spills. Living room rugs are important, too, since they can really liven up your space.
You could go for plain furniture and walls to keep your space looking classic.
And then go all-out with your linens, decors, and rugs to bring character into your home. You can change them as you like or match them with the season.
Let your creativity flow starting with a statement rug. It doesn't always have to be colorful or loud with its design. You could go for plain but textured rugs, too.
Let it be in contrast with your furniture or walls while still making sure it complements the design of your home. That's how you can give your home a luxurious feel without spending too much.
Home Renovations That Are Worth It
Home renovations are a lot of fun, but they can sometimes get out of hand. Make sure you're doing home upgrades that are worth it. In other words, invest only in the ones that increase your property value somehow.
You can never go wrong with bedroom, kitchen, and living room renovations. Adding storage space or making your current system more efficient is also guaranteed to give you a good return on your investment.
Again, here are five interior design ideas to transform your home and make it more luxurious:
1. Custom kitchen cabinets that provide efficient storage.
2. Wine storage systems that let you store your wine bottles properly while having them on display for your guests to marvel at.
3. In-floor heating that saves space and energy while giving your home that luxurious feel.
4. Matching home hardware that unifies all the different elements of your home.
5,. Statement rugs that contrast but still complement your home's aesthetic.