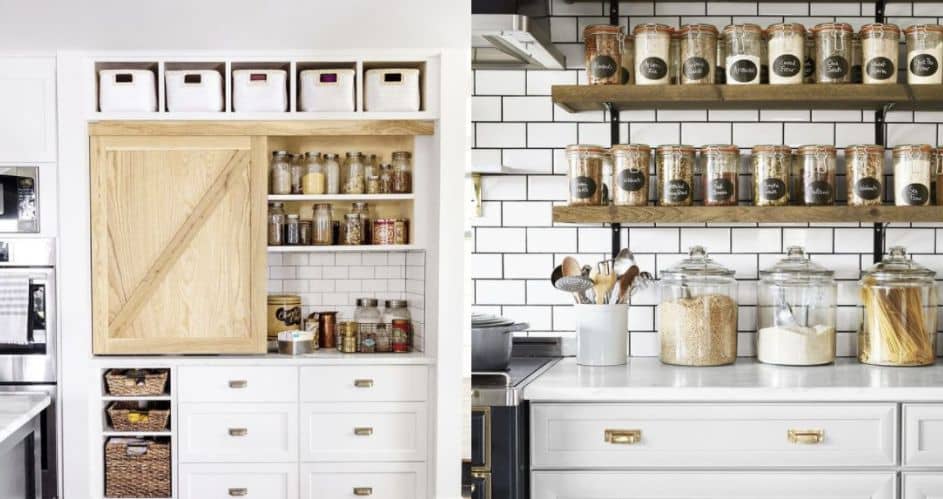 If you have a small kitchen, finding storage space can be pretty challenging. Beyond that, even standard kitchens need several essential things, from appliances and cookware to crockery, utensils, and everything in between.
So if you're frustrated by a messy kitchen, we've rounded up five creative storage solutions you'll want to consider.
Creative Kitchen Storage Ideas
Magnetic Knife Strips And Pot Racks
Proper knife storage is essential when it comes to preventing blade damage and injury. But if your counter is already overwhelmed with appliances and clutter, a magnetic knife strip might be the perfect solution. These strips are mounted on the wall, and they will also prevent blade dulling, so you'll find yourself using your whetstone a lot less. 
On the other hand, pots and pans can take up a whole lot more space than utensils. A pot and pan rack is a creative way to store pots and pans. With this, your cookware will double up as statement decor. 
Pull-Out Under-Sink Drawer
If you're guilty of stacking household cleaning products, cleaning accessories, and other odds and ends under the sink, you'll want to invest in this innovative under-sink kitchen drawer. These drawers will maximize storage and help you keep things organized over time with a lot more ease.
Kitchen Drawer Organizers
While you're organizing the area under the kitchen sink, you'll want to consider the rest of the drawers as well. Instead of throwing cutlery and utensils into a drawer and letting everything shuffle around to create a mess, consider kitchen drawer organizers that keep everything in place.
While you can opt for inexpensive plastic drawer organizers, wood, glass, and even metal drawer organizers will last longer, and these materials offer a better look.
Floating Shelves
Floating shelves are not just for decor; you can store cookbooks, herbs and spices, and cookware or crockery. However, it's vital to pack floating shelves neatly with uniform items to prevent a cluttered look.
Mixing bowls, serving bowls, cutting boards, and even daily dishes can all look great on floating shelves if they are packed neatly for aesthetic appeal. However, it's important to avoid installing too many floating shelves as this might overwhelm the smaller space. Instead, only install shelves on one wall of the kitchen.
Taller Cabinets
If you have a flexible budget to improve kitchen storage, consider investing in taller kitchen cabinets. You could even consider ready-to-assemble cabinets that are a bit more affordable. Instead of leaving the space above cabinets for dust collecting, this area could be included in your cabinet space.
Otherwise, consider purchasing storage boxes that complement your kitchen interiors and store less-used appliances and items in boxes or crates above cabinets.
Even though there are several creative ways to add more storage to a small kitchen, it's still essential to consider decluttering first.
Instead of leaving clutter to build up even more, sort through your kitchen to get rid of unused items, broken appliances, and unwanted excess. You can then sell your unused items or donate them. Either way, you'll maximize space in your kitchen instantly.