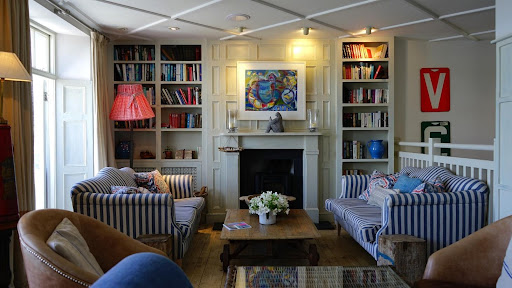 Your living room is a cozy nest where you watch your favorite movies and enjoy special moments with your dear ones. You can decorate your living rooms based on your lifestyle and overall household setup.
Do you like to add both fun and functionality to your living rooms? There are endless options for you. Focus on design aesthetics in every part of your room.
A bold color palette, a statement-making lighting system, a minimalistic décor, and several other options are available. Check for the best living room ideas and pick the right one.
Best Living Room Ideas To Give Stylish Look
Natural Clay Treatment For Your Walls-
The light clay tone has become a popular trend for beautifying your living room walls. You may add buoyancy to your furniture and portrait with this unique color. However, warmer tones are best for the place near the fireplace. Some artificial lighting systems make the clay tone appear beige.
Streamlined shelves for your living room-
Replace your old storage units by installing a better-style shelf. Nowadays, you can find floating shelves with hidden brackets. The sleek shelves will elevate the living space. You may also choose ledges to display art and photos.
Invest in Multipurpose Furniture-
Multipurpose furniture can be the best choice for a small living space. There is no need to compromise the beauty of your room. You can make a minimal investment in buying these furnishings.
Invest In LED Lights:
LED lights are a great way to add some extra light to your living room. They are also a great way to add some extra style to your space. There are endless possibilities when it comes to decorating with LED lights.
Add Lush Leaves to Your Room-
Your living room may have some underused corners. So, it is good to fill them with plants, which will become the focal point. Put the pot into a beautiful woven basket to add a slight twist to the décor.
Look for Neutral Accessories and Furniture-
You may like to choose bolder wall colors to decorate your living rooms. Make a balance with neutral furniture. Neutral shades help in pulling your rooms together. Talk to interior designers to identify the best color for home decors and furniture.
Reclaimed Windows For Your Room-
You can install a window frame made of reclaimed wood. It will reduce waste and show your consciousness of the environment.
Reclaimed window structures provide you with a cozy feeling. They will match the mantelpiece in your living space. You may also combine them with some other reclaimed kits.
Fireplace as the central part of the room-
A fireplace makes you feel cozy in the winter season. However, it also gives visual pleasure to your guests. You may place your TV set above the hearth. Fireplaces made of bricks also look attractive.
Using the Clean Lines for Home Decors-
Clean lines are uninterrupted lines associated with modern architectural designs. Stilted furniture with clean lines and elongated features can add distinctiveness to a small space.
In fact, lines are one of the design elements used for creating patterns and emotions. For instance, horizontal lines trigger the sensation of stability, timelessness, and stateliness. Similarly, vertical lines give the sense of elongation. In Roman and Greek architecture, you can notice these lines.
Grays and Blacks for Living Room Interiors-
Black and other darker shades can absorb sun rays and provide more warmth to your room. Thus, it can reduce the utility bill on the colder days. However, these darker tones are also the best choice for those who love aesthetics. They can easily hide dirt and imperfections.
But, there is no need to stick to black for every part of the room. So, you may choose dark accents for your windows, doors, and other parts. Add lovely dark shades to the selected parts of your modern living room.
Art-filled Living Rooms-
You can make your living rooms eye-catching with the hanging wall art. Unfinished walls may also retain beauty with these artworks. Make a perfect balance of functionality and beauty in your living room.
You may also illustrate a story with wall art. Moreover, rich woods combined with creamy white shades create a unique look.
Create a Paradise With a Palm Beach Style-
This interior design style involves the use of patterns and colors. Choose white for the sofa cover and dining table. You need to apply colorful shades to add a tropical twist to the design.
The best color options for palm beach interiors are coral, sunshine yellow, lime green, turquoise, and pink.
Moreover, you may prefer combos like orange and blue, white and blue, and pink and green. Decorate your room with coral elements. Bamboo chairs may also remind you of the palm trees.
Animal prints, metallic patterns, and floral patterns can match the design. The living room design reflects your sense of style. Get some tips from interior designs for inspiring living rooms.
There are several other ways to design the space. You may rely on professional guidance to get the best result. You can make your room attractive.