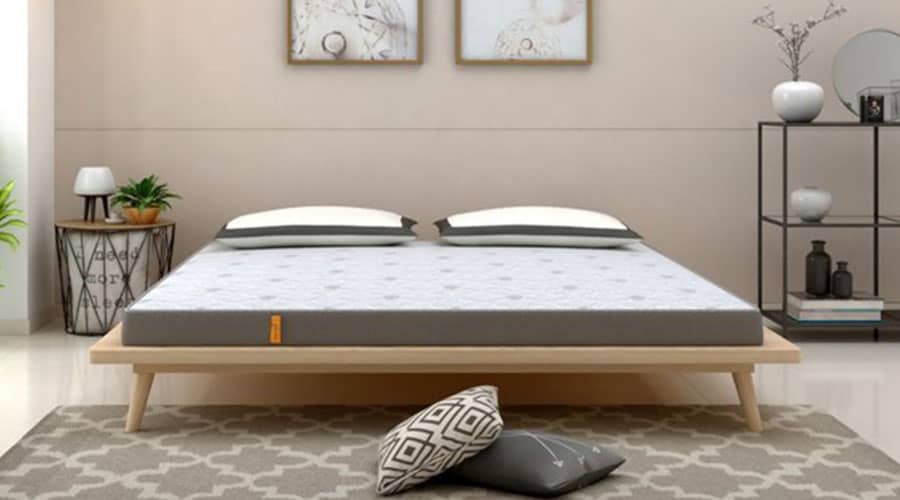 Getting a good sleep is one of the best ways to improve overall mood and productivity. However, some factors might affect the much-needed sleep.
One of them is the condition of your mattress. Sleeping on a comfortable mattress is a huge factor in your ability to get much-needed sleep, boosting your overall productivity.
However, the mattress might not offer the much-needed support and comfort due to continued use, making it hard for you to sleep well. In such a scenario, you'll be forced to purchase a new mattress.
Getting a new mattress is a sizeable investment; however, taking this step may hugely affect your nights and unlock your ability to sleep better.
Over the years, there have been many brands, either online or in local stores; you can choose to purchase your mattress. Getting a reputable vendor guarantees you get a quality product, however, choosing the best one can be hard due to the many brands available.
Brands such as Queensway mattress have created a reputation for delivering quality products to customers. Conducting enough background checks is advisable to gauge their reputation and whether they'll meet your needs and expectations is advisable.
As mentioned above, getting a quality product can be challenging, especially due to the many options available. However, the following blog outlines tips you might employ when shopping for a mattress in your local store, ensuring you get a quality product. They include:
Things To Keep In Mind When Buying Mattress
1.Consider Mattress Firmness Level
Mattresses are available in different firmness levels. They include soft, medium, medium-firm, or firm. Each of the firmness levels will suit a wide range of needs.
Some factors you should consider when choosing a firmness level include sleeping position and body type.
Sleeping Position
Every human has a unique, different sleeping position. Each sleeping position will require a different firmness level to support the body weight. They include:
Side Sleeping:
This is the most common type of sleeping position. It's one position that doctors typically recommend to avoid back pain. If you're a side sleeper, you'll require a soft to medium-firm mattress to keep your spine aligned, ensuring you a good night's sleep.
Choosing too firm may put too much pressure on your hips and shoulders, and you may wake up with back pain, which might affect your day's productivity.
Back Sleeping:
Back sleeper should choose a medium-firm mattress to offer the needed support. Choosing a soft or too-firm mattress may misalign your spine and affect your pressure points. Hence, you may wake up to back pain, affecting your mood and productivity.
Body Type
This is another factor that you should consider when choosing the firmness level. If you have a heavier body weight, you should opt for a firmer mattress to support the higher pressure on the mattress.
Choosing a softer one may sink in under pressure, compromising the spine alignment and leading to back pain.
On the other hand, lightweight sleepers should choose a softer mattress because they're not putting too much pressure on it. Getting a firmer mattress may not be enough to relieve pressure points as it won't sink in to accommodate the body weight.
2.Consider The Budget
The price will vary widely, depending on several factors. Some of the factors that might affect the price of mattresses include:
Materials
There are several materials used in producing materials. The cost of each material will ultimately affect the overall price of the mattress.
For instance, if you choose a mattress made from high-quality materials such as fibers, there are higher chances you'll pay more for the product.
Type of Mattress
This is another factor that might influence the overall cost of the mattress. Some common mattresses include foam, innerspring, hybrid, airbed, and more.
Each type of mattress offers unique comfort and durability levels. Thus, if you choose a mattress offering a high comfort level and is long-lasting, be sure to pay more for the product.
However, when using price as a factor, it's important to avoid purchasing mattresses with ridiculously low prices. The vendor is likely displaying low prices to attract naive customers to clear their low-quality goods.
Choosing an expensive one doesn't guarantee you get a quality product, as the vendor might be catering to the high cost of importation.
3.Sustainability
This is another tip you might employ when choosing a mattress. Over the years, sustainability has become a hot topic. More and more individuals want to protect and safeguard the environment.
Hence, it's important to ensure you choose a mattress made from eco-friendly materials to protect the environment. Please make an effort to ask for their certifications.
The certification will outline all the materials used to make that mattress. If the vendor is reluctant to produce the organic certifications, you should consider trying other mattress stores in your locality.
Bottom Line
As mentioned above, getting good sleep will play a huge role in improving your overall mood and productivity. Factors such as the mattress' conditions may affect your sleep.
However, choosing the ideal mattress can be challenging. For this reason, it's important to conduct extensive research to ensure you choose the ideal mattress to meet your needs and expectations.