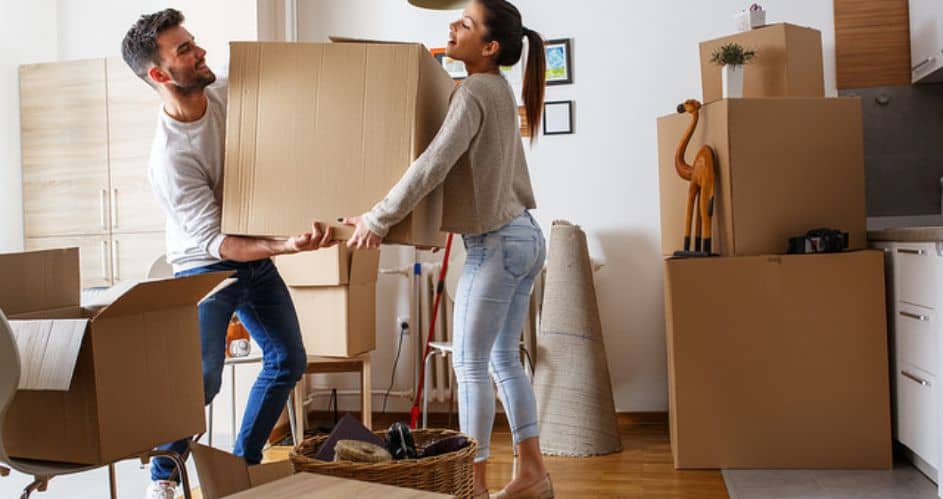 Moving to a new home can bring mixed emotions, including excitement and stress. While anticipating a new beginning, the logistics of the move, such as packing, transportation, and settling into your new home, can be overwhelming.
However, with careful planning and preparation, you can achieve a trouble-free relocation. In this blog post, we will explore some useful tips and strategies that can help you make your move as smooth and stress-free as possible.
From creating a moving timeline to decluttering your belongings, we'll cover everything you need to know to simplify the moving process and ensure a successful transition to your new home.
Whether you're moving across town or to a new city, these tips will help you stay organized, minimize stress, and make your move a positive experience.
Before you begin packing, bear in mind that there are some items that transport companies do not move. These can include hazardous materials like chemicals, gas cylinders, and explosives, as well as perishable goods like food and plants.
To avoid any problems during the move, it is important to research and make a list of these prohibited items. You can find many online resources that can assist you with this task.
Six to Eight Weeks Before the Move
The first stage of your moving house checklist should begin about six to eight weeks before your move. Now is the ideal time to start organising and arranging your move.
Create a moving binder:
Create a moving binder to organise all of your crucial papers, including your lease, relocation contracts, and receipts.
Declutter:
Organize your stuff by going through them and deciding what you want to keep, sell, give away, or donate. This will make the process easier to handle and help you transfer less goods overall.
Hire a moving company:
Research moving companies in your area and get quotes. Make sure to select a trustworthy, licensed, and insured business.
Notify utility companies:
Contact your utility companies, including gas, water, electricity, internet, and phone, to inform them of your move and schedule disconnection and reconnection dates.
Book your move:
Once you have chosen a moving company, book your move as soon as possible to ensure availability on your preferred date.
Four Weeks Before the Move
About four weeks before your move, you should start preparing for the packing process.
Order packing supplies:
Order all the packaging materials you'll require, including boxes, tape, bubble wrap, and packing paper.
Pack non-essential items:
Start packing seasonal apparel, decorations, and extra bedding as well as stuff you don't use frequently.
Label boxes:
To make unpacking simpler, label each box with its contents and the room it belongs in.
Two Weeks Before the Move
Two weeks before your move, you should start to wind down and finalize your preparations.
Confirm move details:
Confirm the date, time, and location of your move with your moving company.
Defrost your fridge/freezer:
If you're taking your fridge/freezer with you, defrost it in advance to avoid any mess on moving day.
Pack essentials:
Pack a box of essential items, such as toiletries, clothes, and medications, that you will need during the first few days in your new home.
Redirect mail:
Contact Australia Post to redirect your mail to your new address.
One Week Before the Move
The week before your move is a busy time, but with proper planning, it can be manageable.
Confirm arrangements:
Confirm all arrangements with your moving company and utility companies to ensure a smooth transition.
Pack remaining items:
Pack up the remaining items in your home, leaving only what you need for the final days before the move.
Clean your home:
Clean your home thoroughly, including floors, walls, and appliances, to ensure you leave it in good condition for the next occupants.
Prepare appliances:
If you're taking your appliances with you, such as your washing machine or dryer, make sure they are disconnected and ready to go.
Moving Day
Moving day has arrived! With your checklist in hand, you're ready to go.
Be present:
Be present during the move to ensure everything goes smoothly and to answer any questions the movers may have.
Check inventory:
Check the inventory list provided by the moving company to ensure everything is accounted for.
Inspect your home:
Do one final check of your home to make sure you haven't forgotten anything and that everything is in good shape.
Tip the movers:
If you're pleased with the job they provided, think about giving them a tip as a token of your appreciation.
After the Move
After the move, there are a few final tasks to complete to settle into your new home.
Unpack essentials:
Unpack the box of essential items you packed earlier to make your first few days in your new home more comfortable.
Unpack room by room:
Unpack your belongings room by room, starting with the most essential rooms, such as the kitchen and bedrooms.
Update your address:
Update your address with your bank, employer, and other important contacts.
Explore your new neighborhood:
Take some time to get familiar with your surroundings by exploring your new neighbourhood.