Keeping your home beautiful inside and out requires a lot of care and maintenance on your part. This means you have to recognize and deal with problems affecting your home; this includes issues with your gutters.
Gutters not only make your building sturdy, but it also makes it safer and protected. Climate issues and rain may cause your roof to rot and mold to seep into the walls of your home.
Rain gutters that are well installed protect the foundation of a building and the building itself from damages that water may cause. Most times, you find out that the basement and walls of your house are always damp.
This is a result of rainwater dropping without following a properly constructed gutter. Therefore, they are essential for every house. This is one reason why the gutter installation is necessary to preserve the structural integrity of a building.
Installing such a system for your home or commercial property is a big deal because you either have to employ good installers or you face the consequences of improperly fixed gutters.
Rain Gutters
A rain gutter is created for a lot of purposes. Many see it as a mere design on a roof to hold the edges from rotting quickly. But gutters do more than that. Well-pitched, measured, and installed gutters prevent water from penetrating slowly into your homes through the walls and foundation.
They make your building look neater and reduce exposure to mold and other bacteria. Water seeping into the foundation of your house is detrimental as it weakens the structure of your property.
There are also cases where your home may need the replacement of damaged gutters. When a gutter attached to your roof is damaged, it is the same as not having rain gutters at all. Most times, damaged ones are caused by a lack of maintenance by homeowners.
Some homeowners prefer to install, replace or maintain gutters by themselves. If you are one of those, read this article to get detailed tips on how to do the installation by yourself and the right tools needed. It is advisable to hire professionals to do the installation.
This article shall highlight some benefits of hiring professionals for a proper installation or replacement.
Reasons Why You Need Companies That Provide Gutter Installation Services
Getting professionals for tasks that you know require adequate care and skills is the best thing to do as a homeowner. There are numerous companies that provide installation services.
These companies have technical experts who are well versed in the process, from the selection stage to the installation. This is to prevent problems that may occur in the future. Here are the reasons why you should hire an installation company to handle the job:
Dangers of DIY
Carrying out the process by yourself may incur some irreversible errors which may ruin your building. Companies that provide the service ensure that they buy the right materials, use necessary tools, and install it with care.
There are heavy consequences for installing wrong gutters or not doing it well. But a professional specialized in the field is well trained for the process.
Due Process
The installation process may seem quite easy but there are certain things involved so as to install the right gutter. Tracing other damages on the roof and evaluating the building are all part of the process.
On the other hand, identifying damaged areas on existing gutters is inclusive in replacing a damaged gutter. They can all be identified with ease by an expert.
Selection of Gutter Style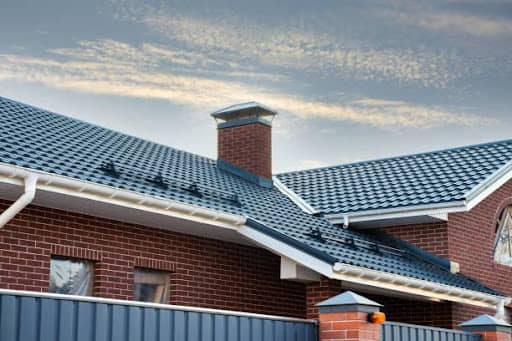 The correct style is very important in installing a rain gutter. This is done for the safety and protection of your building. It is also important as it adds to the beauty of your house.
If the wrong size is fastened to a house, it would only cause more damage. A pro in gutter installation would give you top-quality service from start to finish.
Technical know-how
Installers possess more technical knowledge pertaining to rain gutter installation than homeowners. Some rain gutters may not be the right ones to suit the prevailing climate in the area where your house is located.
Check this article https://www.bobvila.com/ to see why the services of installers are beneficial.
Conclusion
The benefits of having a good rain gutter designed for appeal and protection cannot be overemphasized. Hopefully, you have learned vital things about the right decision to take pertaining to gutter installation. You may want to consult further for more insight.