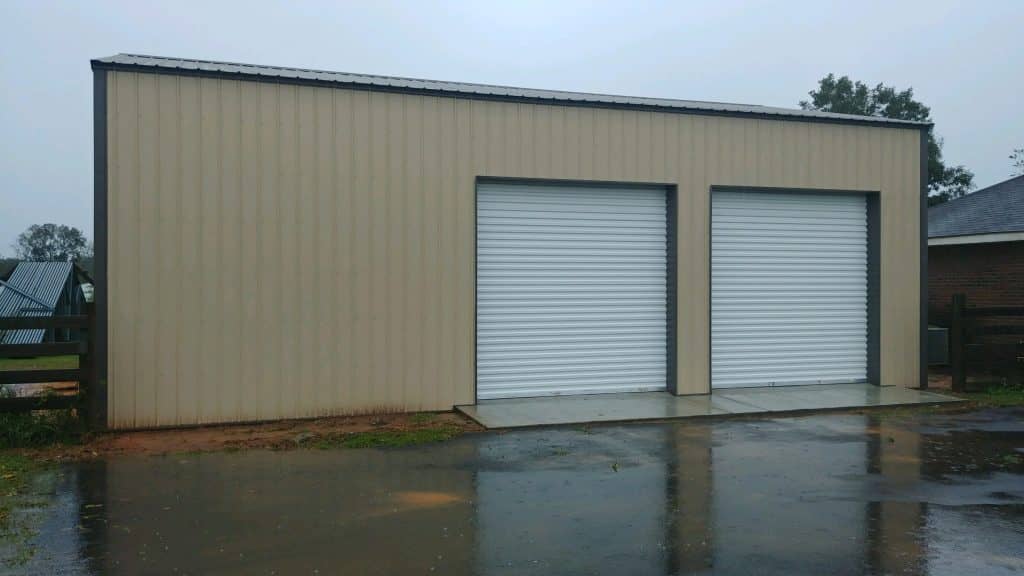 Almost everyone occasionally requires additional room. There are times when we start to realize the need for additional space and have to stop delaying the new building construction project, especially for those who require more useful space. Post frame building kits come in handy in this situation.
No matter the type of structure (residential, commercial, or agricultural), we want to find the greatest construction system that will provide us with the most space for the least amount of money invested.
Post frame construction, one of the most affordable yet completely functioning building technologies, may quickly create the storage or commercial space that is required.
However, designing and financing a new building involves some research and effort spent identifying the best choice, just like practically every other type of major project.
Post frame construction is a building technique that is well worth serious examination for many people who are erecting a new building.
Post Frame Building Packages: What Are They?
Experienced builders can quickly erect post-frame structures, and the materials they use are frequently readily available.
The majority of the time, the post frame construction is the best and fastest way to complete a huge project, such as a pole barn, storage facility, or other large-scale undertakings.
The substantial quantity of internal open space that Post-Frame Buildings Iowa. offers is one of its major benefits. In comparison to other building construction methods, this makes flexibility in space utilization, storage of huge equipment, and material storage and processing easier.
Additions and Alternatives
Making decisions on finishes, colors, and materials is crucial when designing a new structure. A post-frame construction will be much more adaptable to the owner's preferences because there are various options for building color.
The simple adaptability of building size is one of post-frame construction's major benefits. Post frame building can create a sizable warehouse for commercial usage or a backyard workshop for storing tools and fixing machinery.
Site Selection and Foundation Work
Customers who want to acquire the most building for the least amount of preparation work may find post-frame construction to be a genuine advantage.
Post-frame construction requires less site preparation work than other building construction types, and foundations or the lack of foundations won't be an issue.
The best location for post-frame building kits is a level plot of land, and post-frame buildings can be constructed with or without a foundation, using the ground or gravel.
The standard of the materials, their accessibility, and the standing of the supply company are all crucial factors in any significant construction project.
Working with a construction business and builders that has been around for a while knows what works and what doesn't, and can offer sound advice to prospective builders is beneficial.
The best thing to do here would be to select the best Post-Frame Construction in Adams County IL.