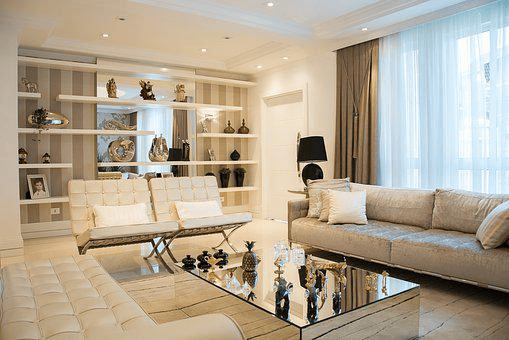 Interior designing involves giving style, elegance, and beauty to the interiors of a room or a building. Interior designers enjoy creative freedom and get the scope to add a lot of fresh looks to a house or a room.
They also get to work with different types of clients, which helps them develop an exclusive sense of style. Those considering a career in interior design should know more about this position's key aspects and requirements.
Go through interior design reviews to understand the benefits and drawbacks of working as an interior designer. This will help you decide whether the career is right for your lifestyle, goals, and skills. Here are the pros and cons of interior designing you must know about:
Advantages of Interior Designing
Creative Work
If you have always thought of doing an interesting job, interior designing is the right profession. It will be the best scope for you to showcase your creativity. You will work on designs for homes and apartments, visit different furniture stores and choose color schemes.
It is not just working as an minimalist interior design specialist but even a stylist, psychologist, and architect. Your job is to make a stylish and beautiful space where your client will feel good.
Whatever you do is your interest and love. And at the end of the day, when there's appreciation pouring in from the clients, it adds to your job satisfaction.
Career Growth
Your progress in the interior design industry is entirely dependent on you. As an interior designer, you have the authority to make good progress in the industry without the annoyance of impressing bosses other than your client.
There are two ways for you to achieve career growth:
1. You can work as a freelancer.
2. You can offer your services as a furniture store, construction company, or bureau designer.
If you are freelancing, you will start with non-commercial assignments like designing the interiors of houses and apartments. Once you specialize in this, you can take up interior design work for restaurants, hotels, and offices, as payments in the commercial field are much higher than in the domestic field.
You even have the scope to open an interior design firm and recruit some other designers, which consequently will change your status and income.
Also, grow your career by working as an interior designer in a construction company. You start as an assistant interior designer, create home interior design projects, and become a senior interior designer in the same company or another company.
Huge Income
A handsome salary is one of the most excellent perks of the interior design profession. You get paid for your work by your clients; the construction team pays you a percentage for services ordered from them, and the store also pays you a percentage for the purchase of materials by your clients.
As per Indeed Salaries, interior designers make $57 747 annually in the United States. This number can change based on your geographic location, specific employer, and the experience level you possess.
Income in this field can also be improved by pursuing higher education, developing exclusive interior design skills, and growing your portfolio.
Disadvantages of Interior Designing
Lots of Abilities and Skills Are Must
Interior designing is not just about deciding on the sofa placement in an apartment or the color of the kitchen, but it is a complete premise development job.
Interior designers should know about materials used in the interiors and different color combinations; understand the basics of ergonomics, and have the potential to draw layouts and measure a room.
You must also be able to visualize your idea in computer programs or manually. Being the jack of all trades can be tricky, but that's what the profession calls for.
Different Types of Clients and Their Requirements
Interior designers need to be real psychologists when working with individual clients. That's because clients can have unrealistic demands, and they can be too picky as well.
Interior designers working on field supervisions need endurance, tact, and the potential to convince the most annoying clients.
Since your clients are the most crucial part of your profession, you must have the skills to do everything per their wishes. Since it's a varied industry with varied scopes of progress, you will likely come across various personalities and tasks that blend with them.
You must be able to work with all types of clients- the easy-going ones, the fussy ones, and those that give you the freedom to design their space the way you like.
Also, remain updated about current trends in the interior design industry because the demands of the clients will change as per these trends.
Following Strict Deadlines
You will never be able to work as per your schedule because your clients will demand completed projects as per their schedule. In other words, this is a deadline-bound profession where you have creative freedom but no means of using your sweet time to deliver what your clients want.
And one of the significant obstacles to finishing your projects on time is the availability of materials. You must know how to spend your money wisely and get good deals for your organization or for the company you are working for.
The Bottom Line
Interior designing is a lucrative career choice, but only if you are willing to advance in this profession. Keep working very hard throughout your career to get to new heights of success every time.
Remember, it is a profession that demands complete personal ingenuity, which does not come easily but is always well worth the effort.