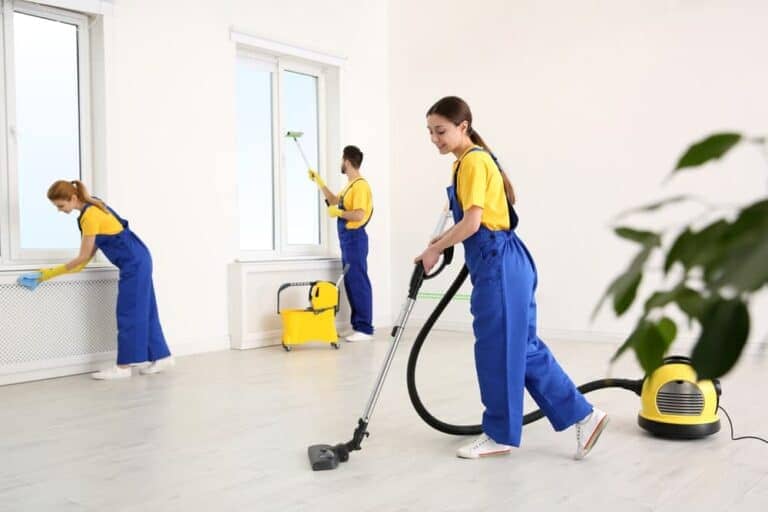 Are you considering hiring a professional for house cleaning services but have some questions?
You're not alone. Many people have questions about the process, cost, and benefits of residential cleaning services.
This blog post will address the top questions people have about house cleaning services. By the end, you'll better understand whether hiring a cleaning service is right for you.
Questions To Ask Before Hiring For Residential Cleaning Services
1. What Types Of Cleaning Services Are Typically Offered?
Residential cleaning companies typically offer a wide range of house cleaning services, including basic cleaning, deep cleaning, carpet cleaning, window washing, and laundry.
Some companies may also provide additional services such as organization and decluttering or special services for specific occasions such as move-in or move-out cleaning.
2. How Much Do Residential Cleaning Services Cost?
Residential cleaning services can be pricey, with fees ranging from twenty-five to forty-five dollars per hour depending on the size of your home and the type of service you require.
If you're looking for ways to save money, many companies offer flat rates or package deals that could help you get a better rate.
No matter what kind of services your home needs – regular maintenance cleanings or one-time deep cleans – there are options available that will fit within any budget.
3. How Do I Find A Reputable Residential Cleaning Company?
There are several ways to find a reputable residential house cleaning Sydney company. Here are some of the most common:
Ask friends, family, or coworkers for recommendations
Check online reviews and ratings on websites such as Yelp or Google
Contact your local Better Business Bureau to check for any complaints or issues with the companies you are considering
Ask the company for references and follow up on them
Make sure the company is adequately insured and bonded
4. What Should I Expect From A Residential Cleaning Company?
A reputable residential cleaning company can provide you with a detailed list of the services they offer and the tasks they will complete during each visit.
They should also be able to give you an estimate of the cost of their services and a schedule for when they will be completed. The company should also be willing to work with you to customize its services to meet your specific needs.
5. Do I Need To Provide My Own Cleaning Supplies And Equipment?
This can vary from company to company. Some residential cleaning companies will provide their own supplies and equipment, while others may require you to provide your own.
It's a good idea to clarify this with the company before they begin work. If you need to provide your own supplies, don't hesitate to ask the company what specific items they recommend or require.
FAQs About House Cleaning Services: In Conclusion
In conclusion, house cleaning services can be a convenient and effective way to keep your home clean and organized. Whether you need a one-time deep clean or regular maintenance, options are available to suit your needs and budget.
It's essential to research and choose a reputable company for rug cleaning services Como that uses safe and effective cleaning products. When its about the cleaning products its important to make sure that the ingredients they contain are safe to use. As like the fabuloso is a popular cleaning product that is known for its pleasant smell and effectiveness in cleaning.
However its important to understand does fabuloso have ammonia in it. If you are unsure about the contents of cleaning products or whether they are safe or not. Its best to ask from the service providers. By outsourcing this task, you can save time and effort and enjoy a fresh and healthy living environment. Thanks for reading.