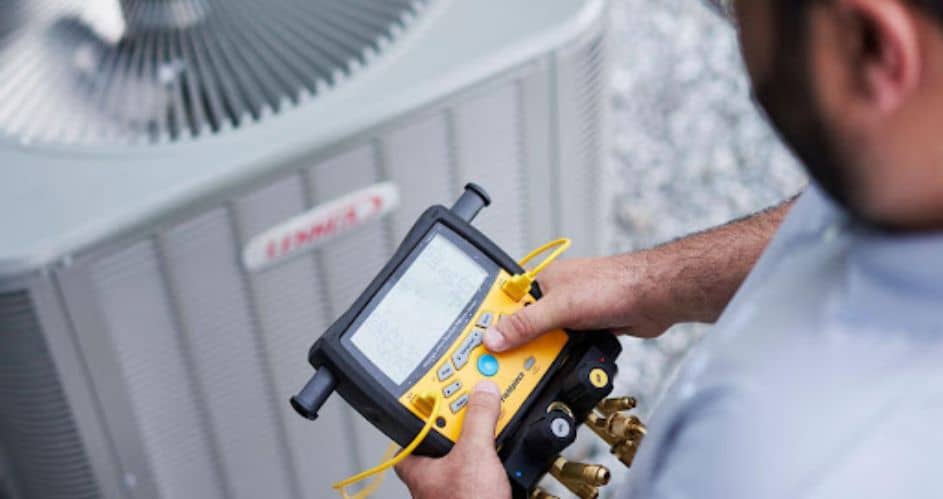 There are periods in Vancouver and its environs when a heater and air conditioner will be required. Although known to be a cold place, summer in Vancouver can be quite hot and humid for residents. This is particularly around July and August when residents can be subjected to as high as 22 degrees Celsius.
Heat waves during this period are becoming increasingly common and can last for many days and even weeks. Some groups in Vancouver even raise awareness on how to cope with this.
You can read this report for information on this. In the same vein, Vancouver can get very cold to the point of experiencing intense snowstorms. This is especially during the Christmas and New Year period.
Regardless of the season, having your indoor space as comfortable as possible is important. An air conditioner or heater as occasion demands is essential for this reason.
This also means the services of professionals that handle heating and cooling equipment are essential. It is for this reason that some of the services rendered by such companies in Vancouver will be discussed here.
What Can HVAC Companies Do for Vancouver Residents?
HVAC companies in Vancouver can handle the – inspection, purchase, installation, repair, maintenance, and replacement of HVAC equipment. Below is a detailed list of some of the services rendered by these companies:
Product Recommendation
Getting the right HVAC product is important. This is whether you are trying to get an air conditioner, heater/furnace, or heating pump. Some of the things that should be considered include:
The reputation of the product's brand
Your needs
Budget
Durability
User-friendly features
Energy efficiency and other operational costs
Compatibility with existing connections
All of these should be taken into consideration before getting a heater/furnace, heating pump, air conditioner, or any other heating or cooling equipment. For more tips on getting the right product, you can visit: https://www.ashrae.org/
The truth is that many people still go on to make the wrong choice despite having this kind of information at their disposal. The reason for this is simple. It is because it is not their area of core competence.
For this reason, it makes a great deal of sense to allow HVAC experts to recommend options. They are very likely to offer helpful suggestions because it is their line of work.
Sales or Purchase
Some of these service providers in Vancouver also sell heating and cooling equipment like heaters, air conditioners, and heating pumps. Usually, the warranties on such products are more valid. This is because these companies offer extended warranty in addition to the one by the manufacturer.
Some of these companies are also known to only sell top-quality HVAC products. This is because they can identify top-quality and would only sell such.
By the way, companies that do not sell can equally help with purchases. Other than advising you on choosing the right product, they handle the process of buying HVAC products and transporting them to your location.
Installation
It is easy to get pretty much any desired information on the internet. This has increased the number of people who handle technical tasks on their own. Well, it is a bad idea to execute the installation of heating or cooling equipment if you are not a professional.
For starters, certain information found online is not practicable, true, or simply outdated. You also need to install based on local guidelines to avoid legal troubles.
Additionally, wrong installation is often a major reason people do not enjoy their heating or cooling equipment for long. For instance, it can lead to unwarranted vibrations that reduce the lifespan of the equipment.
This is one of the reasons why the installation of air conditioners, heaters, boilers, heating pumps, and every other heating and cooling equipment should be handled by HVAC experts. You can see Quick Cool HVAC Vancouver for more information about this.
Inspection and Maintenance
Major HVAC problems do not just happen all of a sudden. They start small and degenerate into something more severe over time. The logic is to identify the problem while it is very minor and resolve it on time.
This is why HVAC inspection and maintenance services are essential. It is also cost-saving and ensures that your comfort is not put on the line. This considering how major HVAC problems can cause heating or cooling equipment to shut down when it is most needed.
Repair
Some problems could cause an air conditioner, heater, boiler, heating pump, or any other heating or cooling equipment to shut down outrightly. On the other hand, some problems would cause the equipment not to work properly.
For example, it could consume so much power without doing as much as it should. Heating and cooling companies in Vancouver are in the best position to handle repairs to HVAC equipment. It is highly recommended to work with companies with good delivery time. This is especially for emergency purposes.
Replacement
Some air conditioners, furnaces, heating pumps, heaters, and other cooling or heating equipment are way past their best days. Using them only adds significantly to operational costs and it makes a lot of sense to have them replaced.
Heating and cooling companies are in the best position to fill you in on the situation. Their professional verdict might be to continue using your current option as it is still good enough. On the other hand, it could be to replace it as soon as possible for several reasons.
There are even situations in which the problem is not the equipment but the model. This is given how certain models and designs are not energy-efficient. You can read this article for more on this subject.
Conclusion
There are various services offered by heating and cooling companies in Vancouver and its environs. People in Vancouver need to be aware of these services and reach out to these HVAC experts when the need arises.
Also, only reputable companies in this line of work should be trusted. So, make educated decisions when choosing a heating or cooling company for any of these services.