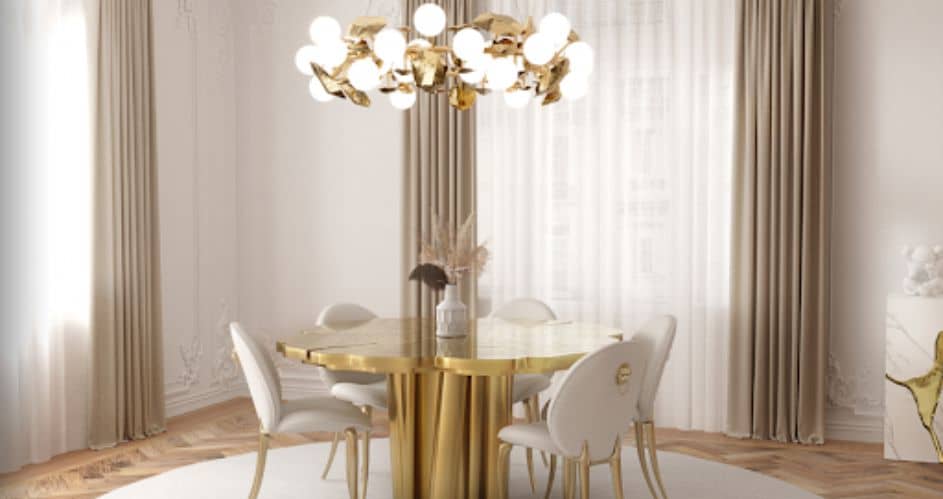 King Arthur chose a round table where everyone sitting would feel equal to one another, so why shouldn't you?
Choosing a dining table is an important and, in some cases, permanent purchase for a home, as it will be used frequently. Simply put, it is possible for your dining area to look unbalanced if it is too large or too little for the room. Indeed, it is the focal point of every domestic setting.
A round dining room table can be a hangout for the family after a long day, a place where your kiddos may do their homework or do arts and crafts, or a place where special occasions are celebrated.
Even if a rectangular table is more common, a round one may work better in your dining room. If you are having a hard time making up your mind, maybe some of the reasons mentioned below will convince you to get a round table as soon as possible.
Take a peek at this link for more https://www.forbes.com/sites/forbes-personal-shopper/article/best-round-dining-tables/?sh=57459ee47205.
Reasons to Get a Round Dining Table
A relaxed and natural ambiance
Round dining tables, with no sharp corners, create a more open and airy setting. Which is perfect if you have a contemporary open floor plan and are always moving around the space. In addition, a round one is more fitting for a formal dinner party.
With a more circular layout, people will not have to squeeze as close together to get to their seats, and conversations will not be interrupted as often. And do you know what else is great? A round table is safer for small children to use since there are no hard edges for them to bump into.
Do you ever find that your eyes are naturally drawn to the center of a round table? The spherical form blends in with any space and unifies its components.
Therefore, a round table can serve as a focal point and provide a sense of stability in space. You can find out more info here.
Keeps the conversation going
Rectangular tables have the disadvantage that people at one end may feel left out of the conversation. When you are sitting next to someone in a row, it can be weird to strike up a conversation. You may have trouble spotting them, and getting their attention may feel awkward at best.
So, when compared to their rectangular cousins, round dining tables tend to create a much cozier atmosphere. Everyone can strike up a discussion with everyone in the room, not just the people that sit next to them.
Oh, and there is no head seat, which can make some people feel that they have more of a privileged position.
Since the proportions of a rectangle are symmetrical, it is preferable to seat an even number of people at the table. But, awesomely enough, circular tables at Cocoon are more accommodating of an odd number of guests any time of the day.
Folks also do not have to suffer through what some call "the bad seat" scenario, in which they are seated in an awkward area where they cannot easily interact with others or get their hands on certain snacks or drinks.
Perfect for small spaces
If you live in a smaller house or apartment, and you need a table where you can eat your meals, a round table is a preferred choice for a lot of folks.
There are plenty of small round tables that function perfectly in a smaller space since they do not have sharp corners and can fit almost anywhere in the room.
You do not even have to bother with measurements on where you can place your cute little round table. Just pick a spot and it will look perfect anywhere. Pretty cool, right?
In addition, most round tables only have a single central leg or base. This pretty much means more room for people to stretch out during long car rides. If you want more freedom moving your legs this way or that way, invest in a round table.
Someone else unexpectedly showed up for dinner. Do not sweat it because a round table can easily accommodate every single person in your home, even a late surprise.