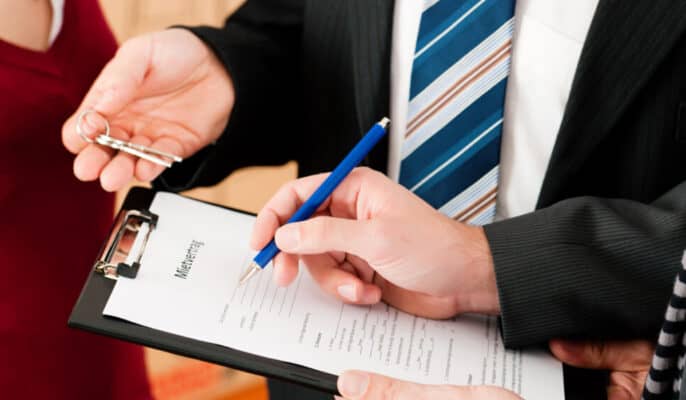 As a landlord, you may have noticed that it is getting harder with time to lease your property in the current real estate market.
With the number of properties available in the market continuing to rise and the level of interest and mortgage rates, homeownership is more attractive than renting. It is getting more difficult to find tenants to lease your property.
Five Key Reasons Why Leasing Your Property Is Harder Than Ever.
1. Approval Process Can Be Complex:
When a prospective tenant comes to you for a lease, the first thing that comes to mind is their credit rating. Like in other transactions, such as a mortgage loan or car lease, you want to ensure that the applicant's credit history is good before signing a lease with them.
It can be time-consuming for the tenants as well as landlords to get approved for the lease. Many landlords have their priorities to meet and cannot afford to wait for a tenant to get approved for the lease.
One can use good Commercial Property Management Software that can help you out with your tenants screening other data.
2. Lack Of Team Alignment & Visibility:
Landlords with property managers and leasing agents need to ensure they are involved in the property lease process. Leasing a property requires many documents to be signed before the lease can be signed.
Good property management software can help you track all lease documents. It ensures everything is in place before handing the keys to the tenant.
3. The Hidden Bottlenecks Can Waste Time:
When signing the property lease, a landlord must ensure that all the documents are in place. Unfortunately, too many things can go wrong, and they can waste your time.
For example, how will you deal with tenant walk-outs? What if the tenant decides to stay beyond their lease term? How will you get your utilities restored?
What if a tenant gets injured on the property and claims damages against you? The list goes on and on. As a landlord, it is required that you have coverage to cover any of these incidents, as they can be expensive in terms of time, money, and reputation.
4. Poor Document Management Can Lead To Mistakes:
Managing documents is a difficult task. It takes lots of time and effort to work with excel spreadsheets and documents. Sometimes poor management can lead to mistakes and delays.
If the document is not adequately managed by the team responsible, it can be clear to a tenant. It may not seem like a big deal at first, but if you are leasing property worth a lot of money, it may cause you to lose out on rent payments.
Cloud-CRM software can help you manage your property leases. It automates and organizes your documents and provides you with reports which can be accessed anywhere and anytime.
5. Outdated Budget Plans = To Bad & Unpleasant Deals:
If you want to be competitive in today's market, you need to have a plan that sets the financial goals of your business. Such a plan will allow you to be proactive in looking for extraordinary opportunities in dealing with the tenants.
It is all about negotiation. If a landlord has an updated budget, it can cause them from making a bad deal with the tenant. It may also create different clauses in the lease, which can lead to confusion and frustration for both sides during and after the lease term.
Conclusion
Finding good tenants can be a challenge for landlords. To help you solve this problem, Property Management Leasing Software can come in handy.
It allows landlords to get all the information about prospective tenants before signing a lease. It manages all documents related to the property lease process and allows you to access those documents from anywhere.