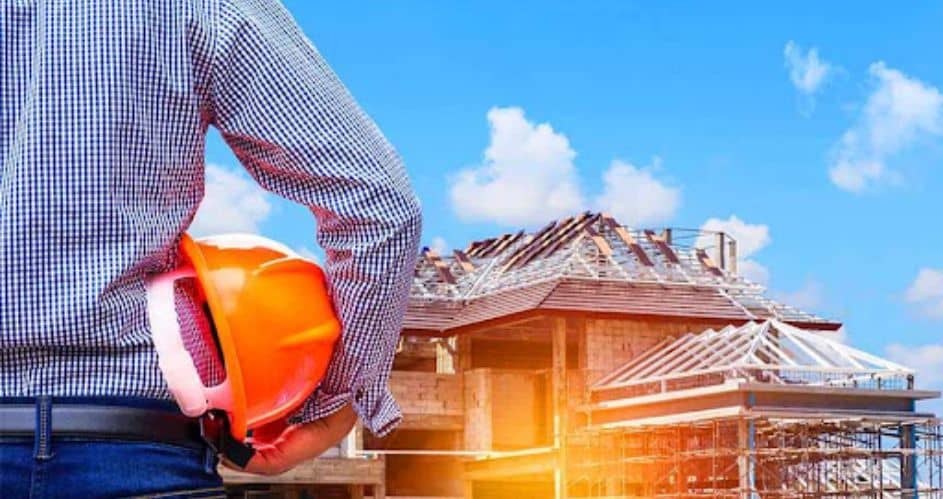 Is your home, or your commercial property for that matter, in Townsville in desperate need of some roof work? Perhaps the old one has started leaking and you need to have it repaired.
Or maybe you're thinking of replacing it altogether, having decided that repairing such an old structure is no longer worth it and that it would be more cost-effective and much smarter to simply get a new roof. You could even be building a brand new property and you might have reached the top.
If curious about materials you should use, this could be of assistance: https://www.homestolove.com.au/best-roofing-materials-australia-16294
Whatever the case is, there's one thing you won't be able to deny. Working on the roof yourself is quite dangerous, as it can be not only damaging to your property, but also unsafe and risky for you and all the other people that may be involved, such as your friends or family members.
If you're not skilled enough to do this type of work, you could get injured, and that is certainly a scenario you'd much rather avoid. So, the fact you can't do this alone begs one simple question. What should you do instead? The answer to that is even simpler and even more obvious.
What you have to do instead is get expert roofing services for your Townsville residence. The importance of doing so is clear to everyone already, but the process of hiring may not be.
Expert Roofing Services for Townsville Residences
In different words, you probably get why getting expert roofing services is a must, but you may not know how to actually choose the right people for the job. Nothing unusual.
People often struggle with the process of finding the perfect roofers, not because there aren't any in this area, but because they haven't had the need to use the services in the past and because they, thus, don't know which steps to take and what to consider during the actual choosing process. And, that all has to change.
Just like you've probably spent time getting more info on how to choose the right roof for your residence, you now need to do the same thing when choosing the professionals in Townsville you want to hire.
Doing that in a hurry and deciding on the spur of the moment is certainly not a good idea. You have to be much smarter than that, so let me get you familiar with the steps you should take and the factors you should keep in mind when trying to choose and get expert services in Townsville.
Talk to Other People and Search the Web
Talking to other people, those that have had some work done on their roofs recently, can be of great help here. Those individuals that have fresh memories of the services they have received will be able to tell you more on the quality of those services.
And, of course, they'll get to recommend you the contractors they've worked with, or perhaps warn you against working with those specific ones if they've had some poor experiences.
Together with that, you should also browse the Web in search of these contractors. Most of them will have their own websites to show for, allowing you to check out their services in more details. These two steps will help you create a list of companies you want to research further, which is enough for the beginning.
Check Experience
Since you've made a list, it's time to do the research. Checking experience is probably the first thing to do here. Remember, giving new and freshly established companies a chance is not a bad idea, as long as the professionals working for those companies are experienced in this industry.
The bottom line, though, is that you should value experience, as it indicates great quality of work.
Check Reputation
Reputation is another thing you should undeniably value as well. If you find that certain roofers in Townsville are reputable and reliable and that their past clients have loved working with them, there's no doubt you should consider them further.
On the other hand, if you find that certain companies are poorly reviewed and rated, you should think twice before hiring them.
Talk Availability
At one point or another, you'll have to get in touch with some of the companies you're researching. Use that as an opportunity to ask pretty much anything you want to know before deciding whether to hire someone for your specific roofing project.
Availability is certainly on the list of things to ask, because you want to know exactly when it is that these professionals will be able to start working on your project, and you don't want to wait for too long.
Compare the Quotes
Comparing the quotes you'll get from different experts is also a must. Doing so will help you figure out which companies are being reasonable with their prices and which ones may be too expensive.
Make sure, however, to never decide based on the prices alone, because quality should come first, but do take time to compare those quotes before choosing, aiming at getting the best solution.
Durability of Townsville Roofing
Are you wondering about the durability of the roofing in Townsville you'll get done? Not a surprise. Whether you're getting repairs or new installations, you want the work to be done successfully and you want the quality to be amazing. In short, you want the roof to be highly durable.
How do you achieve that? Easy. By hiring the best professionals using the tips we've talked about above. Put simply, durability will depend on the quality of work that will be done on your roof. So, that's another reason for you to make a smart hiring decision.
Furthermore, durability will also depend on the materials you'll choose if you're having a new roof installed. Getting informed on the different materials and asking those experts for recommendations will, thus, be of great help.
The combination of great materials and great roofing contractors will lead to amazing durability and the best quality.