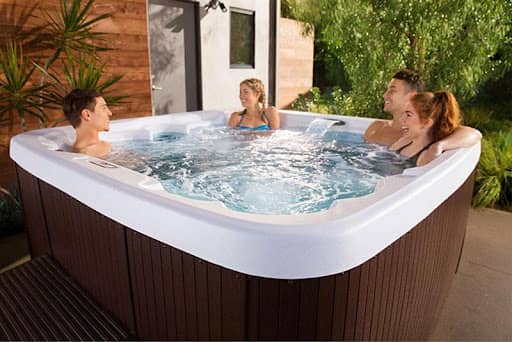 Although a hot tub is a wonderful addition to any outdoor getaway, the initial investment required to purchase one might be prohibitive for some people.
The introduction of Plug and Play hot tubs, commonly referred to as Plug N Play hot tubs, brought about a sea change in the industry.
Although it's true that these types of hot tubs are more affordable than standard models, there are some significant differences between the two types of hot tubs.
Let's have a look at the benefits of this fantastic alternative before you decide whether or not to make a purchase. Click on this link for more https://www.healthline.com/health/hot-tub-benefits.
The following is a list of some of the advantages that come with Plug N Play hot tubs:
Affordability
A Plug and Play hot tub is an excellent choice to consider if you want to install a hot tub in your yard but don't have a lot of money to invest in the project.
The majority of these models are more fundamental and do not include all of the bells and whistles that are typically seen on ordinary hot tubs.
Because of this, they are less expensive than the other available choices. This is an amazing option for people looking to relax and not spend a fortune on a regular hot tub. So, make sure to do your research before selecting a product.
Forget about electricians
Due to the fact that a normal hot tub operates on 220 volts, you will be need to hire a qualified electrician in order to have it hard wired once you purchase it.
This will ensure that the electrical installation is done correctly to ensure safety and to meet the requirements of the state and local codes.
It is possible that you will need to install more electrical service in your home if the load that it is currently capable of supporting becomes too great; older homes are more likely to have this problem.
However, a Plug and Play hot tub simply requires 110 volts of power. Because you can just connect the hot tub into an outlet that is already there, this means that the initial expense will be lower. How simple is that to do?
The vast majority of Plug and Play versions come with a 15-foot wire that is already fitted with a GFCI protector. So find out in advance whether the Plug and Play hot tub you intend to buy has a 15-amp or 20-amp cord before making your purchase.
An outlet rated at 15 amps is considered to be a standard outlet that can be found all across the house. One of the holes or prongs on a 20-amp outlet is angled to the side.
Portability
When moving into a new home, it might be difficult to relocate a traditional hot tub, however if you have a Plug N Play, you won't have to be concerned about this challenge.
The containers are more manageable to transport as a result of their reduced size, reduced weight, and portability.
This implies that you are still capable of enjoying the advantages of a hot tub even if you lease your property rather than own it. When you move, you can easily bring it with you to your new home. Read more  here.
Simplicity in design
The majority of Plug N Play hot tubs do not offer all of the functions that are included in normal hot tubs, which is one reason why they are less expensive.
For example, there is a good chance that you won't discover molded chairs, programmable filtration cycles, or even headrest cushions.
And that is something that a few people see as a drawback. This drawback, however, can be easily transformed into an advantage for you if you are seeking for a straightforward hot tub at a cost that is suitable for your budget.
Immediate setup
The capability of a spa that can plug in and play to be instantly set up is one of the most appealing features that these models provide.
As soon as your hot tub is delivered, you may put it where you want it, plug it in, and then start having fun right away.
Although it will take a while for the water in the hot tub to achieve the temperature you want, a Plug 'N Play model does away with the pre-delivery, setup, and installation processes that are generally involved with a hardwired model.
Conclusion
Plug and Play hot tubs offer a number of advantages, but the choice of whether or not to purchase one is ultimately determined by your requirements.
Plug & Play hot tubs provide the homeowners with the level of convenience and affordability they desire. Be sure to consider every conceivable alternative before transforming an existing area of your backyard into a mystical new setting.