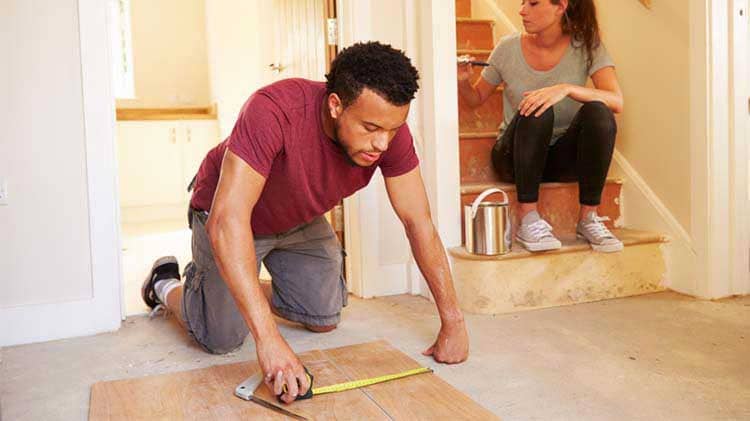 Denver is a rapidly growing city, and with that growth comes an increase in the need for better living conditions, including home improvement.
As the largest city in Colorado, Denver is no stranger to home improvement professionals. From roofers to painters, these professionals help keep the city looking its best.
Whether you're looking to update your kitchen or bathroom, add to your home, or simply make some repairs, you may be wondering if you should hire a professional or take on the project yourself.
There are pros and cons to both hiring professionals and taking on do-it-yourself (DIY) projects. This blog post will explore the different factors that should be taken into consideration when making this important decision.
This includes the cost and time associated with each approach, as well as the potential risks and rewards. By the end, you should have a better idea of whether it's best to hire professionals or go the DIY route.
When to Hire a Professional and When to Do It Yourself
When it comes to home improvement projects, you may be wondering if you should hire a professional or tackle it yourself. There is no one-size-fits-all answer to this question, as every project is unique. Here are a few things to consider when making this decision.
Scope:
It's important to evaluate the scope of your project before deciding which route is best. If you have a major home improvement project like roof replacement, it's recommended that you hire a professional.
For example, if you are in Denver and renovating your roof, you'll find experienced roofers in Denver, so you can be sure the job will be done right.
On the other hand, for smaller projects like painting, DIY might be the way to go. You'll need to weigh your options carefully and make sure you choose the best solution for your specific project.
Safety:
If the project involves working with electricity, gas, or heights, you should always consider hiring a professional. A professional will be able to assess the situation and take appropriate precautions to ensure safety.
Time and Quality:
If you don't have the time or skill necessary to complete the project, then it is best to hire a professional. Professional contractors and tradespeople have the experience and knowledge to get the job done right.
Cost:
Some projects may require a larger initial investment when hiring a professional. Additionally, some insurance companies may require that certain projects are completed by a licensed professional for them to cover any damages.
Tips for Success Whether You Hire a Pro or DIY
Whether you decide to hire a contractor or take on the project yourself, there are a few tips that will help ensure your project is successful.
1.For starters, do your research. If you're hiring a professional, make sure to read reviews and check references. Ask around and get recommendations from people who have used their services before. Get at least three bids so you can compare prices and quality of work.
2.If you're planning to DIY, do your research as well. Figure out what materials and tools you need, read up on how to safely complete the project, and watch tutorials if available. Don't start a project without being fully prepared.
3.In either case, be sure to plan. Create a detailed budget and timeline and try to stick to them as best as possible. It's also important to consider any potential safety hazards and make sure they are addressed before starting any work.
4.Finally, be patient. Home improvement projects can be challenging, especially when taking on DIY projects. Take your time and don't rush the process because rushing can lead to mistakes that can cost you time and money.
With patience and careful planning, you can ensure a successful home improvement project whether you hire a professional or take on the job yourself.
The Pros and Cons of Hiring Professional Help
Pros
1.The primary benefit of hiring professionals is the quality of work that you can expect. Professionals have the experience, skills, and knowledge to do a much better job than the average homeowner.
2.They have access to the necessary tools and materials to do the job right the first time.
3.Professionals have safety equipment which can be critical in more complicated projects.
4.Professionals will often come with warranties on their work, giving you peace of mind that your investment won't go to waste.
Cons
1.Depending on the scope and complexity of the job, you could end up spending more than if you did it yourself.
2.You are trusting someone else to do the work, and they may not do it exactly how you want it done. You may need to hire a separate professional to fix any mistakes made by the original contractor.
How to Save Money on Home Improvement Projects
Whether you decide to hire a professional or take on a DIY home improvement project, there are a few tips that can help you save money and stay within budget.
1.Shop around for the best prices on materials and labor. Compare quotes from different contractors and stores to find the best deal. Make sure you read reviews and ask for references before committing to any contractor or store.
2.Consider investing in quality materials that will last longer and require less maintenance. Quality materials may cost more upfront but can be more cost-effective in the long run.
3.If possible, try to reuse or repurpose existing materials. You can use old furniture or fixtures to create something new and unique.
4.Upcycling is an excellent way to give new life to things that you would otherwise have thrown away.
5.Take some time to learn the basics of home improvement. You can find many helpful tutorials online and save yourself money by taking on smaller projects. With a little bit of practice, you can become a competent DIYer and save money on labor costs.
Conclusion
Whether you decide to hire a professional or take on a home improvement project yourself, there are many considerations to keep in mind.
Ultimately, the right choice depends on the project, your skill level, and your budget. However, with a bit of research and preparation, you can ensure a successful outcome no matter which option you choose.