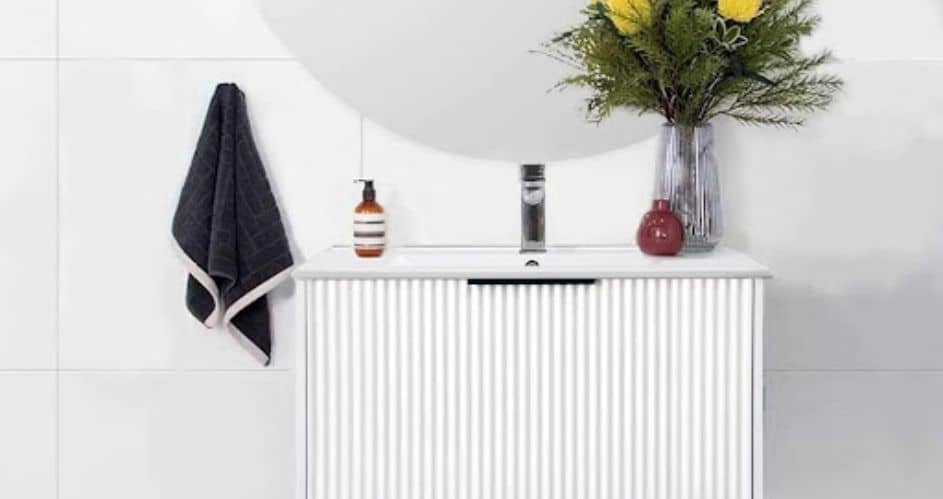 A luxury bathroom is what every homeowner wishes for. You may have a checklist ready for what you want in your bathroom.
You might know how much storage space you need, what kind of faucets you want, and your preferred style and colour. However, what most homeowners lack at is determining the quality of the items they pick.
With so many options available, it can be quite tricky to tell which options are high-quality bathroom vanities. Before we answer the question, "How do I choose a quality bathroom vanity?" let's understand why you should invest in it.
Why Should You Buy High-Quality Bathroom Vanities?
Buying high-quality bathroom vanities is of utmost importance when it comes to bathroom furnishing. A bathroom vanity serves as a centrepiece and a functional storage solution. It enhances the overall aesthetics and functionality of the space.
Here are several reasons why investing in high-quality bathroom vanities is essential.
Durability
High-quality bathroom vanities are often constructed using strong and durable materials, such as solid wood or premium-grade engineered wood (such as MDF boards). Such materials ensure your vanity will withstand daily use while maintaining its structural integrity for a long.
Moreover, a durable vanity frees you from worrying about frequent repairs or replacements. This allows you to save your time and money in the long run.
Enhanced Aesthetics
High-quality vanities are often designed with attention to detail. These feature exquisite finishes, stylish hardware, and elegant designs.
Whether you prefer a contemporary, minimalist look or a classic, timeless style, high-quality vanities offer a wide range of large and small bathroom vanities that suit your personal taste and complement your bathroom decor.
High-quality bathroom vanity becomes a focal point, enhancing the overall visual appeal of your bathroom. It can create a welcoming and luxurious ambience.
Long-Term Value
High-quality vanities also contribute to the value of your home. If you decide to sell your house ever, a well-maintained bathroom with a premium vanity will attract potential buyers, increasing the resale value.
Buyers like it when they get the assurance of durable and aesthetically pleasing fixtures. All this makes it a worthwhile investment.
How to determine if your bathroom vanity is of high quality?
Look for the following traits to ensure you are investing in a high-quality bathroom vanity:
Superior quality construction
Superior craftsmanship is a key indicator of high-quality bathroom vanity. High-quality vanities are built to last, showcasing impeccable attention to detail and precision in their construction.
They are crafted using sturdy materials such as solid wood or plywood for the cabinet base, ensuring durability and resistance to moisture.
Quality is important not just for the cabinet as a whole but also for the drawers and how they're made. When it comes to drawers, a homeowner should check if they're strong enough to hold whatever will be stored in them.
The quality of a drawer should also include the right hardware, like slides, mounting brackets, and handles.
Well-built hardware
Hinges, doors, drawer pulls, and drawer slides are important parts that help the vanity function well. They should be of great quality to last long and be easy to use. Generally, the hardware should be made of metal, not plastic, and should have strong fasteners to keep it firmly in place.
To ensure you buy only high-quality bathroom vanity:
Choose soft-close hinges so that doors don't make loud noises when they are closed, and protect your vanity from getting damaged quickly.
Make sure that the drawer slides open and close easily without any problems or difficulty.
The handles on the doors and drawers of the vanity should feel secure and not shaky.
Top-quality material
The type of material used is important when choosing a good vanity. In recent years, some manufacturers have started using cheaper materials to keep prices down, thereby affecting the quality of the vanities.
However, there are still high-quality vanities available in the market. This means that homeowners need to search more diligently to find excellent quality options.
The best materials vanity makers use today are affordable woods like pine or birch and more expensive options like maple, oak, Asian hardwood, and others.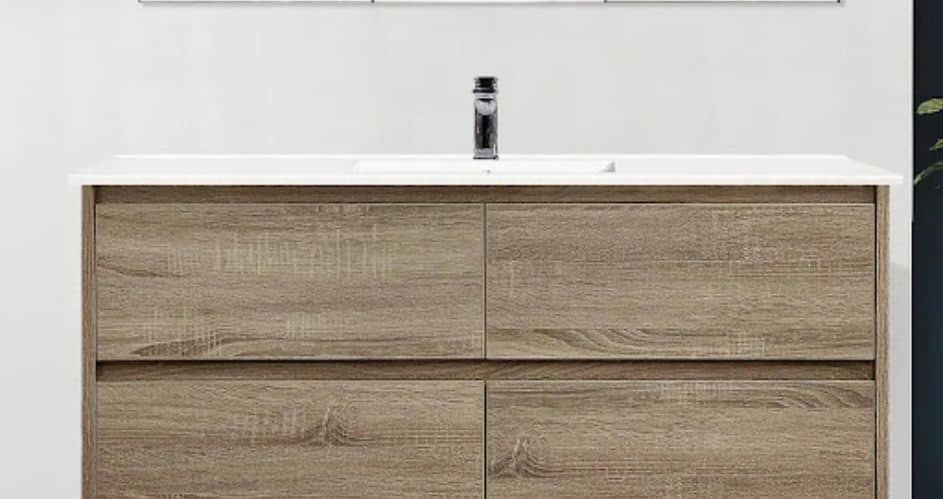 Impeccable finish
How the bathroom vanity is coated or painted is important for its quality because it protects the wood or particleboard from getting damaged by moisture. Luckily, there are many good choices available.
High-quality coatings may include oil-based polyurethane for natural wood, varnishes that seal the wood, or lacquers and oil-based paints that provide both colour and a protective finish.
It's generally not recommended to choose vanities that are painted with latex paints. These vanities are likely to peel easily, especially if the original finish wasn't properly prepared before repainting.
Customisation and Design Flexibility
Every bathroom has unique dimensions and design requirements. A high-quality bathroom vanity offers customisation options and design flexibility to fit your specific space.
Look for manufacturers that provide a range of sizes, finishes, and styles, allowing you to create a personalised vanity that complements your bathroom's aesthetic.
Furthermore, quality vanities offer additional features such as built-in lighting, integrated electrical outlets, and adjustable shelves. These added functionalities enhance the usability of the vanity and make your bathroom experience more convenient.
Functionality and storage solutions
Installing high-quality vanities in your bathrooms offer better storage space. A well-designed vanity provides ample storage for your bathroom essentials. This usually includes toiletries, towels, and cleaning supplies.
High-quality vanities are equipped with sturdy drawers, shelves, and cabinets that can withstand regular use and heavy items. These are especially beneficial for small-sized bathrooms, allowing you to keep your bathroom neat and clutter-free.
Additionally, a quality vanity ensures that the plumbing fixtures are properly installed, allowing for easy access and maintenance. It should have sufficient space to accommodate the sink and leave enough countertop area for your everyday grooming needs.
The takeaway
Buying high-quality bathroom vanity and bathroom tapware ensures it will last longer while enhancing the aesthetics of your bathrooms.
By considering the signs of superior craftsmanship, impeccable finishes, practical storage solutions, and design flexibility, you can make a perfect decision when choosing a bathroom vanity for your small space.
Remember to prioritise durability, material quality, and attention to detail to achieve a stylish and functional bathroom. Choose quality, and you'll create a bathroom space you can enjoy for years to come.