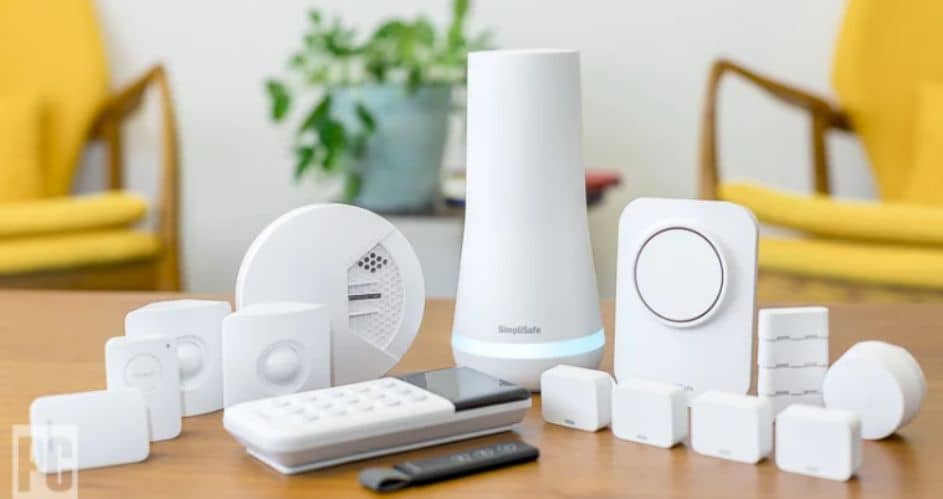 As a landlord who leases flats or apartments to tenants, it's your responsibility to enhance the tenant experience and increase their security.
Achieving this goal can help retain your tenants for longer, but it's often difficult to know where to begin when selecting smart devices for physical security controls.
From badge door lock systems to key fob and key card control systems, smart home devices are useful options to make your apartment renter-friendly.
Since there are a few other examples of top devices you may consider, read on to learn more about them and make your apartment renter-friendly.
Factors To Consider When Installing A Security System
When you purchase a flat or apartment and rent it, addressing security issues using a home security system is crucial. You should consider a couple of factors when buying a system like this.
Consider Central Alarm Subscriptions –
Suppose you want to protect your rental and increase security; selecting a central alarm service and establishing a subscription is important as it will verify whether the threat to security is genuine.
A central alarm subscription will come at a set cost per month; however, it can increase the security of your apartment and ensure you benefit from home insurance discounts.
Think About the Advantages of Wireless Systems –
Should you go wireless or select a wired security system? This decision will depend on a few factors.
If you choose a wired security system, you may have to plan mode efficiently before installation; if you choose wireless systems, you must get used to the sensors and technology that come with them. Overall, wireless security systems are less difficult to install.
3 Security System Features For Your Rental Property
If you've invested in real estate and are leasing your loft to renters, consider installing these three smart home devices to make the apartment more user-friendly.
Keypad and PIN Locks
A keypad and PIN lock is a keyless system that enhances the security of your rental apartment. This locking system requires a user's PIN, which unlocks the door when entered via the keypad.
As long as your tenant regularly resets their PIN and remembers the code, a keypad and PIN lock is convenient to install to maintain security. One slightly different option that comes with keypad access control is ideal for restricted parts of the apartment or areas that require high-level security.
Key Card Readers with Video
Key card readers with video options offer an additional tier of apartment security. Many include high-resolution cameras for optimum security. With this technology, you can access live video feeds of the property to keep the property secure.
Americans spend over $20 billion yearly on security systems, and key card readers with video features are popular options.
These security options may include encrypted key cards, door intercom readers, or mobile credentials to help you better manage your apartment's security.
Biometric Readers
If you want to install state-of-the-art readers in your rental home, biometric readers offer unparalleled security. These readers work with a fingerprint or alternative software to give users access, and a few options require two-factor authentication.
A few advantages of biometric readers include the top level of security they provide – since they require a fingerprint, they prevent security breaches more efficiently than keypads and PIN locks.
67% of burglaries happen in residential areas, but protecting your apartment with a smart home and a high-tech security system such as a biometric reader with two-factor authentication can make tenants feel safer.
Cloud-Based Access Software
One of the other smart home devices you may consider to increase your apartment's security is cloud-based access software. This technology is a platform that offers live video streams to help you manage the security of each access point easier.
Three advantages of cloud-based access software include the following points:
The software can help you manage security for multiple sites and locations.
You can customize lockdown strategies from any location (even remotely).
You can view real-time streams remotely and get support for this technology anytime.
Smart Home Devices: What to Remember
Smart home devices are excellent options to ensure your rental apartment remains secure. Remember, if you want to enhance the tenant experience and reduce the chances of security breaches in your property, selecting a smart home device, or security software can help.
Security should be your main concern when you buy a home to rent to tenants. Make sure you carefully choose your security devices and software options and consider the advantages of smart home devices.