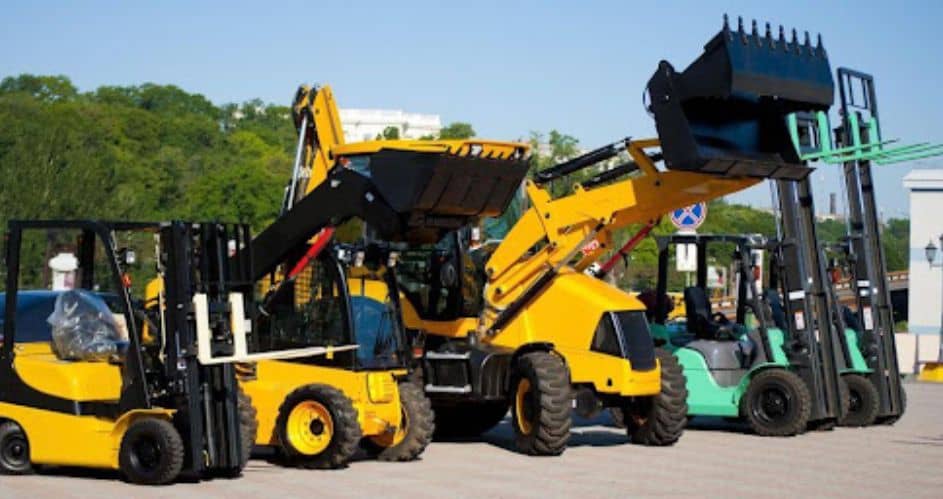 If you work in the construction, wholesale, or production industry, you need reliable and high-quality working machines. One of those without which it is almost impossible to do work is a forklift.
With this lifting machine, you can load, unload, and transport various things, materials, and products inside and outside your workspace.
Visit the following web page to find out what types of lifting machines exist: https://www.warehousemachines.com/what-are-the-different-types-of-forklifts/
When you run a small business, buying this working machine is a significant investment. So it's of the utmost importance to thoroughly research all the options and find the best forklift for your needs.
One of the key things is that you make purchases exclusively through trusted sellers. That way, you ensure to get not only high-quality machines but also top-notch service and assistance. And we guide you on how to find the best forklift dealers.
Product Offer and Prices
With the help of the Internet, it's almost effortless to find everything you want, including forklift dealers. You can buy these machines directly from the manufacturer, authorized stores, or individual sellers if you decide on used forklifts.
But in case you want to buy a new lift truck, it's certainly best to buy it from trusted dealers. Reputable forklift sellers generally have online stores or websites where you can get more information about their products.
So, for starters, list a few online places where you can see the lifting machines on offer. You must know what type of machine you need because it'll make your search easier.
If you look at the product offer directly on the manufacturer's website, you can find a detailed specification there. But manufacturers often don't display prices, so you have to send an inquiry or contact them directly for this information.
On the other hand, if you look at the offer of forklifts on the websites of authorized dealers, the prices are most often clearly marked. Online search makes your job much easier because you don't have to tour numerous brick-and-mortar stores in search of the product you need.
On dealers' websites, you can easily check whether a specific model is available in the store, so if you really want to, you can go directly there to look and buy. That also simplifies product and dealer comparisons.
Reputation Check
Once you are on the Internet, use it to check what the online community thinks about a particular forklift dealer. As said, you need to buy these costly machines from trusted sellers, namely those who have been in business for many years, have a good reputation, and have many happy customers behind them.
So, take your time to look for reviews for a particular dealer. You can find these comments on unbiased review platforms, blogs, but also on industry-related forums.
The latter can be an excellent source of information because your industry peers mostly post there, and first-hand experiences with specific lifting machines and dealers can be of great help.
Reviews can also be useful, but remember that they can often be inconsistent because they express a subjective opinion. Blogs can also be unreliable, especially sponsored ones, but they can certainly give you helpful information you might not find on dealers' websites.
And last but not least, look for the seller's BBB rating. This parameter factors in customer complaints, transparency, and ethical behavior of a particular company.
Poor rating is a red flag, so it's best to avoid such dealers. On the other hand, if the BBB rating is high, it shows that a dealer implements good business practices, and you can trust them.
Industry Knowledge and Experience
Companies that have been on the market for a long time have built their reputation for many years and earned it by having specific industry knowledge and good business practices.
Forklift dealers who have been in business for many years know all the ins and outs of these machines and their industrial uses, so they know which ones are best for your needs.
To get the most out of your forklift purchase, look for a dealer with a good understanding of your industry. As they have worked with your industry peers, they know the specific requirements of your niche, so they can help you find the best machine for your business.
For example, if you work in construction, most of the work on construction sites is done outside. In that case, experts from Sun Equipment will suggest a sturdy sit-in gas or diesel-powered forklift. These can work long hours and are suitable for heavy use.
Reputable dealers can also provide proper assistance in servicing and repairing these working machines. They hire well-trained and certified technicians who have experience in working with different types of forklifts.
If they're a certified dealership of a particular forklift brand, sellers employ technicians specialized in that brand. All employees undergo regular training and skill improvement to provide top-notch service to forklift buyers.
Get References
As said, forklift dealers with a certain industry reputation have done business with a large number of customers over the years. Forklift buyers satisfied with the product and service will be happy to share their positive experiences, so don't hesitate to ask a dealer for references.
When checking references, you should find out what it's like to cooperate with a particular dealer. Ask about the quality of service before, during, and after the purchase, as well as how communication went.
Considering that forklifts are costly machines that require regular upkeep, you want to ensure that you'll get prompt and expert help when your lifting track needs regular maintenance or repair.
Quality of Customer Service
Dealers who sell costly working machines like forklifts must have impeccable customer service. Considering that customers spend a lot of money on buying these machines, they must have someone knowledgeable to talk to if there are any problems with delivery, payment, or during operation.
So before buying a forklift, "test" dealers' customer support. Ask them a few questions to check their expertise, helpfulness, and promptness. To be able to do that, visit this website to get some knowledge before buying this lifting machine
For instance, ask them to help you decide which forklift is best for your warehouse business. Friendly agents with good knowledge who treat clients with respect are always a good sign that you will have excellent support if you ever need it.
Forklifts are handy machines that can benefit your small business a lot. If you're ready to invest in these machines, look for a trusted dealer with vast industry experience. That will ensure you get the best machine for your needs, so as quality assistance with forklift repairs and maintenance.