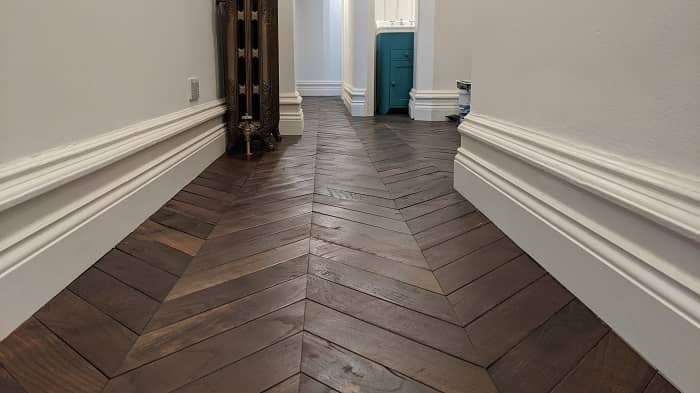 Do you want to make some changes to the interior design of your beautiful home? If you have a fixed budget to cover a less expensive home improvement, introducing some ornate elements will enhance its glamour.
Skirting boards are lately trending in the market owing to their excellent functionality and decorative role. This improves the décor of spaces and conceals unsightly piping cables and piping, ruining a house's interior design.
When it comes to scuff marks, they will no longer be a problem since walls will be offered the best protection.
What To Look Before Choosing The Skirting Board
Consider the Design
It is significant for homeowners to buy high-quality skirting boards from the best manufacturers and suppliers, like Skirting World Ltd, by considering their design.
The style you prefer is supposed to go with the interior décor of your home. This will enable the baseboard to complement furniture flooring and other things in the rooms.
Homeowners are offered a choice between conventional contemporary skirting boards. Conventionally, baseboards are considered the best alternative for homes decorated in various styles.
Aside from matching the baseboard design with your home's furnishings, architraves, and artwork, it is helpful to ensure you pay close attention to dimensions.
Consider the Color
The color of your choice is also considered crucial when purchasing skirting boards. Homeowners can use ornate elements to achieve contrast.
Even though most individuals use baseboards to create contrast, these can enhance uniformity in the interior décor by blending the colors of corridors with those of the rooms.
Nonetheless, most homeowners tend to use baseboards to contrast by preferring a hue that contrasts with the white color of the walls.
White walls are likely to be matched with baseboards in any color as long as the shade complements the rest of the decorative elements in the interior of the house.
Moreover, white skirting can be used when combined with colored walls as long as the finish is appropriately selected. When you make the wrong choice of finish, the visitors might notice immediately when entering the house.
Consider the Materials Used
The baseboard material is of the utmost significance since it determines its looks and durability. For instance, MDF skirting is lately trending due to its high-quality nature, plain appearance, and cost-effectiveness.
The most beautiful thing about MDF materials is that they are resistant to moisture. This is substantially lessening the risks of warping.
Furthermore, these baseboards can be used in the bathroom and kitchen without worrying about the effect of the dampness of their quality.
Additionally, MDF skirting boards tend to impose fewer requirements regarding installation and maintenance. These models' affordability and low maintenance features make them amazingly cost-effective than hardwood and softwood.
Softwood baseboards are a perfect alternative to conventional homes due to their extraordinary charm. These are available in a vast range of designs. But you can also stain them in any color you find best.
Conclusion
When shopping for the right skirting boards from a reliable seller like Skirting World Ltd, it is helpful to remember that baseboard represents an affordable but fantastic remodeling solution.