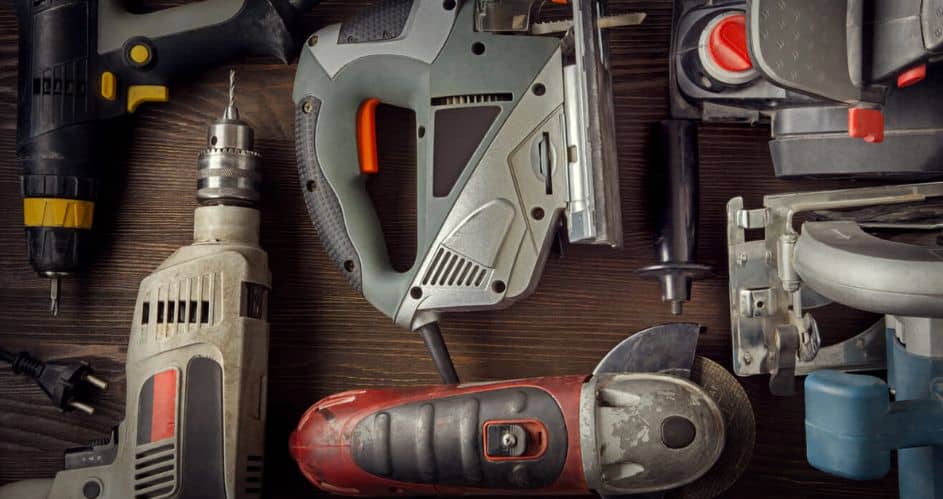 Whether you've recently moved out of home, are moving into your own property that you plan to renovate or refresh, or just need to update the equipment you have on hand at your place, it's important to stock up on vital power tools.
There are many products worth having available to complete jobs inside and outside the home, but there are also many different options to choose from, which can get overwhelming. Here are some tips to help you select the best items for your needs.
Understand the Types of Jobs You Need to Complete
Start by ensuring you know the types of jobs you'll have to complete around the house so you have a good idea of what tools you may require.
Do some research online or speak to knowledgeable friends, family members, tool shop workers, etc., to get an idea of the types of tools available and how they get used. Learn the difference between popular power tools like circular saws, jigsaws, and much more.
You may find, too, that you can get away with browsing combo power tool sets that will set you up with all the basics for a more affordable price and give you enough of a base to start from. You can expand from there as your needs change, and you need additional tools on hand.
Determine Your Budget
It's very easy to get carried away when shopping for tools and seeing all the shiny, expensive products on offer. However, your budget likely isn't unlimited, so you need to rein in your spending.
To do this, it helps to determine a total budget you feel comfortable putting towards power tools. Pick a number you know you can afford to spend, which will prepare you with at least the basics.
Remember that you may have some upkeep costs with some items and expenses for accessories (e.g., nails, drill bits, saw blades, etc.). You may also need to pay extra for shipping, extended warranties, certain upgrades, and more.
Factor all these expenses into the mix when setting your budget. Keep an eye out for great deals from different hardware stores and other providers, as you may be able to get more "bang for your buck" if you shop strategically.
As you shop, keep asking yourself if you really need the tools you're considering or if they're a "nice to have" option instead, and question whether you need the top models with all the bells and whistles or a more pared-back option.
You may also decide to outlay more money on goods you know you'll use often and less on things you will only get occasional use out of (or even decide to hire these things when needed).
Consider Buying Multiple Products from One Brand
Another tip is to consider buying multiple products from one brand rather than devices from many different manufacturers.
When you select a preferred tool brand and stick to it, you can typically interchange batteries between items and pay less by choosing tools that are just a "skin" into which you stick your brand battery.
Plus, accessory shopping and maintenance can be easier when limiting yourself to one brand. You might also like to purchase a combo tool pack from one company.
Weigh Up Corded Versus Cordless Options
A key question to think about when shopping for power tools is if you want corded or cordless options. Plug-in tools are generally always much less expensive and more powerful, however, they do limit your movements.
Cordless products, on the other hand, are more expensive and can have less powerful batteries or limited run time, but they're incredibly convenient because you can use them anywhere inside and outside the home without worrying about accessing a socket.
They're also less bulky and often lighter to handle and can help you get into inconvenient areas better.
Find Out What Is Included
Before finalizing your power tool decision(s), determine precisely what is and isn't included in the product options you're considering.
Sometimes you might get a power tool package home and find that it doesn't actually include all the items you expected and that you have to spend time and money on going back to buy extra pieces.
Read the details on the box or other fine print carefully so you know what you're getting and can weigh up pricing correctly in turn. In particular, pay attention to whether things like drill bits, sanding belts, and extra blades are included before arriving home with goods.
Other tips for choosing power tools are carefully examining the warranty, refund, and shipping policies and reading plenty of reviews and testimonials about the products on your shortlist.
The more information you have available to you, the better you should be able to decide on the right products for your needs.