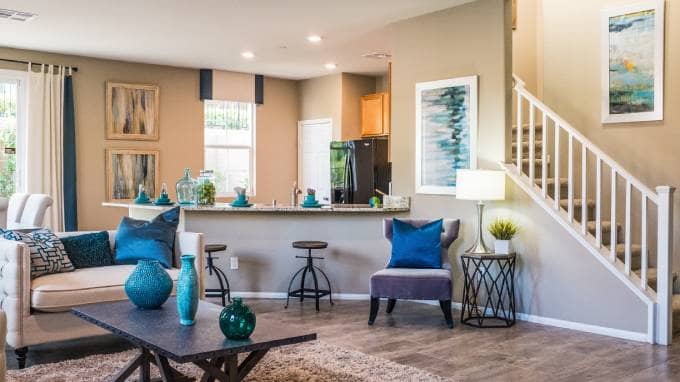 Are you thinking about selling your home in Pearland? The real estate market is constantly changing, and it can be difficult to know where to start. But don't worry – we've got you covered. Here are some expert tips from the real estate industry to help you successfully sell your home in Pearland.
Top Tips To Sell Your Home Fast In Pearland
Preparing Your Home for Sale
Before you list your home, it's important to make sure it's in the best condition possible. This can help attract potential buyers and increase your chances of selling quickly. Here are a few things to consider when preparing your home for sale:
1.Clean and declutter:
A clean and clutter-free home is more attractive to buyers. Make sure to deep clean your home, and remove any unnecessary items from the space. This can help make your home feel more spacious and open.
2.Make repairs:
Take care of any repairs or maintenance issues before you list your home. This can include fixing leaky faucets, painting, and replacing worn out carpet.
3.Stage your home:
Staging your home can help potential buyers envision themselves living in the space. This can include arranging furniture, adding decor, and even bringing in rental furniture if necessary.
Pricing Your Home
Pricing your home correctly is crucial to a successful sale. If you price your home too high, it may sit on the market for a long time and ultimately sell for less than it's worth.
On the other hand, pricing it too low can mean leaving money on the table. So, how do you know what the right price is?
1.Get a comparative market analysis:
A comparative market analysis (CMA) is a report that compares your home to similar homes in the area that have recently sold. This can give you an idea of what your home is worth and help you price it correctly.
2.Look at current market conditions:
The real estate market can change quickly, so it's important to stay up to date on current market conditions. This can include things like the number of homes for sale, the average days on market, and the current interest rates.
Marketing Your Home
Once your home is ready and priced correctly, it's time to market it to potential buyers. Here are a few ways to get your home in front of the right people:
1.List it online:
The majority of homebuyers start their search online, so it's important to have a strong online presence. Make sure your home is listed on popular real estate websites, and include high-quality photos and a detailed description.
2.Host open houses:
Open houses are a great way to get potential buyers through your home. Make sure to advertise your open house ahead of time, and have your agent on hand to answer any questions buyers may have.
3.Network with other agents:
Many home sales happen through the network of agents. Make sure your agent is networking with other agents in the area to get your home in front of as many potential buyers as possible.
Negotiating and Closing the Sale
Once you have an interested buyer, it's time to start negotiating and closing the sale. Here are a few things to keep in mind:
Be prepared to negotiate: It's important to be prepared to negotiate on things like the price, closing costs, and closing date. Your agent can help guide you through this process and make sure you're getting the best deal possible.
Have a clear contract: Make sure all the terms of the sale are clearly outlined in a contract. This can include things like the purchase price, closing costs, and any contingencies.