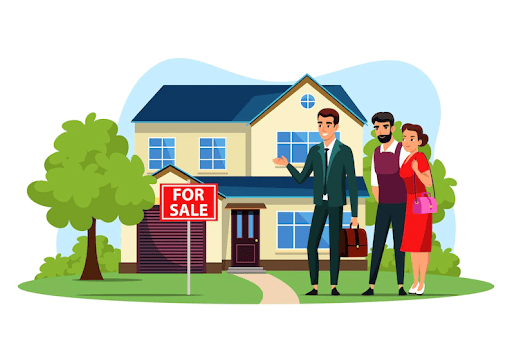 How you sell a house today is light-years away from the way it used to be. Actually, with all the advances in digital technology, it is more like the "home selling of the future."
That's not to say the traditional methods aren't still used; on the contrary. Depending on market conditions, traditional may just be your best way to sell a house.
But how do you navigate all of your options and eventually narrow it down to a house you are ready to call home?
Choosing the right way to sell a house for you, is a matter of a few conditions: how much you know about real estate, how much money you want to make when you sell your home, and how much time you are willing to spend on the entire process.
Answering these questions will help you choose the right mix and the very best way to sell your house – for you. Without further ado, let's dig into the 5 of the most effective ways to sell a house today.
5 Best Ways to Sell a House Today
Depending on your knowledge of real estate, you may be better off using a traditional method like hiring a conventional real estate agent. In fact, it's our number one option in our list of effective ways to sell a house today.
#1 Hire A Conventional Real Estate Agent.
Who is this method for? We like this option for sellers who need a little more hand-holding in the home selling market.
Why try this? Hiring a conventional real estate agent is investing in your time and expense. With a licensed expert, you get the benefit of:
Partnership:
An agent will help you throughout the process; from listing and marketing to showing and closing, the agent is by your side the whole way through.
Strategic Marketing:
Realtors can help advertise online and in print, and even engage in a number of grass-roots efforts to get the word out both locally and nationally.
Downtime:
You've hired the professional, your job is done. Let the realtor worry about putting pressure on the buyer's lender. Let them worry about whether you sell your home today, or whether it's put off a month or two.
What are the pitfalls?
Hiring a real estate agent to sell your home comes with its own set of risks, including:
Lost Money:
Traditional agents charge about 6% of the final home sales price.
No Control Over Marketing:
One of the biggest complaints about realtors is that they don't really do their marketing job. Many just put the listing up but don't do the cleaning, staging, and photographing it takes to make your home sell today.
Realtor Remorse:
With a pool of over 1 million licensed agents to choose from, how do you really know what you're getting? Many new realtors haven't yet cut their teeth in the market, and many who have been in for years, still don't make any money at it.
Ready for the next option? Let's take a look at discounted or flat-fee agencies.
#2 Hire a  Flat-Fee Or Discount Agent
Online agencies, like Redfin or Reali, provide either a flat fee or discounted fee to list your home.
Who is this method for?
The amount of discount varies by vendor, but some flaunt fees are as low as 1%, which is why we like this method for sellers looking to save money on agent fees.
This method is best left to those who need less hand-holding, but appreciate oversight from a professional. Many of these options offer access to an entire team of people ready to sell your house on your behalf.
Why try this?
This is a good option for sellers who:
Can do some of the heavy liftings.
With this option, it's the seller who will handle much of the follow-up process alone. Where a realtor can help get you to the next step in the home sale efficiently and quickly, to a discount broker, you may be another number in their client files, so you will have to manage the details.
Are familiar with basic ways to sell a home.
This method will require the use of resources that a typical seller agent wouldn't have in their arsenal, like access to unlisted inventory.
Typical discount agencies don't have the same access a realtor might have to these types of valuable resources, and that could mean the difference in whether or not you can sell your home quickly.
Want to save money.
As mentioned above, many discount brokers offer fees as low as 1%, which saves quite a bit over a traditional agent's costs of close to 6%.
What are the pitfalls?
1.You Can not rely on the agent service to be a one-stop-shop. Depending on the company, they may only be able to cover part of the process, leaving you to pick up the slack.
2.You Can not expect many of these services to offer personalized experiences like a professional photo shoot. You will likely stage, shoot and present much of the marketing material yourself.
3.You Can not expect to see an agent sitting next to you during the closing. This is another personalized service that will likely not be a consideration with a typical discount agency
So, what about the new technology, you ask?
#3 Invest In An iBuyer
Real estate has been one of those industries a little slower to adopt new technologies; however, since ways to sell a house have changed, adapt it must. Enter the digital age and iBuyers, like OpenDoor, OfferPad, and Zillow.
Basically, these are real estate companies that have digital technology on their side. They can accurately measure a home's value based on a number of home selling market parameters.
They can, and in many cases, do, offer to buy directly from you. It's a more approachable and new way to sell your home.
Who is this method for?
This is a great method for those that want to sell quickly and get straight to the cash. This is also a perfect opportunity for a seller to save time by cutting the staging and showing process.
Why try this?
Investing in an iBuyer takes a little more than average tech skill, so you will want to try this method if you're trying to stay cutting-edge in your methods.
It's convenient for meetings, as many can be conducted online, and you completely eliminate the whole staging and showing procedure.
Also, and as mentioned above, it is a great money saver. Many of the iBuyer sales agreements are as rapid as getting a personal loan, and because of this, they can offer competitive fee structures.
What are the pitfalls?
Nothing great comes without risks, but you'll need to keep your eyes peeled for these warning signs:
Low sales rates:
You are not going to get your full asking price with this method
Little sales-copy help:
You'll likely have to come up with the exhaustive list of details about your home, you didn't even know you had to know
Not an all-inclusive option:
This method may not even be available in your market or for your particular situation
#4 Sell Your House Directly
Also known as, FSBO, or For Sale By Owner, this method has similar steps as those in hiring a realtor, except you cut out the middle man. In this case, that's the realtor.
Who is this method for?
This is for people who can really handle most of the heavy lifting. This is reserved for those people who have a vast knowledge of the process and plenty of time to make it a reality.
Why try this?
If you want to roll up your sleeves and dig into this process, selling your home on your own is a great choice for you.
With the seller at the helm, there is increased control over financial details like budget and marketing spending, or sales techniques like staging and showing.
This is a great opportunity to learn first-hand about how to sell your home, but it's not for the faint of heart.
What are the pitfalls?
Again, it's about access to tools. With FSBO, you are on your own for a marketing toolkit. You will also have to handle your own research when it comes to market factors and home valuations.
You are also only one person; you don't have a team behind you. You will have to do every bit, which could cause lengthy delays in delivery. A longer time on the market means you'll likely need to resort to discounting your home sale price, just to compete.
#5 Trade Or Transfer
Some companies are now offering an option to "trade-in" your property, with the understanding that the sale money would go towards the next property purchased.
The other newer option to sell your home in today's market is a "transfer" of your mortgage to another entity or person.
These are two innovative ways to sell your home in today's market by taking advantage of new technologies. They both offer money and time savings and are for specific, limited cases.
Who is this method for?
You should consider this method of selling your home if you need to use the cash to buy another. This method is also a beneficial time-saver when it comes to the overall process of the sale. Most often, either method can be quick and painless.
Why try this?
1.Want a quick and efficient way to go from one home to another? Trading it in could be your answer.
2.Want to limit your finances to one mortgage or less? Consider transferring a mortgage to a buyer willing to rent the property back to you. This way you lose the mortgage altogether.
What are the pitfalls?
Unfortunately, these methods are limited to specific markets and lenders. You have eligibility issues to contend with on a transferred mortgage, and profitability issues to contend with in a transfer option. Neither is without its bitter pill.
Making the Decision
The writer notes: I was unclear as to whether you wanted this written, or if you wanted to include something on your own. Either way, you can use or discard the copy below.
The bottom line is this, no matter which method you choose, you need to consider what you are willing to spend on your end to make the sale of your home a reality.
Primary points of consideration when deciding on the best way to sell your home include:
1.How knowledgeable are you in the home-buying process?
2.How fast do you need access to cash?
3.How much money do you need to make off the sale?
4.What factors are your deal-breakers when it comes to choosing a method?
No matter your choice or method, a licensed real estate agent can save you in the long run by offering their expertise, time, and knowledge. You'd be wise not to discount these valuable skills.