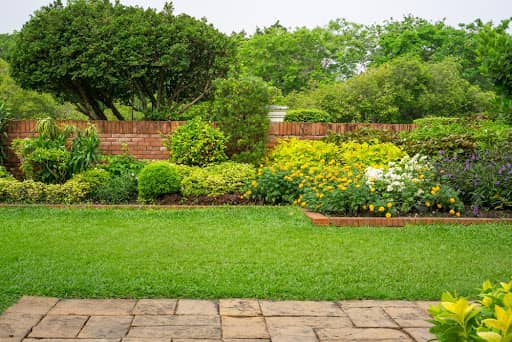 With the arrival of warmer weather, homeowners are starting to spend more time outside. While most studies indicate that we spend  less than five percent of our time outside in nature, many homeowners still host outdoor parties, cookouts or even cultivate a garden in their backyard.
Aside from entertaining guests, the garden area is a great place to install a sauna for relaxation. Unlike traditional saunas that heat the air, infrared saunas emit radiant heat that directly penetrates the body, providing a range of health benefits. If you're looking for a premium quality sauna, try to contact a reputable maker of an infrared sauna in UK or in your area.
Gardening is a great way to relieve stress, cut down on costs at the grocery store and make your backyard look beautiful. Here are some ways you can spruce up your garden as we transition from spring into summer!
Ideas To Make Your Garden More Attractive
1. Decorate your space:
While many people will decorate their front porch or their back deck, many forget to decorate their garden. There are lots of ways you can bring outdoor garden decor to your space that will make it feel brand new.
You might not even realize it's a garden anymore! Regardless of your fine design style and aesthetic, you can find decor that works best in your space.
If you want to go more sustainable, you might want to switch from wooden material to composite material for your flooring. Composite materials also come with decorative designs like trex select boards, so you would not worry about the aesthetics of it. From recycled materials to traditional garden gnomes, a decorated garden space is one that has personality and a life of its own.
With a garden that's decorated, you'll want to spend more time there. And, the more time you spend, the better your end result of your gardening will be each season.
2. Add some wind chimes:
Wind chimes are great for any outdoor space. With so many colors, shapes, sizes and materials, many houses across the country have wind chimes in their outdoor areas. You can easily hang a few from the sturdy branches of trees in your garden area.
They'll make beautiful melodies and harmonies whenever the wind blows. Just remember to take them down when a summer storm is on its way and you'll have a tranquil, melodic space in your garden for years to come.
3. Create a memorial for your loved ones:
Did you know that you can create a special space in your garden just for your loved ones who are no longer with you? Personalized garden stones are great tokens of memory you can place in your garden as a way to memorialize your loved ones that you've lost.
No matter how recent your loss, or who it was, a memorial stone will go a long way to keeping them in your thoughts. Give yourself a space where you can grieve and remember happy times in your garden.
Whether you section it off with a couple of plants, or you put the memorial stones in different areas throughout your gardening space, your memorial area is just one way you can keep their memories alive long after they're gone.
4. Give the bushes and hedges a good trimming:
A garden that hasn't been maintained is not a good, bountiful garden. While it was probably tempting during fall and winter to just let your garden do its thing, that can actually harm the space.
Go ahead and give the bushes and hedges a good, healthy trim as we transition from spring to summer. With the change in weather, you'll probably start spending more time outside.
It's important that your garden space looks clean and kept so that you can continue to feel tranquil in it. A garden with overgrown hedges, vines snaking over the fence and tree roots sticking out not only looks bad, but can pose serious risks for your vegetation. Do yourself — and your garden — a favor and get everything trimmed up for the new season.
5. Paint your fence:
Giving the fence a fresh coat of paint will go a long way in sprucing up your garden space and making it feel fresh. Paint can change the look of a space in a variety of ways, and a garden is no exception to that rule.
Make sure you choose a soft, tranquil color to match the peaceful vibes you're trying to emulate with your garden. This means probably avoiding bright shades of orange, red, blue, green and even yellow.
Instead, a pale yellow, baby blue and even a soft green can all be great options for your fence. Since  color can influence our moods, choosing a peaceful color is important when painting your fence and making your garden space feel fresh.
6. Welcome guests to your space:
Bringing guests into your garden shouldn't feel forced. Hang a welcoming personalized garden flag as a way to encourage visitors to walk through your garden.
You can choose from general welcome flags, flags that support your favorite sports teams or even flags that commemorate a specific holiday. These flags can set the tone of your garden, as it's often the first thing that people will see when they come to your garden space.
If you're struggling to choose a garden flag that you feel is right for your garden, take stock of the current colors of flowers and produce you have growing in your garden.
Then, choose a flag that best complements and matches them! While they don't have to be a perfect match, a flag that goes well with the rest of the space will only benefit you in the long run.
7. Replace the planters and pots:
Your plants need good planters and pots to live in. Otherwise, they'll wilt and die quickly. If it's been over a year since you repotted your plants, now's the time to get that completed. You'll notice an instant transformation of both your plants and your garden as a whole when you add new planters to the space.
8. Don't be afraid of perennials:
While seasonal flowers are great, perennials will last much longer and, when maintained, can have a garden looking beautiful all year round. Perennials typically last for about two years, give or take due to weather and maintenance.
Some homeowners don't like to use perennials, but they can balance out the annuals planted and keep your space looking great between planting new types of veggies and flowers through the seasons.