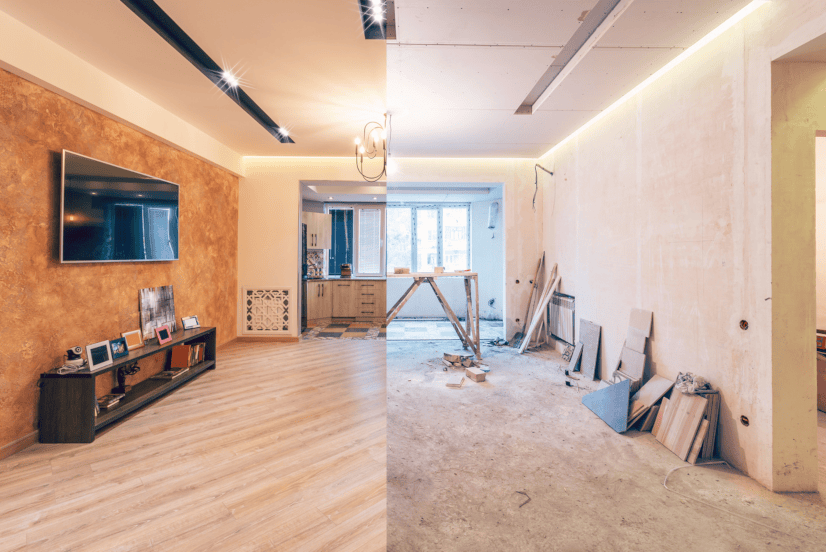 Whether you are planning to remodel your entire living space or just making a slight change, home renovation can be an exciting process.
It can also bring stress and a lot of effort if not planned carefully. Here are 6 essential things to take into consideration before you start your home renovation project:
What Things To Keep In Mind Before Go In Home Renovation Project
1.Map Out Your Plan
Having a plan of action is essential for any successful home renovation project. Without a realistic and detailed plan, you may end up running over budget and behind schedule.
Consider your goals, research materials, calculate costs, and set a timeline for your project. The best way to do this is by narrowing down your desired outcomes and breaking them into smaller tasks.
This way, you can track your progress and ensure that your renovation project is completed within the desired timeframe.
2.Set A Budget
How much are you willing to spend? You should have a clear budget in mind before starting any renovation work. There may be hidden costs that need to be calculated into your initial budgets, such as additional labor or materials.
Make sure you factor in the cost of permits and taxes, if applicable. A home renovation could also affect your homeowners insurance, especially for older homes.
You can window shop for materials in order to get the best deals and quality and also compare prices online and offline.
3.Choose A Realistic Timeline
Schedule your renovation project with realistic expectations and allow for some flexibility. Depending on the scope of your project, it may be wise to tackle one space at a time.
Unexpected delays can occur, so ensure you have accounted for them in your timeline. Check your calendar if you are planning a summer renovation, and make sure not to overlap with any vacations or other commitments.
4.Choose The Right Contractor
A home renovation requires a home renovation engineer who has the skills and experience needed to get the job done right. You should take the time to research and interview different contractors, ask for references and read reviews.
It is wise to go for complete home renovation contractors, who can provide a contract invoice example that covers all aspects of the project. In addition, ensure that the contractor is insured and bonded, as this will protect you against any damages or accidents.
5.Choose Your Design
Before embarking on any renovation project, you should decide on the overall design and aesthetic of your home. Consider how you want the space to look and feel, considering color palettes, furnishings, and fixtures.
Hiring a professional designer can help you come up with the ideal plan for your renovation. Ensure that the designs you choose are quality so that your renovation will last for years to come.
6.Insight On An Airtight Contract
If you decide to work with a professional contractor, ensure that you have an airtight contract in place. This is very crucial to protect both you and your contractor.
In case of any disagreements, you need to have a written agreement specifying all the details of the project. That is why a contract should include the:
1.Timeframe
2.Payment schedule
3.Potential penalties for delays
4.List of materials, fixtures, and furniture to be used
5.Any warranties on the work
Takeaway
Home renovation is a big, bold decision that requires careful planning. It is important to take the time to consider all the aspects of the project before making any commitments.
Setting a realistic budget, timeline, and choosing the right contractor are all essential steps to ensure your renovation is successful and stress-free. If you are a homeowner looking to embark on a renovation project, keep these tips in mind. Good luck!