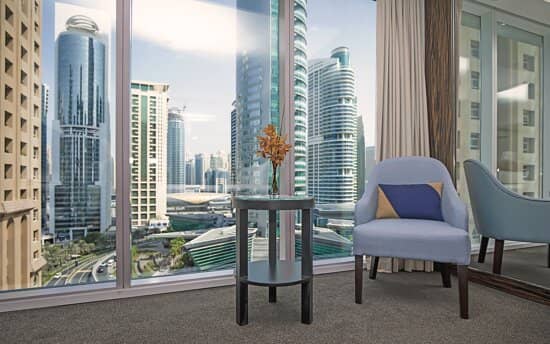 Luxury is a state of mind and luxury apartments in the popular United Arab Emirates city of Dubai – are the epitome of it.
From their spacious layouts to the luxurious facilities and amenities they offer, these apartments are designed to provide an unsurpassable living experience.
Dubai is a city that provides luxury at every level. The market is filled with opulence and extravagance, but what makes luxury apartments in dubai different from other places?
Well, there are several reasons why these apartments are at the top of their game. You'll find some of the reasons in this article.
Reasons Why The Luxury Apartments Are Altogether At a Different Level
#1 The Availability of State-of-the-Art Amenities
Luxury flats in Dubai have state-of-the-art amenities, which are essential for the luxury lifestyle. The amenities available at these projects include gyms, swimming pools, parks, and spas. These are just a few things that make a luxury apartment building truly luxurious and unique.
In addition, many of these modern buildings provide residents with services such as housekeeping and cleaning services by professional teams who take care of all aspects of the community's cleaning.
#2 Excellent Surrounding Views
Dubai's luxury apartments are one of the best places to live. Why? Well, here, you get everything that you need for a comfortable life.
Luxury apartments have excellent facilities and amenities with great architecture. Moreover, they are located in prime locations with good schools, hospitals, shopping malls, and entertainment centers nearby.
Also, most of these condos offer wide balconies and terraces to attract people who want to see the beautiful views of the city every day. After all, who wouldn't appreciate the views of all the skyscrapers, including the mighty Burj Khalifa?
People living in such flats develop a positive attitude towards life because they feel relaxed when they spend time outside their homes enjoying their surroundings.
#3 The Availability of 360-Degree Security
Dubai is a safe city with a low crime rate. The Dubai Police Force works tirelessly to ensure the security and welfare of its residents.
In addition, the municipality has introduced various initiatives that help maintain peace in homes and communities across the city.
Dubai luxury apartments have high levels of security and peace of mind for residents due to the following –
24×7 CCTV surveillance
Secure gated entry with access cards or biometric scanners
A professional on-site management team who conducts regular patrols through all areas of your apartment complex
#4 Communal Living in Dubai Luxury Apartments
Communal living is an integral part of luxury living. It's not just about having a nice apartment or a great view but also about creating a sense of community in your building where you can build close friendships and connections with other residents.
The availability of communal living in Dubai luxury apartments helps create a cohesive community and provides opportunities to meet new people and expand your social network.
Conclusion
Dubai, the most populous city in the United Arab Emirates, is a hub for business and tourism. It's one of seven emirates that make up the UAE and is located on the southeast coast of the Persian Gulf.
One can find a big list of luxury apartments in dubai across different places like Downtown Dubai, Palm Jumeirah, Old Town, Business Bay, etc. If you can afford these extravagant duplexes and triplex apartments – you'll live a life worth relishing.