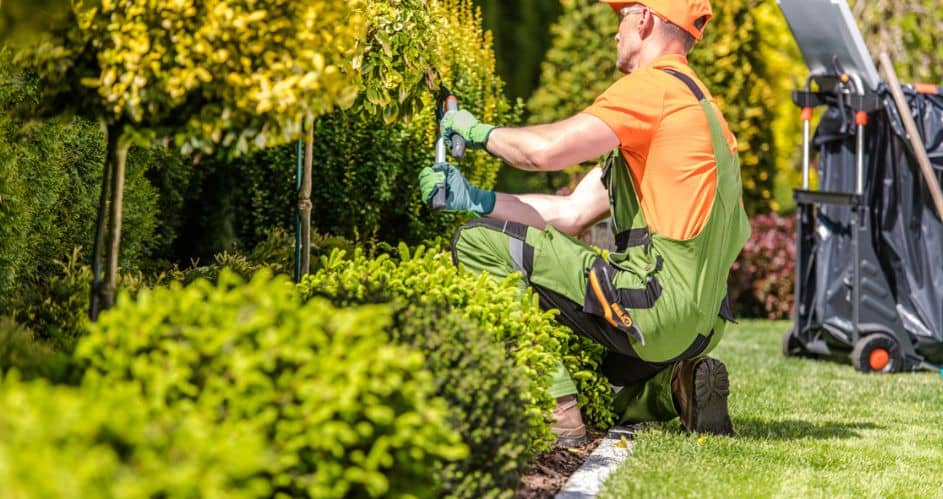 Picture yourself savoring a cup of coffee in your paradise-like garden—the manicured hedges and beautifully arranged plants create a perfect backdrop. It sounds like a dream, doesn't it? However, turning this into reality seems like an uphill task.
Between your career, family commitments, and well-deserved downtime, do you have the time and energy to manage and maintain your yard? After all, landscaping isn't just about time and effort but expertise as well.
Landscaping is a fine art, requiring a deep understanding of soil types, plants, and climate, along with a creative eye to plan and design. Thankfully, you don't have to go through it alone—there are professional landscapers you can ask for help.
Professional landscaping services like Pelfrey Tree Service can help you achieve your dream landscape without the hassle of doing everything yourself. If you're still not convinced, take a look at the benefits of hiring one below.
Advantages Of Hiring Professional Landscaping Services
Unparalleled Skills And Expertise
You're hiring a professional landscaping service not because you're too lazy to do everything yourself but because of the skills and expertise they offer. Here's the scope of what they can bring to the table:
Knowledge Of Soil And Plant Types:
Experts understand how each soil type affects plant growth. Also, they know which plants are best suited to your soil, ensuring they'll thrive, not just survive.
Pest And Disease Control:
Ever wonder why some plants in your garden can't seem to grow right? It could be because of pests or diseases. Experts like Njtreecare.com know how to identify these problems early and can take measures to prevent or treat your plants.
Technical Landscaping Skills:
Some landscaping tasks, such as installing a water sprinkler, may require skills most homeowners don't have. Professional landscapers are well-versed in these tasks and other technical aspects of landscaping.
With a professional landscaping service, you get more than just someone to mow your lawn. You're hiring a team of experts who can transform your yard into a masterpiece.
Saving Time And Effort
Maintaining a beautiful yard can be a massive undertaking. You might find yourself wasting hours only to see mediocre results. This is where  professional landscapers come in, giving you more time to do what you love. Here's how:
Offloading Tedious Tasks:
With pros on the job, you won't have to sweat over lawn mowing, weeding, pruning, or planting. They'll handle the gritty details, letting you relax and enjoy your free time.
No Need For Research:
Not sure when is the best time to plant certain flowers or how to properly prune a tree? Don't worry about it. Your landscaper knows all of these and will apply them to your yard.
Consistent Upkeep:
Life gets busy, and sometimes, yard work gets pushed back. With a professional service, you'll have consistent upkeep without lifting a finger.
Hiring a professional landscaper isn't just about having a beautiful yard but reclaiming your time and spending it how you want. That's a win-win.
Boosting Property Value
A professionally landscaped yard isn't just a feast for the eyes. It can also boost your property's value. Here's how:
First Impressions Matter:
Your yard is often the first thing people notice about your home. A well-maintained landscape creates a great first impression, boosting your home's curb appeal.
A Sign Of Quality:
A well-kept garden tells potential buyers that you take good care of your property. It reflects positively on the overall quality of your home, further attracting more house hunters.
Outdoor Living Spaces:
Nowadays, many people value outdoor living spaces. Expert landscapers can turn your yard into a functional living space with patios, decks, or outdoor kitchens. This added functionality can help boost your property's value.
By hiring professional landscaping services, you're not just sprucing up your yard. You're also making a strategic move to increase your property's value.
Ensuring Consistent Maintenance
A lush, healthy landscape requires regular care and attention. But don't fret; you don't have to do it yourself. That's what professional landscapers are for. They make sure your garden gets the TLC it deserves.
Regular Maintenance:
Professionals won't forget about your yard. They'll schedule regular visits to ensure your landscape stays in top shape.
Seasonal Care:
Experts know what your yard needs every season. They prune in the spring, mow in the summer, rake in the fall, and prepare your landscape for winter.
Preventive Measures:
Pros know how to spot potential issues before they become big problems. They'll treat disease and infestations early, keeping your plants healthy and saving you money in the long run.
Healthy Plants:
With their knowledge of plant care, professionals ensure your plants receive the right nutrients, water, and sunlight to thrive.
Consistent upkeep is the key to successful landscaping. By delegating this task to professionals, you can enjoy a beautiful yard without the stress of maintaining it yourself.
Final Words
Professional landscaping services will transform your dream of a beautiful landscape into reality. Not only will they save your time and effort, but they'll also provide the expert care your yard needs to flourish.
Furthermore, a professionally manicured landscape can significantly boost your property's value. So, why wait? Embrace the benefits of professional landscaping services and give your yard the makeover it deserves.