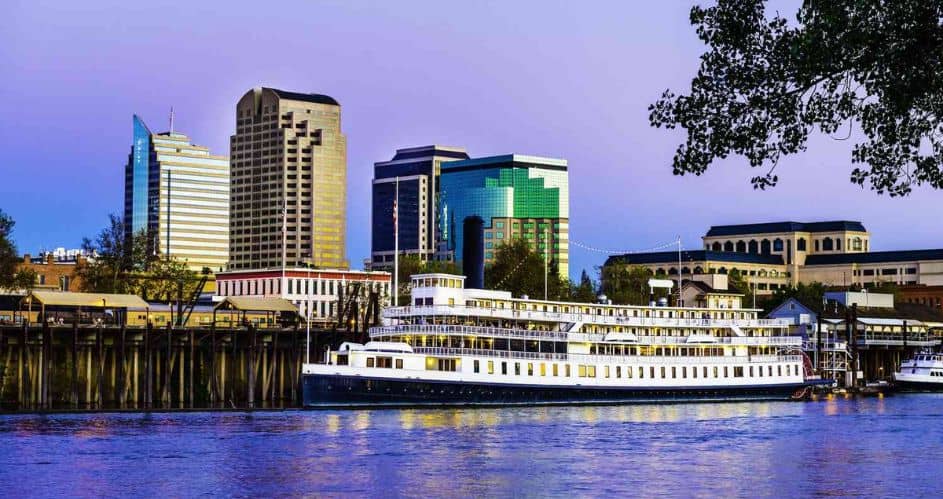 Moving can be both exciting and challenging. But did you know that when you move can make a big difference? It's like picking the perfect time for a special event.
In this article, we'll talk about the best time to move. We will discuss the best season, month, week, day, and even the best time of the day to make your move easier and less expensive. Whether you're moving to Sacramento or anywhere else, we will help you plan your move step by step.
When Should You Schedule Your Moving Date?
Let's start with the first question: When is the best time to move? This decision can affect your savings and how smooth your kids' transition to their new school will be. We will break it down for you using practical tips to make your move stress-free and affordable. So, let's dive in and make your move a success!
The Best Season to Move: Why Relocating During Fall Will Help Save Money
Moving companies are often busiest during the summer months, making it the peak moving season. If you are looking to save money and avoid the crowds, consider relocating during the off-season, which is fall. The fall season offers several advantages:
Less demand:
With most families settled in before the start of the school year, there is less competition for moving services, which can result in a better price and deal.
Milder weather:
Unlike the cold weather of winter months or the scorching heat of summer, fall offers more moderate and comfortable weather conditions for your move.
Flexible schedules:
Many people have more flexible schedules in the fall, making it easier to coordinate your move date with a professional moving company in Sacramento.
Avoiding major holidays:
Fall months like late September and early October avoid major holidays, so you won't have to contend with the hustle and bustle of holiday season traffic.
The Best Month: Is Moving in May Okay for School-Age Children?
For families with school-age children, the timing of your move can significantly impact their academic year. Moving in May, just before the end of the school year, can be a suitable option. Here's why:
Smooth school transition:
Moving at the end of the school year allows your children–whether they're elementary, middle, high school, or college students–to finish the academic year in their current school, making it a smoother transition to a new one.
More time for house/apartment hunting: Moving in May gives you ample time to find a suitable place to live and ensures you are settled before the start of the next school year.
Avoiding the summer rush:
By moving in May, you can avoid the peak summer moves and potentially save money on moving expenses.
The Best Week: Should You Move in the 1st, 2nd, 3rd, or 4th Week?
Choosing the right week within your selected month can also make a difference. The first and second weeks of the month are often less busy compared to the third and fourth weeks. Here's what to consider:
Early bird advantage:
Moving in the first week may provide the advantage of being among the first to book your preferred moving company and securing a better price.
Mid-month flexibility:
The second week, being the middle of the month, offers a balance between availability and flexibility. It's not as hectic as the latter part of the month.
End-of-the-month rush:
The third and fourth weeks are usually more hectic because this is typically the time when leases end and most people plan their moves, potentially leading to higher moving costs.
The Best Day: Is It Cost-Effective to Move on Wednesdays?
Now, let's zoom in on the best day of the week to move. While weekdays are generally better than weekends, is there a specific day that stands out as the most cost-effective? Yes, Wednesday often proves to be a smart choice:
Less demand:
Most people prefer moving on weekends to avoid taking time off work. Moving on mid-week means there's less demand for moving services, potentially leading to cost savings.
Early start advantage:
Starting your move early in the morning on a Wednesday allows you to take full advantage of the day without feeling rushed.
The Best Time: Why Early Morning is the Best Pick
The time of the day you choose to start your move can also affect your overall experience. Early morning is often the best time to move for several reasons:
Avoiding peak traffic:
Starting early helps you beat rush hour traffic and ensures a smoother journey to your new home.
Cooler temperature:
In warmer months, early mornings provide cooler weather for the physical labor involved in moving.
More daylight:
With an early start, you have more daylight hours to complete your move, reducing the need for artificial lighting.
Hiring a Local Mover: Choosing Among Many Moving Companies
Now that you've determined the best time to move, specifically the perfect season, month, week, day, and time, it's crucial to select the right moving professionals to assist you with the moving process.
When searching for the best moving company in Sacramento among the many moving companies available, keep the following factors in mind:
Professional movers:
Make sure the company employs professional movers with the experience and expertise to handle your belongings safely.
Full-service moving company:
Opting for a full-service moving company can make your move less stressful, as they can handle packing, loading, unloading, and even unpacking, if desired.
Affordable pricing:
Request quotes from multiple moving companies to find the most cost-effective option that aligns with your budget and moving expenses.
Reputation and reviews:
Research the company's reputation by reading reviews and seeking recommendations from friends who have recently moved.
Licensed and insured:
Verify that the company is licensed and insured to protect your belongings during the move.
Final Words
In conclusion, the best time to move depends on your personal situation, but by considering factors such as the season, month, week, day, and time of day, you can  make the moving process smoother and more cost-effective.
Remember to choose a reputable local moving company in Sacramento to guarantee a successful transition. By planning strategically and making informed decisions, you can save money and make your move a positive experience for your family.