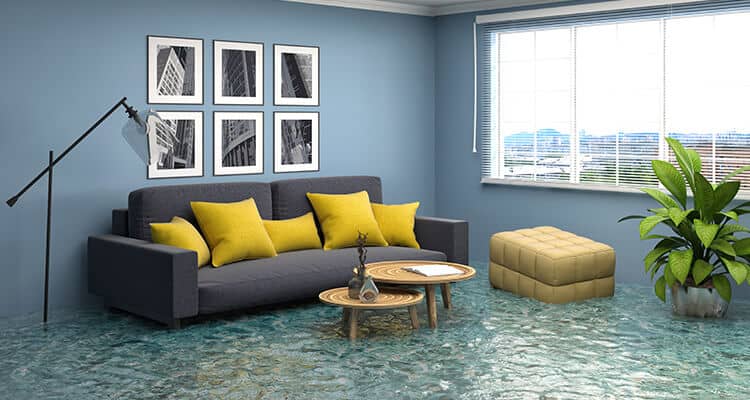 If you've ever experienced a flood in your home, you know how stressful it can be.
Not only are you dealing with the loss of belongings and property damage, but you also have to worry about mold growth and how that can affect your health and well-being.
When it comes to water damage restoration services, there are many restoration operators out there that offer their services.
However, not all of them are equal. You need to find someone qualified with experience in drying out your home after it's been damaged by water.
Here Are Tips For Choosing A Water Damage Restoration Company:
1.Does the company have experience with similar projects?
A reputable company will have references from previous clients and photos of their work, so you can see what they've done in the past.
When speaking with references, ask about the quality of service they received and how quickly it was completed.
If the company can't provide references or photos of past projects, ask for suggestions from other contractors or check online reviews from customers who have used them.
2.Insurance Coverage
Insurance coverage is another important consideration when choosing water damage restoration services. You want to know that the company you hire will be covered if something goes wrong during their work or if they cause any damage while performing their duties.
If possible, ask about their insurance coverage before hiring them to ensure they are covered appropriately if something goes wrong during restoration at your home or office building.
3.License and Certifications
It is advisable to hire a water damage restoration company with a license. This means they have met the state or federal government's requirements and been approved.
State laws vary on what licenses are required for contractors working in this field. Some states require contractors to be licensed by the state board of licensing examiners, while others require contractors to pass a state exam before receiving their license.
Other states may not require any permit at all. Certification is another important consideration when choosing water damage restoration services.
Many certifications are offered by organizations such as IICRC (Institute of Inspection Cleaning and Restoration Certification).
These certifications ensure that technicians have met specific standards and can perform their jobs safely and effectively. If possible, go for a company that offers at least one certification to its employees before you hire them.
4.Customer Service and Reputation
A good customer service department should make all the difference when choosing a water damage restoration service.
If you have questions about how long it will take or what materials they will use, then these are questions you should ask before deciding on a company for your job.
You should also ask if any warranties are offered with their services to know exactly what you're paying for when hiring them for your job.
A company's reputation matters because it's hard to prove bad customer service after the fact — especially when dealing with water damage restoration!
A company with a poor reputation may hide something from you or have failed repeatedly at its job. Before signing on with anyone, it's essential to research and find out what others are saying about the company you're considering.
You can look up the company with the Better Business Bureau, look at online reviews, and even ask friends, neighbors, and family who have used a water damage restoration service in the past.
5.Availability and Warranty
An excellent water damage restoration company will be available 24 hours a day, seven days a week. This is important if your home suffers from flooding or burst pipes on rainy days or holidays when most companies are closed.
You need someone who can respond quickly before things get worse and more expensive. Water damage restoration is a big job; it can be very difficult to know if the company you've hired will do a good job.
You want to ensure that they are licensed and insured, but you also want to see what kind of warranty they offer. This is vital if you previously had any home water damage.
If you have, you know it can be costly to fix. A good water damage restoration service will offer at least a one-year warranty on their work, ideally, something longer than that.
Conclusion
Hopefully, these five tips have given you insights into finding the right water damage restoration services for your needs. This is not a hard task, and these are not services that you should feel inadequate to seek out.
There are plenty of good, trustworthy people and companies out there who will be happy to help you with these or any other needs you may have.
It's all up to you, the customer, to judge who is best suited to meet those needs. The more informed you are, the easier it becomes for you to make that decision.
Be sure to list your priorities and requirements before starting your search for someone or some company to perform water damage restoration services for you.