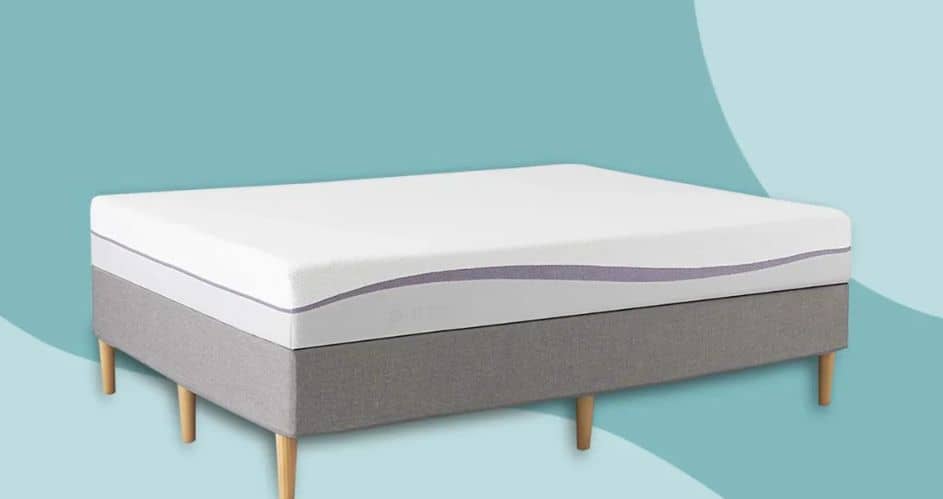 Back pain badly affects your sleep quality, if you are suffering from back pain you need to select your mattress more wisely for a night of better and comfy sleep.
A mattress that does not come with spinal support, pressure point support, or edge support can worsen your back health. Therefore you need to consider the mattress with all the necessary factors that give you support as well as relieve back pain.
The following mattresses are recommended to overcome your back pain and provide you with relief.
Tuft needle adaptive foam
It is the most suitable mattress for one suffering from back pain because it conforms according to your body shape reducing pressure on your back, neck, and hips.
No matter in which posture you sleep the adaptive foam supports you to keep you in proper alignment. These mattresses also come with cooling technology that removes the heat from your body and gives you cool sleep.
Pros
Suitable for all types of sleepers
Offers cooling features
Have unique features of memory foam and latex
Cons
Saatva classic mattress
Saatva classic mattresses are the ideal options for those suffering from body and back pain. It offers you the comfy cushy relaxation of foam along with the support and balance of the coil system.
It supports your spine and keeps you aligned no matter in which posture you sleep. This firm mattress is the suitable choice for you if you want to sleep in a balanced position keeping your spine in natural curvature without sinking into the mattress.
Pros
Offers varying firmness level
Prevent lumbar pain
Feels much comfy
Cons
It is a bit heavy mattress
Helix Midnight
Helix Midnight is the best hybrid mattress for back pain well known for adaptive comfort. The helix midnight offers moderate stiffness and is most suitable for side sleepers, it can also support other sleeper types giving them full back support.
With advanced features and cooling properties, you can experience a night of relaxing sleep free of back pain.
Pros
Provide edge support
Relief back pain
Ideal for side sleepers
Cons
These mattresses are a bit costly
Nectar premier copper mattress
Nectar Premier copper mattress comes with advanced cooling technology to cure back pain giving the comfiest feeling to the user. It prevents the sleepers from overheating during sleep by different methods.
It has a cool cover, a layer of cooling gel memory foam, and copper fiber that do not allow the heat to be trapped. It supports all types of sleepers, keeps them cool, and relieves chronic back pain.
Pros
Free from the chemical that depletes the ozone
Offers advanced support
Advanced cooling property
Cons
Conclusion
Quality sleep is a crucial aspect! Remember, back pain could be chronic or turned severe by poor sleep. Hence, you need to pay attention to SleepJunkie's insights on the matter and make informed decisions to cure your back pain along with the coolest and comfiest sleep.
You can go for specific recommendations and figure out what suits you the most. By looking out for your needs and finding out the mattress that meets your needs, you can have a relaxed life free of back pain and restless sleep.