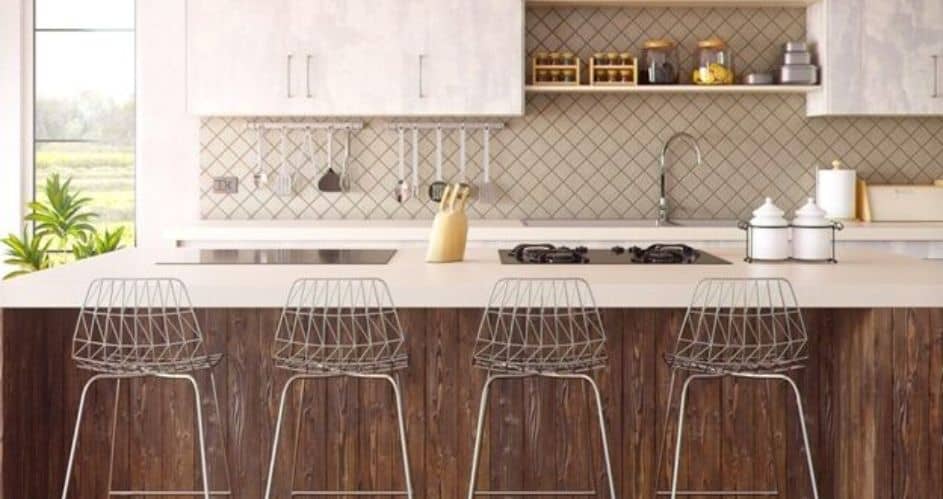 The kitchen is often considered the heart of a home. It's where families and friends gather to share meals and create memories. However, kitchens become outdated and worn out over time, making it challenging to enjoy cooking and entertaining.
While you can upgrade your kitchen from inch to inch, knowing the areas for improvement helps you save costs. Some changes also greatly impact the kitchen's appearance and functionality. Below are some parts of your kitchen that need an upgrade:
Kitchen Upgrades That Are Essential For Your Home
Kitchen Cabinets
Kitchen cabinets are one of the most prominent features in any kitchen. Upgrading them can give your space a fresh, modern look. New cabinets can also offer improved functionality and accessibility.
Old, outdated cabinets may not provide the necessary storage space. Adding soft close drawers, pull-out shelves, and built-in organizers helps enhance the layout and increase storage space.
Additionally, modern cabinets use more durable materials. They can help them withstand daily wear and tear and last longer than older cabinets.
You can install fully assembled kitchen cabinets for a quick upgrade. Renovating your cabinets can increase the value of your home. It's a wise investment if you want to sell in the future.
Countertops
Old, worn, outdated countertops can make your kitchen feel dingy and uninviting. Installing new countertops gives the space a modern and stylish look.
In addition, improving your kitchen counter also enhances the area's usefulness. You can have a functional and appealing countertop with granite, quartz, marble, or concrete materials.
Having a durable and heat-resistant countertop can make a huge difference. A new countertop can also be easier to clean and maintain. It reduces the time and effort required to keep your kitchen looking its best.
Additionally, modern countertops can have built-in features. It could have integrated sinks, cutting boards, and drainage grooves.
Appliances
Upgrading your kitchen appliances brings numerous benefits to your daily life. Modern appliances are energy-efficient, so you save on energy costs and reduce your carbon footprint. Additionally, new devices come with more advanced features.
They can make cooking and food storage more convenient. For example, a modern refrigerator has adjustable shelves, drawers, and temperature-controlled zones.
Furthermore, outdated appliances can be unreliable and prone to breaking down. It can lead to unexpected repairs or replacement costs. By upgrading your devices, you can ensure that they're in good working condition.
Kitchen Island
If you still don't have one, now's the perfect time to add a kitchen island to your space. Installing a kitchen island gives you a functional surface. You can place a stove or sink or use it as a plain countertop.
You may also add storage underneath, giving you a proper place to store your cooking tools. The kitchen island can also serve as a mini breakfast by adding bar stools.
Ideally, at least 42 inches between your island and kitchen counter. It gives you enough room to move around and be comfortable.
Lighting
Proper lighting in the kitchen is crucial for safe and efficient meal preparation. Poor lighting makes it difficult to move around the kitchen.
Changing to brighter, more focused lighting lets you see what you're doing better, like reading recipes or preparing ingredients. It also makes the kitchen a safer workplace so you can avoid hazards like burns and cuts.
Upgrading the kitchen lighting can also enhance the overall look and feel. You can add modern pendant lights on your kitchen island to keep the vertical distance from being blank.
You can also add under-cabinet lighting to emphasize the beauty of your backsplash. They can also help add depth to the room, making the ambiance look more sophisticated.
Sink
The sink is one of your kitchen's most frequently used features. It's where you wash and prep your meals and clean them afterward. While a sink's primary purpose is to wash and provide water, you can always upgrade it to something better.
For starters, you can replace your faucet with an extendable hose. That feature allows you to wash your entire sink for a better cleanup.
You can also make it a modular sink with a basket-like area to dry and drain your washed fruits and vegetables. You may opt for stainless steel, cast iron, or composite with a matte black or copper finish. It allows you to have both aesthetics and functionality in the kitchen.
Takeaway
Upgrading your kitchen makes the space more functional and attractive. You can enhance your lighting, cabinets, countertops, appliances, and organizers or add an island with a little creativity and planning.
Some enhancements may be costly, but they can improve your kitchen's efficiency and make the space beautiful.